External Engagement News
8/18/2017 2:15:48 PM
Recently, the Association of Public and Land-grant Universities named Auburn an Innovation and Economic Prosperity University, a designation that recognizes the university's strong commitment to economic engagement and its work with public and private sector partners in Alabama and the region.
"Auburn is in the business of helping people achieve their hopes and dreams, and that's why we're committed to working alongside entrepreneurs, industry leaders and government officials… as an engine of economic opportunity," Auburn University President Jay Gogue said.
To that end, we are working to provide a central point of contact for stakeholders interested in partnering with Auburn, by launching a website dedicated to external engagement activity. When you have a chance, check it out! We'd appreciate your feedback.
---
8/18/2017 1:58:56 PM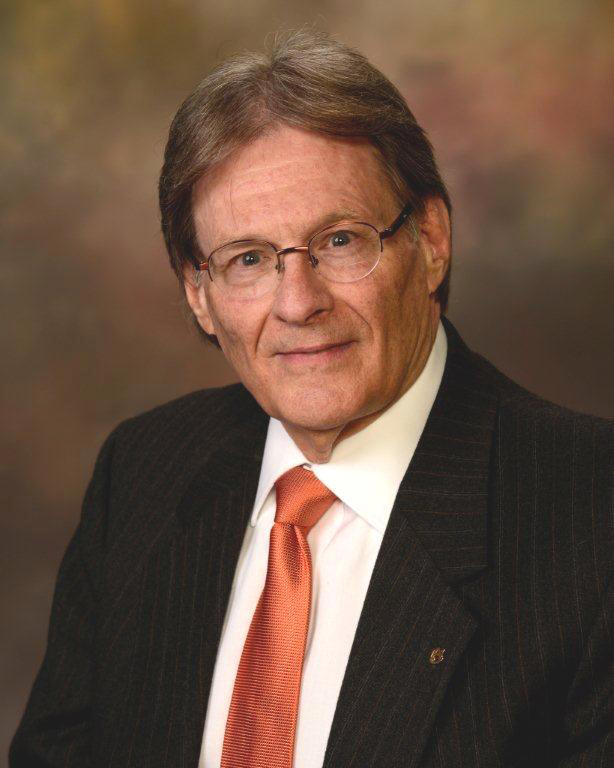 AUBURN, Alabama – John M. Mason Jr., Auburn University vice president for research and economic development and president of the Auburn Research and Technology Foundation, or ARTF, today announced that John Weete has given notice of his intention to step down as the executive director for the ARTF, effective Jan. 31.
Weete joined the ARTF as its executive director in 2007 and was responsible for the overall development and operation of the Auburn Research Park and the Auburn Business Incubator. From 2008 to 2014, he also served as acting vice president for technology transfer and commercialization at Auburn University where he oversaw the commercialization of university-owned intellectual properties.
Previously, Weete served as the vice president for research and economic development at West Virginia University and president of the West Virginia Research Corporation from 1998 to 2007. Prior to going to West Virginia University, he served on the faculty and in the administration at Auburn University from 1973 to 1998. Weete was a professor, including serving in the Alumni Professor position, in the Department of Botany and Microbiology and associate dean for research in the College of Sciences and Mathematics.
As executive director, Weete was instrumental in growing the ARTF into an operationally functional and financially stable organization, and in developing strategies for success that focused on integration and innovation. Through his efforts, the first building in the park was completed in 2008, with three additional buildings completed since then. These include the Auburn University MRI Research Center, the Hubbard Center for Advanced Science, Innovation and Commerce and the Edward Via College of Osteopathic Medicine.
"We are grateful for our association with Auburn and the opportunities it provides for both partners," said John Rocovich, Via College of Osteopathic Medicine founder and chairman of the board. "John Weete was a central figure in our effort to open a campus in the Auburn Research Park and we have appreciated his assistance through all phases of the project, from our groundbreaking in 2012 to our first class of students in the fall of 2015."
In 2011, Weete established the Auburn Business Incubator with state funding acquired through the assistance of Alabama Speaker of the House Mike Hubbard. In just over three and a half years, the incubator has become highly successful, providing assistance to over 22 startup or early-stage companies.
Weete has been highly involved in community economic development by serving on the board of directors for the Auburn Chamber of Commerce, BioAlabama, Aetos Technologies Inc. (as Auburn University's representative) and the City of Auburn Industrial Development Board. He also served a four-year term on the board of directors of the National Academy of Inventors.
"John Weete has played a significant role in economic development in Auburn since he became the ARTF executive director," said Auburn Mayor Bill Ham Jr. "His partnership with the city in building the Auburn Research Park as well as the highly successful incubator has allowed the city to tap into the vast resources of Auburn University in the creation of jobs and tax revenue. To further establish linkage between the city and the university in economic development, John is a vital member of the Industrial Development Board. His knowledge, experience and innovativeness have been important to Auburn economic development."
During his stint as acting vice president for tech transfer and commercialization, he implemented successful programs and initiatives, some of which included a student intern program, the Commercialization Initiative, mentoring students in the Auburn Business Incubator, updating the university patent policy, and a database for managing the university intellectual property portfolio. During his tenure in this position, operation costs were reduced and revenues from commercializing Auburn technologies increased. Through his initiative, Auburn University became an active charter member of the National Academy of Inventors (NAI) and he worked to establish the Auburn University Chapter of the NAI.
"John Weete's leadership and vision have been invaluable to the ARTF," said James (Jimmy) Sanford, ARTF chairman of the board and member of the Auburn University Board of Trustees. "He has helped us reach a number of significant milestones, including the licensing of Auburn's patented VaporWake® Technology to the ARTF and the subsequent licensing to iK9 Holding LLC, resulting in the largest license revenue generation in the history of the university."
Stepping into the role of interim executive director of the ARTF will be Larry Fillmer, Auburn University's executive director of External Engagement and Support, or EES. Fillmer is a 1969 graduate of Auburn University, who, after a successful career in the private sector, returned to Auburn in 2005 as a development officer in corporate relations. Since then, he has served as executive director of the Natural Resources Management and Development Institute and the executive director of the Research Program Development Office, recently renamed the Office of External Engagement and Support. His appointment as interim executive director for the ARTF is effective immediately and will be served concurrently with his existing role in EES.
"We are deeply grateful for Dr. Weete's years of service to Auburn University and to the Auburn Research and Technology Foundation," Vice President Mason said. "He has laid important groundwork and developed critical infrastructure needed to foster collaboration between the university and the business community. Through his efforts, we are now poised to expand entrepreneurial opportunity and to contribute meaningfully to Alabama's knowledge-based economy. It is my hope that he will be as successful in his future endeavors as he has been here, at Auburn."
Reflecting on his time at Auburn, Weete said, "I have thoroughly enjoyed my eight years as ARTF executive director and will leave with a great since of accomplishment for the ARTF as a financially stable organization, the growth of the Auburn Research Park and success of the Auburn Business Incubator," Weete said.
"Our mission is to advance the mission of Auburn University and I believe we have been successful in spite of the downturn of the economy that occurred when we officially opened in 2008. With improvement in the economy, I believe the organization, research park and business incubator are poised for a rapid growth phase. I greatly appreciate the support I have received from board chair Jimmy Sanford, the entire ARTF board of directors, John Mason and Mayor Ham in working with the City of Auburn. I certainly wish the ARTF great success in the future."
###
Founded in 2004, the Auburn Research and Technology Foundation (ARTF) is a university-affiliated, non-profit [501(c)3] corporation formed to support the mission of Auburn University, particularly research and economic development. The ARTF is governed by a board of directors consisting of business and economic development professionals, including an Auburn University trustee, governor's appointee, vice president for research and economic development, City of Auburn mayor, university deans, and a venture capitalist.
Contact: Leslie Parsons, Office of External Engagement and Support, leslie@auburn.edu, 334.844.6147
---
5/26/2017 12:14:37 PM

Seven Auburn University researchers have been recognized for their ideas and projects that could impact the economy of the state and region. The Office of the Vice President for Research and Economic Development recently presented the researchers with funding from LAUNCH: The Fund for Research and Innovation to help move their research to the marketplace.
"Auburn is committed to providing a robust entrepreneurial ecosystem for our faculty, staff and students as a natural extension of our land-grant mission," said John Mason, vice president for research and economic development. "Every day, our experts put good ideas to work in innovative ways across a range of sectors."
The 2017 recipients are:
Virginia Davis, Alumni Professor, and Robert Ashurst, associate professor, both from the Department of Chemical Engineering, who are commercially developing cellulose nanocrystal microelectromechanical systems, or MEMS, devices to deliver low cost, high sensitivity bio-sensing;

Bernhard Kaltenboeck, professor in the Department of Pathobiology, whose work relates to testing microparticle immune stimulators to promote growth in agricultural production animals;

Amit Morey, assistant professor in the Department of Poultry Science, who is finalizing a process to rapidly detect poor meat quality in chicken breasts;

Austin Gurley, doctoral candidate, David Beale, professor, and Roy Broughton, professor emeritus, all in the Department of Mechanical Engineering, who are using shape memory alloy servo actuators to improve mobility in robots.
They will receive a cash stipend toward the commercialization of their research.
"We are thrilled to be selected for LAUNCH funding because this will enable us to take the next step to bring our unique and patented cellulose nanocrystal micromachine platform to commercial markets," said Ashurst. "We are excited to continue this cutting-edge research and are hopeful that our work will positively impact the process for identifying and diagnosing a variety of diseases, contaminants or cancer in the years to come."
LAUNCH is an endowed fund conceived by the Auburn University Research Advisory Board as a mechanism to bridge the gap between innovative research and the marketplace. The fund was created in 2015 with the support of the Office of the Vice President for Research and Economic Development with the goal of creating an endowment of $10 million that will generate approximately $400,000 annually for research grants. Until the endowment is fully funded, the Office of the Vice President for Research and Economic Development is funding the awards.
LAUNCH recipients have the opportunity to meet with experts in entrepreneurship from Auburn's Raymond J. Harbert College of Business as well as members of the Office of Innovation Advancement and Commercialization to assist in developing plans and assembling resources to move scientific achievement into commercial success.
Teams of MBA students will be assigned to carry out market research for each recipient, providing for real-world learning experience. Researchers may also be partnered with Auburn alumni and friends with specific industry-related experience to advance the projects.
More information is available at https://cws.auburn.edu/OVPR/pm/tt/launch.
---
5/26/2017 12:11:27 PM

The National Air Transportation Association has announced Auburn University Regional Airport Director Bill Hutto will receive its Airport Executive Partnership Award.
The national award, which recognizes an airport manager for efforts to foster relationships between aviation businesses and airport operators, will be presented during the association's Industry Excellence Awards luncheon June 7 in Washington, D.C., in conjunction with its Aviation Business Conference.
"This is really a team award for everyone associated with the Auburn University Regional Airport," Hutto said. "We have a great group of talented individuals at the airport along with the unwavering support of the university's leadership and the local community. I am humbled to be named and will accept it on everyone's behalf."
Hutto also serves as director of the Auburn University Aviation Center and has expanded the Auburn aviation program, resulting in a rise in students over recent years. He has led efforts to expand the airport in recent years including a new aircraft ramp, T-hangars, a new terminal building, new taxiways and a new electrical system, along with other capital improvements. A new aviation education facility and maintenance hangar are scheduled to be under construction next month. His aviation-oriented outreach efforts foster growing interest across the state from aviation and aerospace industries and have paid dividends for the university, airport and local community.
"Bill and his team have done an excellent job in developing one of the strongest university airports and aviation programs in the country," Provost Timothy Boosinger said. "We are excited about the future projects and expansions."
The NATA's Industry Excellence Awards are presented annually to individuals, offices and organizations demonstrating superior service to the aviation business community, particularly through their efforts in advancing general aviation's safety-first culture.
"Once again NATA has the honor of highlighting the achievements of the individuals and organizations that make the general aviation community so great," said NATA President Martin H. Hiller. "The award winners demonstrate the dedication and ingenuity of our members in advancing the industry to the next level."
Published: May 25, 2017
Charles Martin | Office of Communications & Marketing
---
2/21/2017 4:09:49 PM
By John M. Mason Jr., vice president for research and economic development at Auburn University and president of the Auburn Research and Technology Foundation.
The state of Alabama has welcomed and benefited from new industries over the decades and now looks forward to the knowledge-based economy of tomorrow. To maximize our potential, it's incumbent that we invest in our workforce and nurture government, business and industry partnerships, especially those in sectors building upon advanced technologies and new ideas.
For many years, state and local economic development programs relied on offering tax breaks and other incentives in a sort of arms race to see who could give the most generous package. While financial incentives have their place, our future as local communities and as a state rests on enhancing investments in three economic pillars--a trained workforce, new technologies and entrepreneurship-- as the recipe for a sustained, secure and prosperous future.
Invest in our workforce
The immense ability of our state's educational institutions to provide impactful research and a workforce able to fulfill the promise of next-generation technologies is undeniable and appealing, nationally and globally. More strategically focused partnerships among four-year universities and the Alabama Community College System will ensure we can supply high-tech companies with a talented workforce.
Technical institutes offering credentialing and certificate programs in partnership with higher education represent another avenue. For example, the Auburn Research and Technology Foundation is working with the City of Auburn, Auburn University, the Alabama Community College System and commercial partners on creating technology credentialing, training and research and development in emerging manufacturing technologies, advanced computer numeric control operations and tool and die design. The goal is an advanced workforce capable of meeting the increasing technological needs of current industries in the state and others considering locating here where industry startup training is an attractive incentive.
Bringing more industry and training to all parts of Alabama will help communities move forward. An educated, highly capable workforce will propel our efforts to attract knowledge-based industries and enhance those already in the state.
Invest in knowledge-based technology
Our nation is looking for next-generation technologies in areas like sensitive cyber security, additive manufacturing, health sciences, military defense, agriculture and bioscience systems, robotics and radio frequency identification. Knowledge-based industries in these associated fields represent the type of companies that will stay in the U.S. to better protect their respective proprietary and intellectual property.
An excellent tool for recruiting industries of the future and expanding existing ones is the Alabama Science and Technology Roadmap, developed as part of Accelerate Alabama 2.0, which updates the state's strategic economic development growth plans. It identifies science and technology capabilities at Alabama universities and research institutes and matches this expertise to targeted business sectors. This will help enhance and expand Alabama's infrastructure and resources needed to ensure the state is nationally and internationally competitive.
Auburn, like many state institutions, focuses on knowledge-based technologies. We collaborate with partners such as GE Aviation, which brought high-volume additive manufacturing to its facility in the City of Auburn, and the HudsonAlpha Institute for Biotechnology in Huntsville, working with our College of Veterinary Medicine and others to identify genes associated with cancer, cardiovascular diseases and obesity. On campus, our Samuel Ginn College of Engineering is tasked with helping protect the cyber security of our nation's infrastructure through the Charles D. McCrary Institute, founded through an Alabama Power Foundation donation in honor of its former CEO and an Auburn alumnus.
Invest in our entrepreneurs
Supporting an idea that seemed far-fetched a few years ago could lead to an industry of the future. A community will thrive with entrepreneurs and a collection of small, knowledge-based companies, each with 25 to 100 well-paying jobs.
An exemplary program is Alabama Launchpad, part of the Economic Development Partnership of Alabama, that promotes and rewards high-growth, innovative startup companies from across Alabama. The competition is for startups that need additional capital to launch their business as they compete for cash grants.
At Auburn we have created LAUNCH to help faculty bridge the gap between innovative research and the marketplace. One project that could impact the healthcare industry involves the production of antimicrobial wound dressings with the hope of reducing the occurrence of dangerous infections and enhancing wound healing. This spring, our Raymond J. Harbert College of Business will host its third annual Entrepreneur Summit March 30-31 featuring the Tiger Cage competition, similar to ABC's popular "Shark Tank" show, for student entrepreneurs.
Providing more opportunities at the state and local levels will help attract and empower startup companies.
Auburn and its partners work diligently to strategically position our community and state for growth in the knowledge-based economy of tomorrow. Our local partnership received accolades in a recent Wall Street Journal article spotlighting college towns and their economic resilience to overcome job losses from vanishing industries and overseas competition.
Collaboration on knowledge-based technologies among four-year universities, community colleges, government officials, local authorities and industry partners will usher in the next phase of economic growth and innovation in Alabama.
---
5/2/2016 2:00:05 PM
Before his moving company raised more than $22 million in venture capital and grew to serve customers in 86 cities, Bellhops co-founder Cameron Doody roamed Auburn-area apartment complexes and went "door to door" in search of business. Before her fast casual restaurant concept took off, Chicken Salad Chick founder Stacy Brown used the kitchen of her Auburn home as a point-of-sale and flavor lab for meals that now satisfy diners in eight states.
Auburn University's Raymond J. Harbert College of Business recently honored Doody and Brown for their ability to grow thriving companies from humble beginnings. Doody, a 2009 supply chain management graduate, earned the Auburn University Young Entrepreneur of the Year Award, and Brown, a 1999 communication alumna, earned the Entrepreneur of the Year at the Top Tigers awards luncheon on April 22.
The Harbert College of Business, in partnership with Business Alabama and Warren Averett CPAs and Advisors, also honored 60 "Top Tigers," fast-growing companies founded, owned or led by Auburn alumni. Montgomery Transport topped the list in the large revenue category of $20 million and above in annual revenue, Muscle Up Marketing took first in the medium revenue category of $5 million to $20 million and Meridian Global Consulting earned top honors in the small revenue category of $500,000 to $5 million. Companies were evaluated on the basis of percentage revenue growth. Top Tigers companies collectively averaged 44 percent revenue growth across all categories.
Entrepreneur and original ABC "Shark Tank" panelist Kevin Harrington served as keynote speaker for the event and as a judge for the Tiger Cage student entrepreneur competition. Envelope Aerospace, a team composed of sophomore engineering major Troy Ferguson, senior engineering major Shawn Majzlik and sophomore media studies major Dennis French, won the $10,000 grand prize and $30,000 in legal assistance for their concept, which focuses on improving the reliability and cost effectiveness of using aerostats to obtain weather data.
For information about Young Entrepreneur and Entrepreneur of the Year, go to http://harbert.auburn.edu/news/alumniawards.php. For information about Tiger Cage, go to http://harbert.auburn.edu/news/Envelope%20Aerospace%20wins%20Tiger%20Cage.php. For information about Top Tigers Companies, go to http://harbert.auburn.edu/entrepreneurship-summit/large-company-rankings.php.
by Troy Johnson
---
2/8/2016 1:36:47 PM
The ninth annual Boshell Research Day will showcase research in the fields of diabetes and metabolic disease Friday, Feb. 26, at The Hotel at Auburn University and Dixon Conference Center.
The conference brings together experts to present current topics related to diabetes and the role of obesity in its development. It is an annual event of the Boshell Diabetes and Metabolic Disease Research Program at the Auburn University College of Veterinary Medicine and includes more than 40 researchers from across Auburn University.
Speakers and presentations include:
Keynote speaker Dr. Christopher Newgard, director of the Sarah W. Stedman Nutrition and Metabolism Center at Duke University's School of Medicine.
A plenary lecture by Dr. Jacqueline Stephens, the Claude B. Pennington Jr. endowed chair in Biomedical Research at the Pennington Biomedical Research Center.
Distinguished banquet speaker Mick Cornett, mayor of Oklahoma City, Oklahoma. His efforts to address the culture of obesity in his city have resulted in a collective drop of a million pounds by Oklahoma City citizens. Banquet-only tickets can be purchased for $30 per person or $200 for a table of eight. Tickets can be purchased online.
Other highlights of the conference include morning and afternoon oral and poster presentations by experts and researchers.
"Cases of diabetes and obesity have reached epidemic proportions in the United States, and this conference allows investigators from Auburn and other universities the opportunity to get together and discuss significant ongoing research," said Dr. Robert L. Judd, chair of the Boshell program and an associate professor of pharmacology at the College of Veterinary Medicine.
The Boshell Diabetes and Metabolic Disease Research Program was established in 2001 through an endowment by the Birmingham-based Diabetes Trust Fund in honor of founder Dr. Buris R. Boshell. A 1953 graduate of Harvard Medical School, Boshell joined the faculty at the University of Alabama at Birmingham Medical Center in 1959 and became the chief of the Division of Endocrinology and Metabolism in 1963. During this time, he established the Diabetes Research and Education Hospital and the Boshell Diabetes and Endocrine Center in Birmingham.
Online registration is live. Registration is free for Boshell research members and is $100 for non-members. Students and postdoctoral fellows can attend at no cost. To register for the conference and to view a brochure and itinerary, visit www.auburndiabetes.com/researchday.html.
A limited number of rooms are available at The Hotel at Auburn University and Dixon Conference Center. Reservations can be made by calling (800) 228-2876 or (334) 821-8200. Ask for the Boshell Room Block. Transportation from the Atlanta Airport is available through Groome Transportation by calling (334) 821-3399.
For questions about Research Day, email Judd at juddrob@auburn.edu.
By Edward Brown
---
9/24/2015 8:36:27 AM
---
8/17/2015 4:19:46 PM
Unmanned aircraft systems, or drones, are more than a passing hobby—Auburn University officials believe they could be a key component in the nation's commerce and research.
U.S. Rep. Mike Rogers recently received a firsthand look at the potential when Auburn University Aviation Center officials demonstrated rotary-wing and fixed-wing unmanned aircraft, showing how they can be used in business and industry, as well as in research areas such as engineering, building science and agriculture.
"Auburn leads the nation in UAS technology, and I'm excited by the opportunities it will create for both Alabama and the nation," Rogers said.
Earlier this year Auburn received the nation's first FAA approval to operate a new Unmanned Aircraft Systems Flight School as part of its Aviation Center. The FAA approval requires that operators of unmanned aircraft pass a written exam and a flying test, both of which Auburn will administer through its flight school.
"The potential is immense," said Bill Hutto, Aviation Center director. "Unmanned aircraft systems can safely and efficiently inspect bridges and construction projects, conduct search-and-rescue operations and play a key role in precision agriculture."
In agriculture, unmanned aircraft systems equipped with sensors, such as infrared cameras, can quickly and easily monitor the health of crops and work in conjunction with GPS-guided ground equipment that can deliver resources—water, pesticides and fertilizer—precisely where they are needed.
"Precision agriculture techniques can save time and money and increase yields and profits for agribusiness," said Steve Taylor, head of Auburn's Department of Biosystems Engineering. "These tools will have a major impact in many areas, not only for agricultural crops but also for better management of our forests."
Auburn will conduct UAS flight training on campus and around the state for Auburn students and faculty, members of public agencies and the general public. Hands-on training covers basic flight maneuvers through obstacle courses, while classroom work covers the proper uses for unmanned aircraft, FAA rules and regulations and how to pursue FAA approval to fly commercially. The first class is tentatively set to begin later this month at Auburn.
The university has been involved in aviation education for more than 80 years and has been providing fight training for pilots for nearly 75 years. Auburn offers three aviation/aerospace degrees: aviation management, professional flight management and aerospace engineering.
More information is available on the Auburn University Aviation Center website at http://www.auburn.edu/aviationcenter.
Published: 08/11/2015
By: Charles Martin
Video by: Kevin Fichtner https://youtu.be/L9waP6bZ2a4
---