OVPRED News
James "Jim" Weyhenmeyer has been named Auburn University's new vice president for research, effective April 1. He joins Auburn from Georgia State University, where he has served as vice president for research and economic development and as chair of the Research Foundation board of directors since 2011.
"Auburn is committed to delivering useful solutions that make a meaningful impact on our world. Jim's deep knowledge of the intersection of academic discovery and economic development will propel Auburn to even greater heights as a world-class research and partnership university," said President Steven Leath.
In Weyhenmeyer, Auburn gains an accomplished administrator with demonstrated success in advancing university-based research programs and interdisciplinary initiatives. With considerable experience building collaborative research and academic partnerships, Weyhenmeyer will work to expand Auburn's competitive scholarly portfolio and strengthen the institution's research enterprise at the state, national and international levels.
Reporting to Provost and Senior Vice President for Academic Affairs Bill Hardgrave, Weyhenmeyer will oversee various administrative research units, including sponsored programs, proposal services, faculty support, research compliance, the university veterinarian and electronic research administration. Weyhenmeyer will also work with key university units including the Alabama Agricultural Experiment Station, the Alabama Cooperative Extension System, the Office of the Vice President for Economic Development and Industry Relations, the colleges and schools and existing research centers and institutes.
"I am excited to join the Auburn community and support this extraordinary university as it continues to expand its research enterprise," said Weyhenmeyer. "I look forward to working with faculty, researchers, staff and students as they study and innovate around many of the most challenging and important problems of the 21st century."
Georgia State is recognized as one of the nation's largest and most diverse R1 universities, and Weyhenmeyer has advanced that institution's role as a comprehensive urban research university by strategically aligning its research assets with industry needs and resources in the metro Atlanta area. Working with faculty and industry partners, Weyhenmeyer established new interdisciplinary and multidisciplinary centers and institutes designed to promote a broad range of scholarly interests and expand economic development. Under his direction, Georgia State research expenditures more than tripled and the ratio of federal to nonfederal funding doubled while industry-sponsored research increased by almost 300 percent. In addition to directing university research activities, Weyhenmeyer also oversaw Georgia State's information technology infrastructure that provides technology solutions to the institution's teaching, research and business operations.
Prior to Georgia State, Weyhenmeyer held several senior-level appointments including serving as the senior vice provost for research and economic development at the State University of New York and was the senior vice president of the State University of New York Research Foundation from 2008-2011. In this role, Weyhenmeyer oversaw the research portfolio and technology commercialization programs for the system's 64 campuses and expanded the system's network of internal stakeholders, funding agencies and industry partners. During his time at the State University of New York, research expenditures increased from $900 million to more than $1.3 billion.
Weyhenmeyer also served as the associate vice president for economic development and corporate relations and vice president for technology and economic development at the University of Illinois. Focusing on large-scale research projects, Weyhenmeyer expanded the university's investment in its research initiatives and increased its expenditures to nearly $1 billion. During that time, Weyhenmeyer also founded and served as CEO of Illinois VENTURES, an early-stage investment firm focused on helping entrepreneurs and researchers build innovative technology- and science-based companies.
A noted researcher in the fields of cell biology and neuroscience, Weyhenmeyer has published extensively on degenerative brain disorders. His work has been funded by the National Institutes of Health, the National Science Foundation, the American Heart Association and the PHARMA Foundation, as well as private industries. In addition to serving on scientific advisory boards for companies in the gene technology and drug development sectors, Weyhenmeyer is a member of more than two dozen professional organizations and honorary societies, including the Licensing Executive Society, the Royal Swedish Academy of Engineering Sciences, the American Heart Association Stroke Council and the University Industry Demonstration Partnership, among others.
Weyhenmeyer received a bachelor's degree from Knox College and a doctorate from Indiana University. He completed his postdoctoral training in the Department of Medicine and Department of Physiology and Biophysics at the University of Iowa.
Auburn University is a nationally ranked land grant institution recognized for its commitment to world-class scholarship, interdisciplinary research with an elite, top-tier Carnegie R1 classification and an undergraduate education experience second to none. Auburn is home to more than 30,000 students, and its faculty and research partners collaborate to develop and deliver meaningful scholarship, science and technology-based advancements that meet pressing regional, national and global needs. Auburn's commitment to active student engagement, professional success and public/private partnership drives a growing reputation for outreach and extension that delivers broad economic, health and societal impact. Auburn's mission to educate, discover and collaborate drives its expanding impact on the world.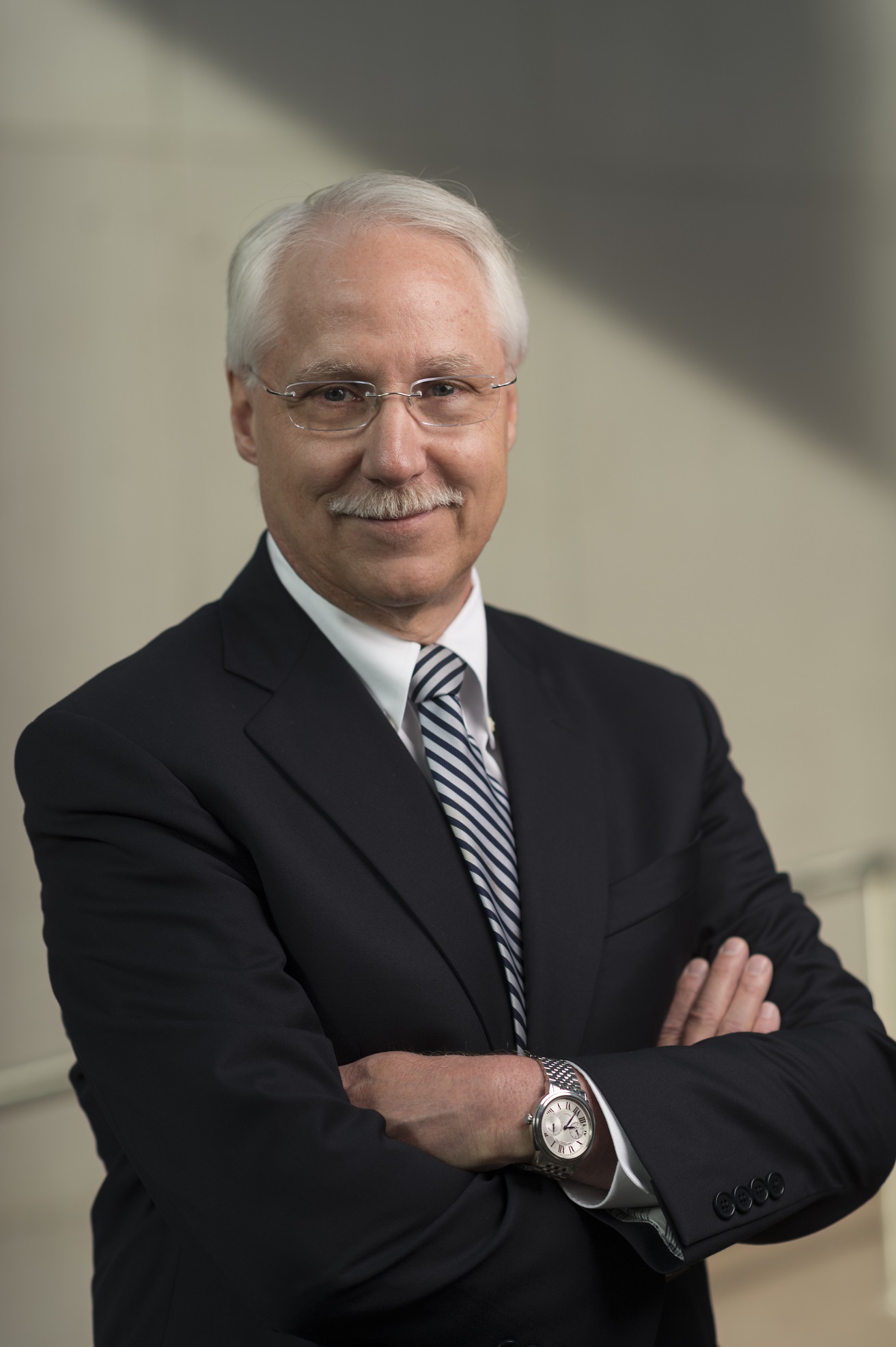 James "Jim" Weyhenmeyer has been named Auburn University's new vice president for research, effective April 1.
Categories: OVPRED
---
By John M. Mason Jr., vice president for research and economic development at Auburn University and president of the Auburn Research and Technology Foundation.
The state of Alabama has welcomed and benefited from new industries over the decades and now looks forward to the knowledge-based economy of tomorrow. To maximize our potential, it's incumbent that we invest in our workforce and nurture government, business and industry partnerships, especially those in sectors building upon advanced technologies and new ideas.
For many years, state and local economic development programs relied on offering tax breaks and other incentives in a sort of arms race to see who could give the most generous package. While financial incentives have their place, our future as local communities and as a state rests on enhancing investments in three economic pillars--a trained workforce, new technologies and entrepreneurship-- as the recipe for a sustained, secure and prosperous future.
Invest in our workforce
The immense ability of our state's educational institutions to provide impactful research and a workforce able to fulfill the promise of next-generation technologies is undeniable and appealing, nationally and globally. More strategically focused partnerships among four-year universities and the Alabama Community College System will ensure we can supply high-tech companies with a talented workforce.
Technical institutes offering credentialing and certificate programs in partnership with higher education represent another avenue. For example, the Auburn Research and Technology Foundation is working with the City of Auburn, Auburn University, the Alabama Community College System and commercial partners on creating technology credentialing, training and research and development in emerging manufacturing technologies, advanced computer numeric control operations and tool and die design. The goal is an advanced workforce capable of meeting the increasing technological needs of current industries in the state and others considering locating here where industry startup training is an attractive incentive.
Bringing more industry and training to all parts of Alabama will help communities move forward. An educated, highly capable workforce will propel our efforts to attract knowledge-based industries and enhance those already in the state.
Invest in knowledge-based technology
Our nation is looking for next-generation technologies in areas like sensitive cyber security, additive manufacturing, health sciences, military defense, agriculture and bioscience systems, robotics and radio frequency identification. Knowledge-based industries in these associated fields represent the type of companies that will stay in the U.S. to better protect their respective proprietary and intellectual property.
An excellent tool for recruiting industries of the future and expanding existing ones is the Alabama Science and Technology Roadmap, developed as part of Accelerate Alabama 2.0, which updates the state's strategic economic development growth plans. It identifies science and technology capabilities at Alabama universities and research institutes and matches this expertise to targeted business sectors. This will help enhance and expand Alabama's infrastructure and resources needed to ensure the state is nationally and internationally competitive.
Auburn, like many state institutions, focuses on knowledge-based technologies. We collaborate with partners such as GE Aviation, which brought high-volume additive manufacturing to its facility in the City of Auburn, and the HudsonAlpha Institute for Biotechnology in Huntsville, working with our College of Veterinary Medicine and others to identify genes associated with cancer, cardiovascular diseases and obesity. On campus, our Samuel Ginn College of Engineering is tasked with helping protect the cyber security of our nation's infrastructure through the Charles D. McCrary Institute, founded through an Alabama Power Foundation donation in honor of its former CEO and an Auburn alumnus.
Invest in our entrepreneurs
Supporting an idea that seemed far-fetched a few years ago could lead to an industry of the future. A community will thrive with entrepreneurs and a collection of small, knowledge-based companies, each with 25 to 100 well-paying jobs.
An exemplary program is Alabama Launchpad, part of the Economic Development Partnership of Alabama, that promotes and rewards high-growth, innovative startup companies from across Alabama. The competition is for startups that need additional capital to launch their business as they compete for cash grants.
At Auburn we have created LAUNCH to help faculty bridge the gap between innovative research and the marketplace. One project that could impact the healthcare industry involves the production of antimicrobial wound dressings with the hope of reducing the occurrence of dangerous infections and enhancing wound healing. This spring, our Raymond J. Harbert College of Business will host its third annual Entrepreneur Summit March 30-31 featuring the Tiger Cage competition, similar to ABC's popular "Shark Tank" show, for student entrepreneurs.
Providing more opportunities at the state and local levels will help attract and empower startup companies.
Auburn and its partners work diligently to strategically position our community and state for growth in the knowledge-based economy of tomorrow. Our local partnership received accolades in a recent Wall Street Journal article spotlighting college towns and their economic resilience to overcome job losses from vanishing industries and overseas competition.
Collaboration on knowledge-based technologies among four-year universities, community colleges, government officials, local authorities and industry partners will usher in the next phase of economic growth and innovation in Alabama.
Categories: OVPRED, Auburn In the News, External Engagement
---
Despite her nearly 27 years of dedicated service to Auburn University, Martha Taylor didn't see this coming.
"I was totally shocked—I mean, absolutely, totally shocked," she said after being honored recently with the university's Administrative/Professional Employee of the Year award.
But those who know Taylor well were not so surprised to see her receive this recognition. "I think it was well-deserved," said Tony Ventimiglia, director of Proposal Services and Faculty Support, who has worked with Taylor for 17 years. Describing her as "determined, committed, and knowledgeable," he added that the award highlights both Taylor's years of service and the importance of her duties, which benefit the entire research enterprise.
John Mason, vice president for research and economic development, agreed: "We are all very pleased that Martha Taylor has been selected for this most noteworthy recognition. Martha consistently strives to provide guidance and solutions that directly assist Auburn University's researchers, while simultaneously meeting the complex contracting requirements of external sponsors, as well as state and federal agencies."
In her current role as assistant vice president for research, Taylor works closely with stakeholders in all areas of Auburn's research enterprise, and she is quick to share credit for the award with others. "The team of people that are in Sponsored Programs and [Research] Compliance, that I work with closely, are amazing. They are just amazing people… And they're as much friends as they are workers and colleagues," Taylor said.
Initially hired as a sponsored programs database consultant in 1989, Taylor was soon promoted to a permanent position as assistant director of Sponsored Programs, followed by further leadership roles as the office's director and, since 2004, assistant vice president for the research division.
From an office in Samford Hall, which has been Taylor's "home base" for all of her Auburn career, she reflected on the changes and highlights of her nearly three decades on the plains. Noting that work in the sponsored programs and research compliance areas offers "something new and different every day," Taylor explained that while people have come and gone over the years, certain aspects of the university have held steady over time.
In particular, she mentioned the consistency of Auburn's strong research portfolio, as well as the simple beauty of campus as seen from Auburn's signature administrative building, Samford Hall. "Samford Park is truly a park… It's just a really special place," she said.
Peppering the conversation with humor, Taylor went on to reveal one of her leadership secrets: "It's a highly stressful environment… And if you cut up a little bit and play a little bit, then it relieves some of that stress, and I think that's important." To elaborate, she recalled one of her favorite Auburn memories, an April Fool's prank that her staff played on her.
"I had a lot on my plate. And I got an email saying [a staff member] was going to be out that afternoon, that he had to meet with his tax accountant… Well, a few minutes later, I got a note from somebody else saying they were going to be out because they had a doctor's appointment. And this went on throughout the whole day. When I came back from lunch, no one was around… I was so mad. I had a list of things to do. We were busy, busy, busy. How could they possibly all leave?
"And I went in the conference room, and they were all hiding in the closet, laughing… I actually thought it was a pretty good idea. It was really funny, once I calmed down."
But all joking aside, Martha Taylor remains grateful for the opportunities that Auburn University has afforded her. "I enjoy being a part of a large organization, doing things that are helpful for people," she said. "Auburn has given me opportunities galore to do what I wanted… in a field that I love, that I think is really interesting and really important."
Reflecting on the positive impact of Auburn's research and outreach projects, Taylor noted that she enjoys being a part of that work, "even if it's just a tiny part."
With a smile she added, "Auburn's an amazing place."
by JONATHAN CULLUM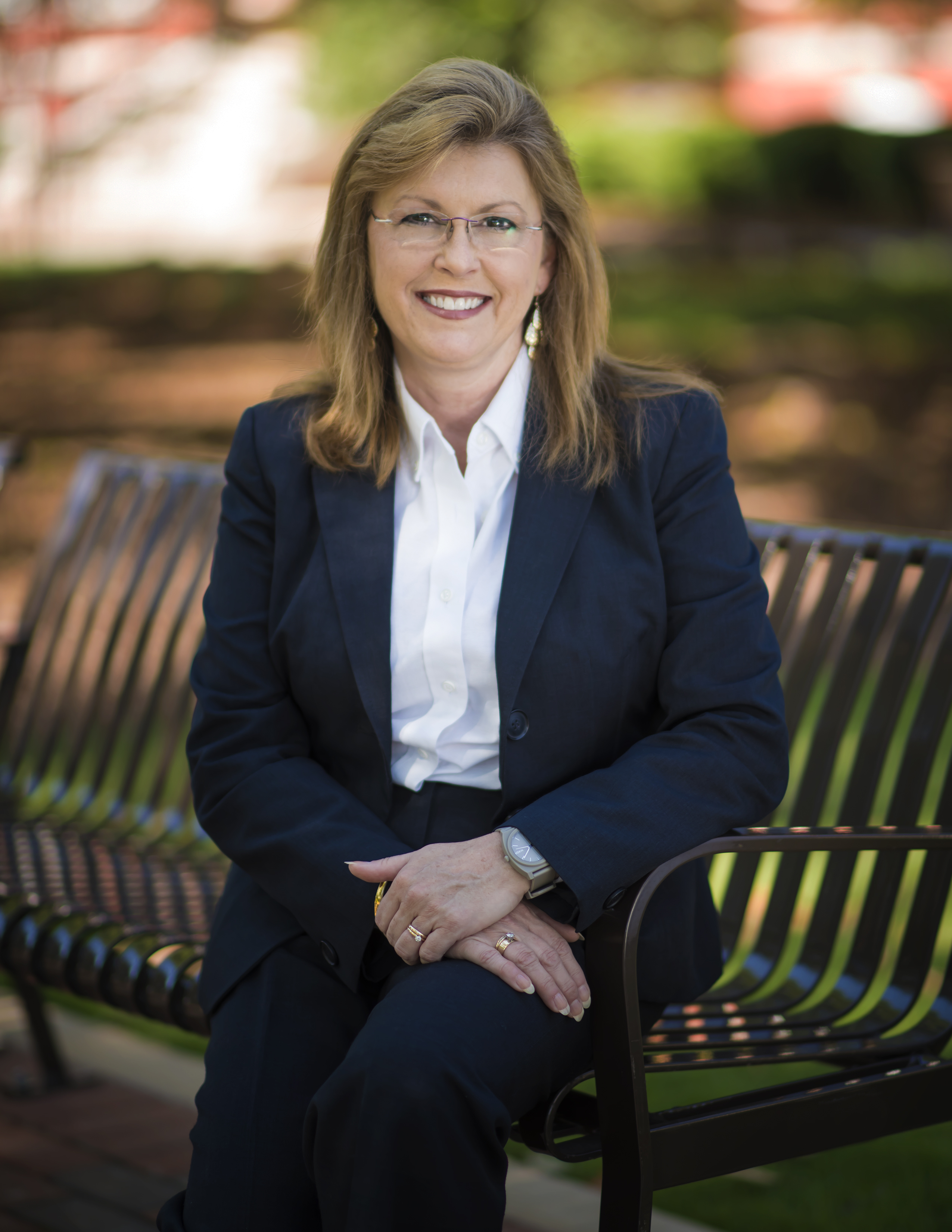 Categories: OVPRED
---