Cyber News
In another affirmation of its drive forward to excellence, Auburn University achieved a research milestone Monday - being elevated to an "R1" institution by the Carnegie Classification of Institutions of Higher Education.
The announcement follows a concerted effort by Auburn to elevate its commitment to life-saving research, beginning with an announcement by Auburn President Steven Leath in December 2017 and subsequent awarding of $5 million for three years toward the Presidential Awards for Interdisciplinary Research, or PAIR. An R1 designation by Carnegie is reserved for doctoral universities with the highest levels of research activity.
Among 120 institutions to receive the R1 designation Monday, Auburn was listed in the top 100 of such universities, raising its classification from an already lofty "high research" R2 classification to Monday's "very high research activity" R1 label.
"This tremendous designation acknowledges the hard work involved in the pioneering discoveries happening at Auburn every day," said Leath, who was recently named one of seven new members appointed by President Trump to the National Science Board, a policy-making body of the National Science Foundation. "We are grateful to the university's faculty and staff, especially Graduate School Dean George Flowers, for their unwavering commitment to elevating Auburn's profile as a world-class academic institution.
"Auburn is on the move, and this prestigious distinction recognizes Auburn's critical role in creating new knowledge and helping others live better lives."
Universities considered for the R1 designation must have awarded at least 20 research/scholarship doctoral degrees and had at least $5 million in total research expenditures, according to Carnegie's classification website. Auburn has grown its research efforts in both STEM and non-STEM areas, furthering its institutional commitment to offer solutions to real-world problems and grow its reputation as a go-to university in providing results that transform and inspire.
"Auburn University is known for its innovative and transformational research, and receiving the R1 classification is a significant accomplishment," said Jennifer Kerpelman, interim vice president for research. "This classification recognizes the dedication, commitment and hard work of Auburn's faculty and student researchers across all disciplines."
Dr. Amal Kaddoumi, left, a professor in Auburn's Department of Drug Discovery and Development, works in a lab with graduate research assistant Sweilem Al Rihani. Kaddoumi is leading a multi-disciplinary team in an investigation of oleocanthal, a molecule that appears naturally in extra-virgin olive oil, as a novel preventative treatment for such diseases as Alzheimer's or dementia.
---
The conference, entitled Cyber Security: A Shared Responsibility, is scheduled for April 8-10, 2018, and will explore computer and communication technology; the economic and physical systems that are controlled by technology; and the policies and laws that govern and protect information stored, transmitted and processed with technology.
"This year's SEC Academic Conference is a great opportunity for us to help enrich collaboration among SEC students, faculty and administrators in a critical area of national importance," said Greg Sankey, SEC Commissioner. "Auburn leaders have worked tirelessly to develop a program that will challenge and encourage those in this field, and I commend them for their efforts."
In its second year, the SEC Academic Conference provides an opportunity to showcase SEC faculty and student research in an area of significant scholarly interest to a range of academic, legislative and other stakeholders. It features keynote speakers as well as presentations from individuals representing each of the SEC's 14 member universities.
"We welcome our SEC colleagues and cyber professionals to Auburn for dynamic, serious discussions," said Auburn University President Steven Leath. "The nation is facing more and more data breaches that affect all facets of daily life. Strategic partnerships among universities and industry are vital in developing the technology and policies to protect private information."
Lt. General Ronald L. Burgess, Jr. (U.S.A. retired) is leading the Auburn organizing committee. Commissioned in Military Intelligence by the Auburn ROTC Program in 1974, he's held a variety of key staff and command positions throughout his 38 years in the military. Lt. General Burgess currently serves as the Senior Counsel for National Security Programs, Cyber Programs and Military Affairs at Auburn.
"The schools that make up the SEC are home to a tremendous array of talent in the cyber arena," said Lt. General Burgess. "The 2018 SEC Academic Conference will showcase some of the best and brightest minds in the country. It's a great opportunity for faculty and students from around the Conference to connect and collaborate, and for government and industry to get a sense of the resources available to them in the SEC."
The conference will start with the SEC CyberChallenge where students from each SEC university will compete in a problem-solving activity. Other undergraduate and graduate students will also have the opportunity to showcase their research during a poster exhibition.
The SEC Academic Conference is supported by the SEC under its SECU banner. SECU serves as the primary mechanism through which the collaborative academic endeavors and achievements of SEC universities are supported and advanced.
To learn more, visit: http://ocm.auburn.edu/sec/
Auburn University will host the 2018 SEC Academic Conference that will focus on cyber security, SEC Commissioner Greg Sankey announced eariler in November.
---
A newly organized consortium of the state's top university cyber researchers has been awarded an NSF Science, Technology, and Society grant to develop a three-day conference at the National Science Foundation in Bethesda, Maryland in May. The conference will focus on ethics and digital forensics.
The Alabama Cyber Research Consortium (ALCRC) is a partnership of the seven PhD-granting universities in Alabama. Formed in 2013, after years of informal and formal collaborations between smaller groups of the partner Universities, the ALCRC is the culmination of individual and collective commitments to research, advanced development, education, and outreach in all areas of the cyber domain. Member institutions include: Alabama A&M University, Auburn University, Tuskegee University, The University of Alabama, the University of Alabama at Birmingham, the University of Alabama in Huntsville and the University of South Alabama.
"This award represents the first funding opportunity and significant national recognition for the ALCRC. It powerfully demonstrates the validity of the consortium and how closely tied together we are as members. It also speaks to the new ways in which higher education can organize to advance research in critical areas like cyber," said Anthony Skjellum, COLSA cyber security and information assurance professor in the Department of Computer Science and Software Engineering, and director of the Auburn Cyber Research Center in the Samuel Ginn College of Engineering at Auburn University.
The ALCRC, along with The University of Alabama's Cyber Institute and the University of Alabama at Birmingham's Center for Information Assurance and Joint Forensics Research have received a significant grant from the NSF to design a national conference in the spring of 2015. The event will provide opportunities for members of the cyber community to address critical issues in digital forensics, including a lack of unifying ethical standards, procedures and guidelines for routine activities such as forensic analysis, cyber-crime case processing and data mining/surveillance.
"Auburn University is proud to be recognized as one of the founding members of the Alabama Cyber Research Consortium for our focus on and role in addressing topics of such vital importance to our state and nation. It reflects our commitment to the primary mission of serving the people of Alabama," said Lieutenant General (retired) Ron Burgess, senior counsel for national security programs, cyber programs and military affairs at Auburn University.
"This is the first time that the topic of ethical guidelines for digital forensic examiners has been openly discussed at such a high level forum, " said John Sloan, director of UAB's Center for Information Assurance and Joint Forensics Research, and principal investigator of the grant. "We hope to develop policies and 'best practices' as a result of this conference that will assist forensic examiners and reduce potential lawsuits and mishandled criminal cases."
In a statement issued earlier this month, Reginald Hyde, executive director of The University of Alabama's Cyber Institute said, "This grant is the first of many anticipated funded projects between members of the Alabama Cyber Research Consortium. UA's Institute is excited to begin developing cyber policy—such as that projected by this project—that benefits the citizens of Alabama."
The Alabama Cyber Research Consortium is an active group of scientists, engineers, and affiliates committed to creating solutions with practical impact on the state, local, regional, and national economy, and to helping consumers, corporations, and the public sector solve real problems and avoid significant harm involving cybercrime and related national security issues.
To learn more about the Alabama Cyber Research Consortium, visit: www.ALCRC.org. To learn more about the Auburn University Cyber Initiative, visit: www.auburn.edu/cyber
---
Cyber touches all our lives, directly and indirectly. Digitized information teaches us, entertains us, keeps track of our finances, monitors our health and our food supply, facilitates rapid and open communication, allows us near instantaneous access to information, and resides at the heart of our nation's critical infrastructure. Released April 1, 2015 (along with our new AUgmented reality app, TigerView) the latest edition of award-winning series, Auburn Speaks, focuses on the phenomenon that is "cyber".
Written by nationally and internationally-recognized Auburn experts, a broad array of topics are featured on subjects ranging from cyber security, national security, information assurance, big data, the changing nature of news and media, as well as cyber impacts on health, literature, media, film and theatre to name a few. Highlights include:
Open Source Intelligence in the Cyber Age
Safeguarding the Wireless World
The Trusted Insider: A Spy in the Worst Possible Place
Immersive Virtual Reality: Creating Characters for The Lord of the Rings to FBI Training
The Future of Money: The Rise of Crypto Currency
Hacked Off: The Sociology of Cyber Crime
Agricultural Analytics: Harnessing Data to Feed a Hungry World
Featuring a special forward, "Security in the New Digital World" from Admiral Michael S. Rogers, USN Commander, US Cyber Command; Director, National Security Agency; Chief, Central Security Service- and Auburn graduate.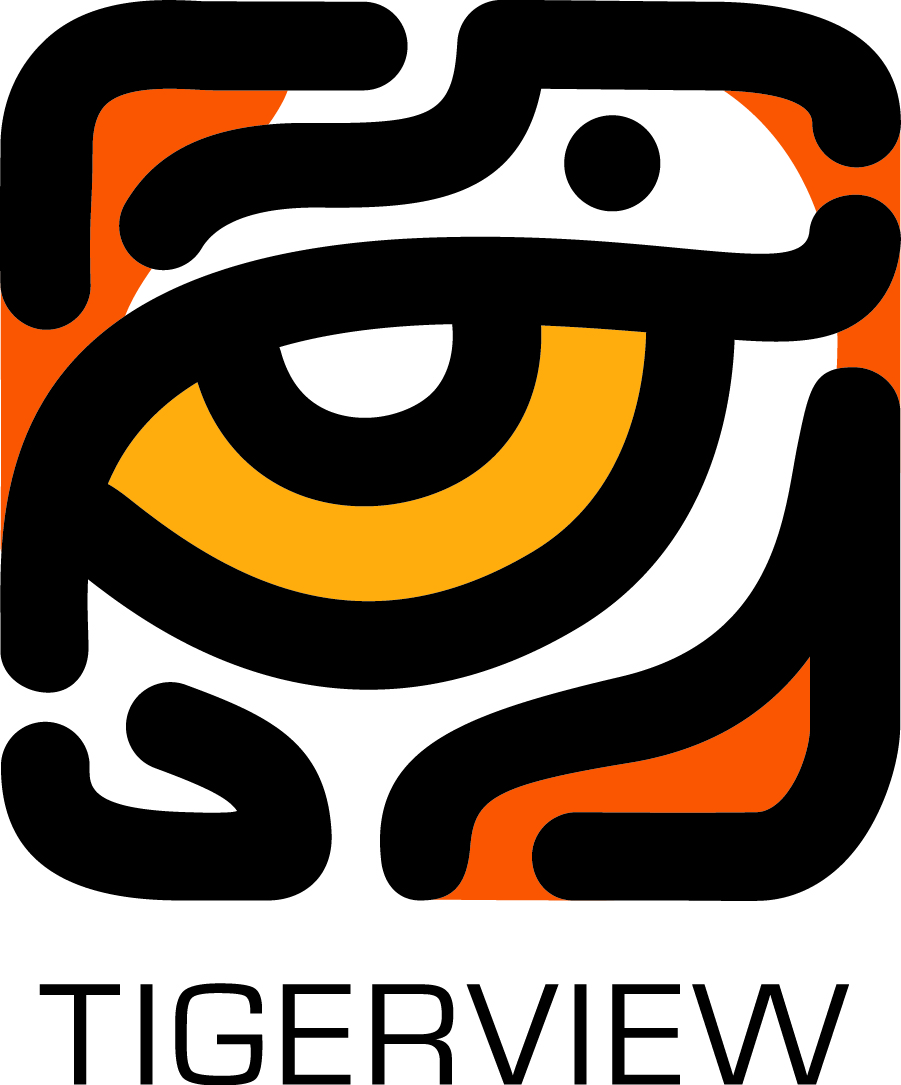 In conjunction with the release of Auburn Speaks: On Cyber and the Digital Domain, we are excited to unveil TigerView, our free augmented reality app. Throughout Auburn Speaks, articles have been enhanced with AUgmented reality that can be launched and enjoyed with TigerView. To sample enriched content, download TigerView to your smartphone or tablet, use the "View Now" feature to scan the cover of Auburn Speaks: On Cyber and the Digital Domain (below) and experience AUgmented reality.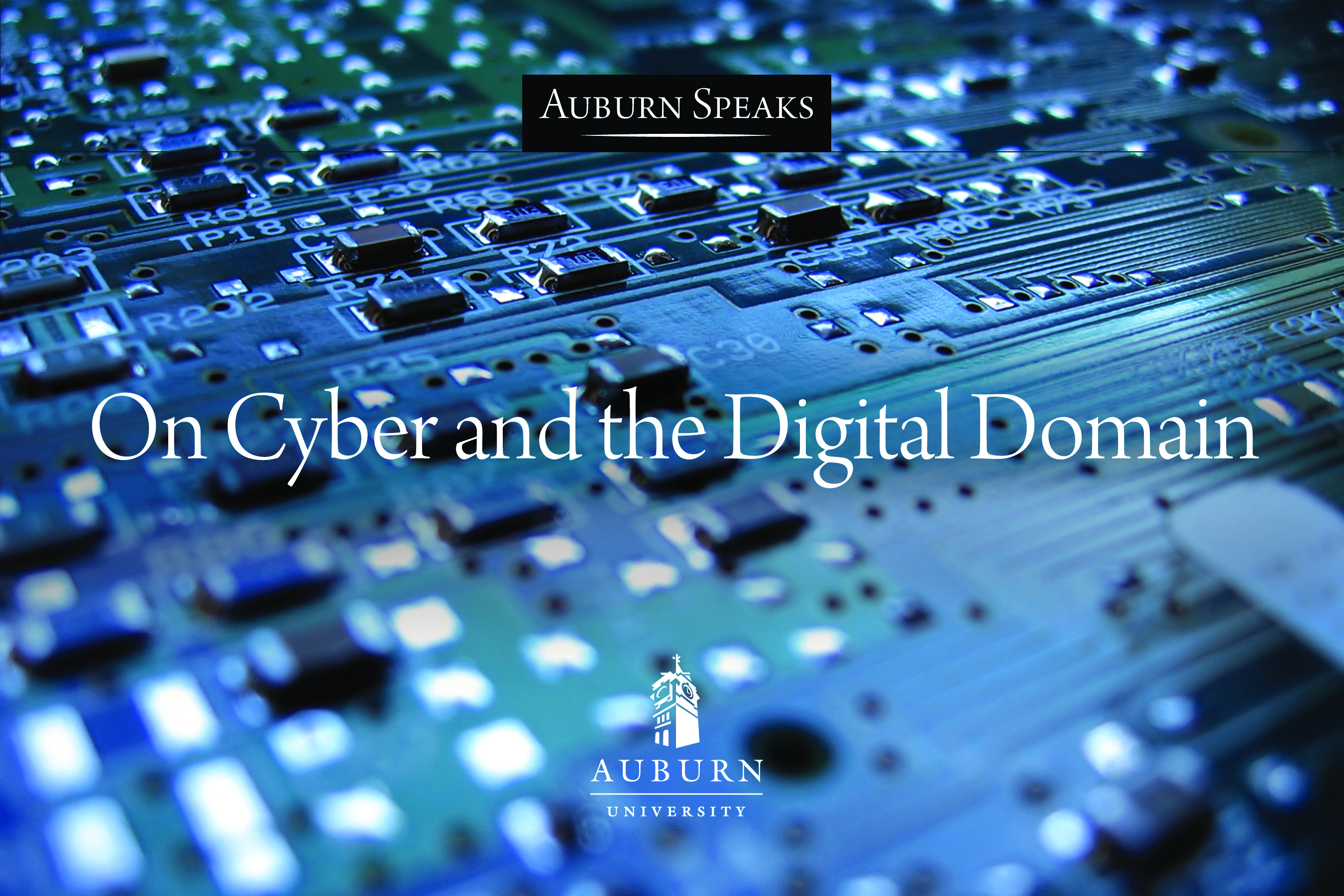 Auburn Speaks is an annual publication on Auburn University research targeting issues that impact life and work in our state and beyond. Auburn Speaks is produced by the Office the Vice President for Research and Economic Development at Auburn University. To learn more, click here.
Copies may be purchased from the Auburn Speaks Store.
---
Through the generosity of Auburn University Research Advisory Board Member, Leslee Belluchie and her husband, Rick Knop, on April 17, the university dedicated the Lieutenant General Ronald Lee Burgess Jr., USA, Retired, Cyber Laboratory in the Samuel Ginn college of Engineering. Belluchie named the laboratory in Burgess' honor as a tribute to his professional and personal service to the state and nation in the cyber security field.
The lab will be part of the Auburn Cyber Research Center which integrates cutting-edge engineering technology with research to develop innovative methods of protecting our nation's cyber security
To learn more, visit: http://www.eng.auburn.edu/research/centers/auburn-cyber-research-center/index.html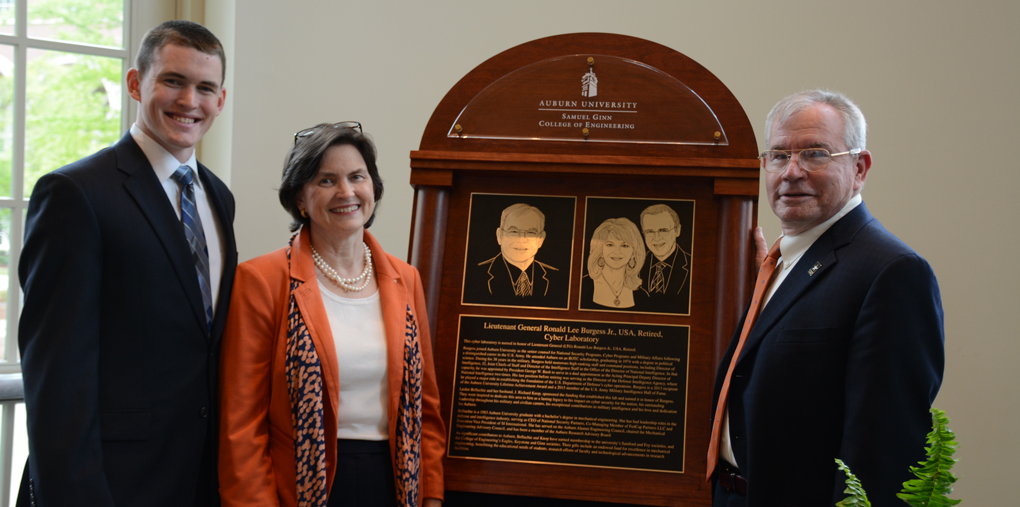 ---
On July 30, 2015, Auburn University will be hosting a by invitation only forum on industrialized additive manufacturing.
Experts will discuss the application of this advanced technology for industries ranging from aerospace to biotechnology. Industry leaders from GE Aviation, GKN, NASA, Carpenter Technology, Alabama Laser, U.S. Army Aviation and faculty from Auburn University, University of Alabama, UAH and University of Memphis will describe the role their organizations are playing in developing, implementing and utilizing new processes and computer-aided hardware and software to produce components from material and composites once considered exotic.
A keynote address will be given by Greg Morris, the General Manager of Additive Technologies for GE Aviation.
To learn more about this day-long forum and networking reception to follow, or if you are interested in attending, please email forum organizers at auees@auburn.edu.
---
While avian influenza has been confirmed in 20 states, Alabama remains free of the disease and Alabama poultry producers are doing all that they can to keep the disease at bay.
A poultry scientist with the Alabama Cooperative Extension System said poultry producers are more vigilant than ever when it comes to sanitation and other biosecurity measures.
"All our Alabama poultry growers have biosecurity measures in place," said Ken Macklin. "Biosecurity measures are the first line of defense against avian influenza and other poultry diseases."
Macklin said that more than 43 million chickens and turkeys have either died from the disease or had to be euthanized because the flock tested positive for a highly contagious form of avian influenza in the first five months of 2015. The most severely impacted states are in the upper Midwest, including Iowa, Minnesota, South Dakota and Wisconsin.
"These cases in commercial poultry operations in the upper Midwest have mostly been linked to a failure of biosecurity," said Macklin. "Growers may have thought they were following biosecurity guidelines fully, but it seems that there were lapses."
Macklin, who is also an associate professor of poultry science at Auburn University, said strong biosecurity measures take many forms.
- Isolating the birds from other animals
- Minimizing access to people and unsanitized equipment
- Keeping the area around the poultry buildings clean and uninviting to wild birds
- Sanitizing the facility between flocks
- Cleaning equipment entering and leaving the farm
- Having an all in, all out policy regarding the placement and removal of the birds
- Disposing properly of bedding material and any mortalities
Joseph Giambrone, an Auburn University professor of poultry science, called the losses to the national poultry industry staggering.
"The losses are in the hundreds of millions of dollars," said Giambrone. "We can expect a reduction of at least 10 percent in egg laying production and a similar drop in turkey production nationally."
Macklin said the potential production loss is why Alabama producers are working hard to keep their flocks free of the disease. According to Auburn University research done in 2012, poultry and egg production and processing contributed more than $15 billion to the state's economy and employed more than 86,000 people.
Giambrone, whose research focuses on viral diseases of poultry, said the disease is spread by migrating water fowl such as ducks and geese.
"This outbreak began in Canada, and water fowl spread it south along the migratory bird flyways," he said. "It was brought into the Midwest by birds using the Mississippi flyway. It has persisted so long there because of the heavy concentration of poultry producers in that region of the country."
Giambrone said ducks and geese shed the virus in fecal material.
"Infected water fowl shed the virus into ponds and lakes as well as onto the land they are grazing."
Macklin said that warmer weather may slow the disease's spread.
"The virus can survive for days, especially if it is in water. In water, the virus can survive up to 100 days with a water temperature of 63 degrees Fahrenheit. But when water temperatures reach the 80s, the virus can survive for less than a month."
He said the virus has a reduced ability to survive on land.
"On land, the virus can survive for 30 days at 40 degrees Fahrenheit and 7 days at 68 degrees Fahrenheit," said Macklin. "Once the outside temperature hits the 80s the virus breaks down in hours."
While warmer weather may halt the disease's progress in the United States, Giambrone emphasized that the disease can return next year.
"Even if we get control of the disease this year, wild water fowl in Alaska and Canada remain carriers of the disease and are a threat to bring it back to the United States when they migrate again next year."
By Maggie Lawrence
---
A dog's remarkable nose has helped mankind for ages, from the hunting of game animals to more recently sniffing out explosives and contraband.
However, the field of neuroscience knows very little about how the canine brain works, particularly when it is using the sense of smell. Auburn University researchers are shedding light on this aspect through functional MRI brain scans of awake, non-anesthetized dogs.
"We are the first group in the world to use functional MRI of awake dogs to study how their brains process odorant information," said Assistant Professor Gopikrishna "Gopi" Deshpande of the Department of Electrical and Computer Engineering in the Samuel Ginn College of Engineering.
"This lets us see their brains in action when they are smelling odors. Best of all, the dogs don't have to be anesthetized."
Auburn's College of Veterinary Medicine developed the unique awake-dog training system that Deshpande is using in his research to establish an MRI baseline test, which would determine a dog's ability to become a good detector before it goes through training.
"The dogs are not restrained in any way," said Paul Waggoner, co- director of Canine Performance Sciences in the veterinary college. "We trained them to get up on the scanner; place their head in the correct position; and then remain still while the scanning occurs. We're really the first ones to have dogs scanned in this awake fashion. Previously dogs had to be scanned while anesthetized."
Deshpande's project, "Functional Imaging for Developing Outstanding Service Dogs," is being conducted in collaboration with the iK9 company, the College of Veterinary Medicine and the Department of Psychology in the College of Liberal Arts.
Auburn and iK9 are using a $1 million grant from the Defense Advanced Research Projects Agency, or DARPA, to do the study. iK9, which has an office in the Auburn Research Park, is providing the dogs and training while Auburn researchers conduct the MRI scans at Auburn's Magnetic Resonance Imaging Research Center.
"The dogs are undergoing the awake-dog MRI brain scans before and after they are trained so we can look for baseline neural features that would predict the dogs' future detection performance," Deshpande said. "This would enable us to scan a prospective dog's brain and determine the likelihood of its success."
Forty dogs are undergoing the scans and training during the two-year project.
"After a dog gets its initial scan, we train that dog to be a detection dog," iK9 President Roland Beason said. "After four to six weeks, we scan it again. At two other time points we will again scan the dog."
During the MRI scanning, various odors are presented to the dog's nose, with the idea that researchers can determine a specific neural marker in the brain image—to determine if a dog has the makings of a detector dog.
Current methods of finding and training suitable dogs are time consuming and costly for agencies around the globe.
"If we can pinpoint a specific neural marker on the scan, this could result in tremendous financial savings for the government and private companies since they would not use training resources on unsuitable dogs," said Deshpande, who adds that cost of training a highly specialized detector dog can cost up to $30,000.
The researchers hope their findings will result in a test that can used by agencies nationwide. "Auburn is known around the world for its canine programs," Deshpande said. "We have an excellent team working on this project."

by Charles Martin
---