2016 Auburn University Research Advisory Board Advancement of Research & Scholarship Achievement Award presented to Tatarchuk
---
Font Size
At its fall meeting in October, Auburn University's Research Advisory Board presented Dr. Bruce Tatarchuk, a professor in Auburn's Department of Chemical Engineering, with the 2016 Research Advisory Board Advancement of Research and Scholarship Achievement Award. The award recognizes Tatarchuk's innovative research accomplishments spanning a 34-year career at Auburn.
Composed of more than 40 industry professionals from across the country who actively support Auburn's research efforts, the board established the award in 2014 to recognize significant research and scholarly activity that exemplifies and advances Auburn's research and scholarship mission. The recipient of the annual award receives a $25,000 grant to further his or her research.
Tatarchuk, director of Auburn's Center for Microfibrous Materials Manufacturing, was recognized for his impactful work with novel structures of matter that employ micron-diameter fibers to increase thermal and electrical conduction in kinetic processes. He holds 12 U.S. patents, as well as dozens of foreign patents, and his innovations include materials that are used in virtually all commercial aircraft operating in U.S. airspace, battery electrodes for low earth orbit satellites, electrode structures used in hybrid vehicle capacitors, and gas-to-liquid-fuel conversion processes.
"I am pleased that the Research Advisory Board has honored Dr. Tatarchuk with this prestigious award," said John Mason, Auburn's vice president for research and economic development. "He has shown throughout his career that the commercialization of high-quality scientific research can benefit society in major ways. This is a well-deserved honor for Dr. Tatarchuk," Mason added.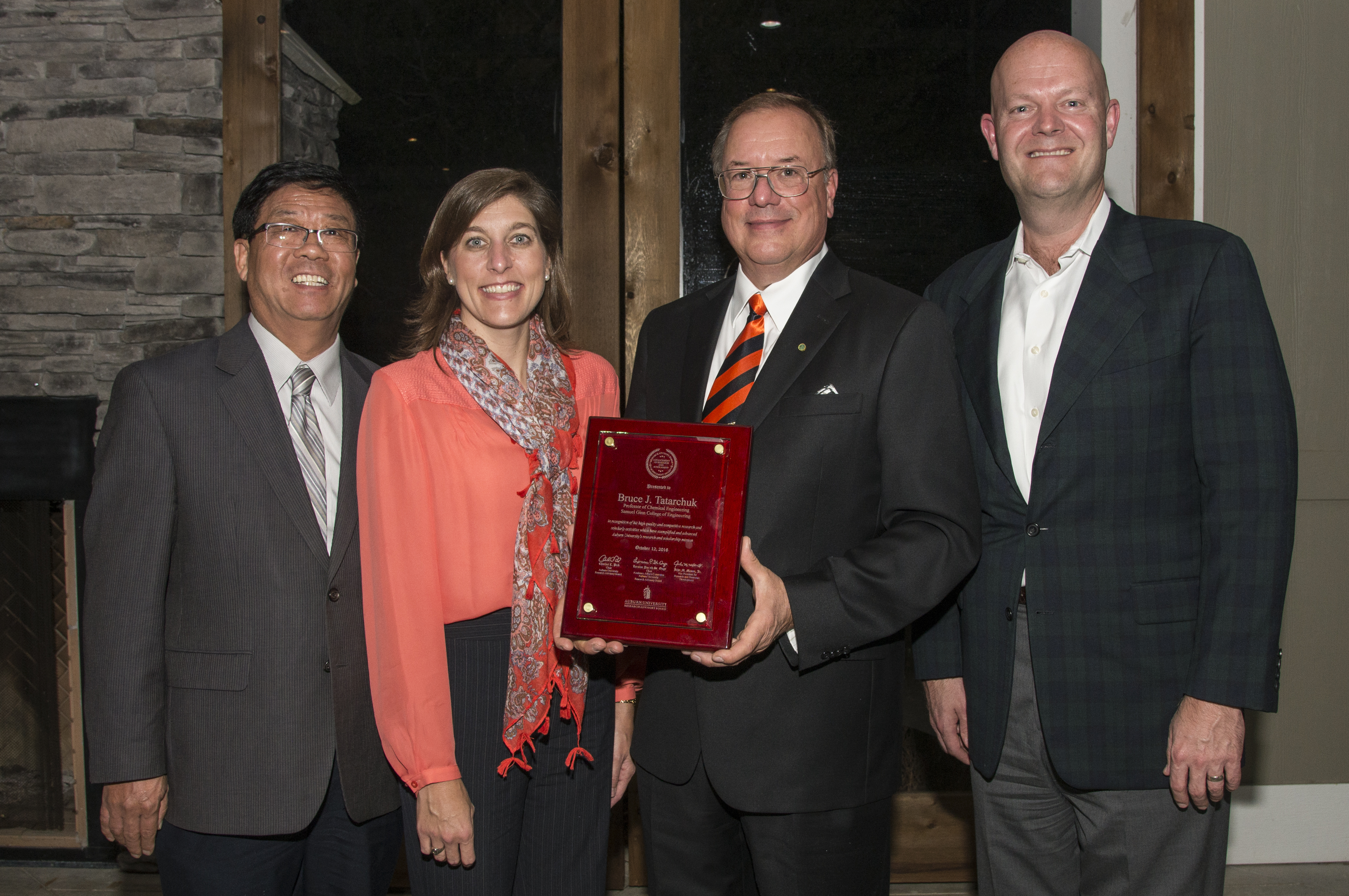 Categories: Energy & the Environment, Science, Technology, Engineering and Mathematics (STEM), Transportation
---
Back to Articles