OVPR News
---
USDA NIFA funded research leads to new knowledge in catfish breeding in low oxygen environments
2/24/2017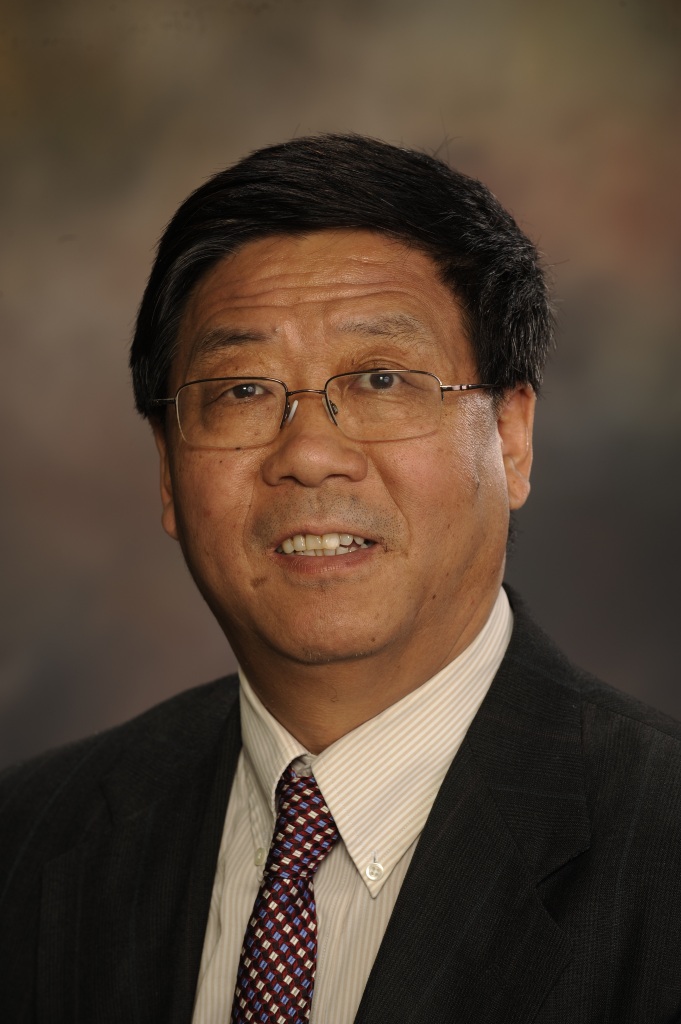 Project director, Dr. Zhangjiang (John) Liu, Associate Provost/Associate VP-Research & Professor in the School of Fisheries, Aquaculture and Aquatic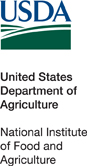 Sciences along with his research team comprised of Auburn Faculty members Rex Dunham and Eric Peatman and UAB Faculty member Degui Zhi, completed a study in August 2016 on Enhancing low-oxygen tolerance of catfish using genomics and genetics. The two year research project funded by the USDA NIFA Special Research Grants in Aquaculture Research Program produced exciting results as the project summary below reveals.
Catfish is the leading aquaculture species for US aquaculture. In recent years, however, it has encountered unprecedented challenges due to fierce international competition and various production problems. Among these, the catfish industry lose tens of millions of fish due to mortalities caused by hypoxia alone, and more importantly, hypoxic exposures cause slow growth and induce disease outbreaks that in turn cause losses of hundreds of million dollars annually. Among many things, it is widely believed that genetics research will provide the permanent solutions to the problems. In particular, application of modern genomics technologies will allow rapid and precise selection of superior brood stocks. Our long-term goal is to enhance catfish stocks with superior performance traits to support a sustainable and profitable aquaculture industry. To reach this long-term goal, in this project, we will identify closely linked markers to the major gene locus controlling low-oxygen tolerance, and validate and apply such markers for selection of channel catfish and blue catfish used for the production of hybrid catfish, providing immediate benefits to the catfish industry. A major discovery of this project was the complexity of the genetic architecture of tolerance to low dissolved oxygen. In the early stages of this work, use of only one family led us to believe that a single locus could have been responsible for tolerance to hypoxia. However, additional studies reveal the complex nature of genetics for low oxygen tolerance. This discovery changed the community thinking on how to address the low oxygen tolerance through breeding.
Publications (Click to read publications associated with this project)
Wang X, Liu S, Jiang C, Geng X, Zhou T, Li N, Bao L, Li Y, Yao J, Yang Y, Jin Y, Dunham R, Liu ZJ. 2017. Multiple across-strain and within-strain QTLs suggest highly complex genetic architecture for hypoxia tolerance in channel catfish. Molecular Genetics and Genomics 292: 63–76. DOI:10.1007/s00438-016-1256-2

Wang X, Liu S, Dunham R, Liu ZJ. 2017. Effects of strain and body weight on low-oxygen tolerance of channel catfish. Aquaculture International, in press.

Zhong X, Wang X, Zhou T, Jin Y, Tan S, Jiang C, Geng X, Li N, Shi H, Zeng Q, Yang Y, Yuan Z, Bao L, Tian C, Liu S, Li Q, Liu ZJ. 2017. Genome-wide association study reveals multiple novel QTL associated with low-oxygen tolerance in hybrid catfish. Marine Biotechnology, in press.

Jin Y, Zhou T, Liu S, Geng X, Chen A, Yao J, Jiang C, Wang X, Su B, Liu ZJ. 2016. A genome-wide association study (GWAS) of heat stress-associated SNPs in catfish. Animal Genetics, doi: 10.1111/age.12482.

Fu Q, Zeng Q, Li Y, Yang Y, Li C, Zhou T, Li N, Liu S, Yao J, Jiang C, Li D, Liu ZJ. 2017. The chemokinome superfamily in channel catfish: I. CXC subfamily and their involvement in disease defense and hypoxia responses. Fish and Shellfish Immunology 60: 380-390.

Yuan Z, Liu S, Yao J, Zeng Q, Liu ZJ. 2016. Expression of Bcl-2 genes in channel catfish after bacterial infection and hypoxia stress. Developmental and Comparative Immunology 65: 79-90.

Tian Y, Yao J, Liu S, Jiang C, Zhang J, Li Y, Liu ZJ. 2015. Identification and expression analysis of 26 oncogenes of the receptor tyrosine kinase family in channel catfish after bacterial infection and hypoxic stress. Comparative Biochemistry and Physiology Part D, Genomics and Proteomics 14:16-25.

Sun L, Liu S, Bao L, Li Y, Feng J, Liu ZJ. 2015. Claudin multigene family in channel catfish and their expression profiles in response to bacterial infection and hypoxia as revealed by meta-analysis of RNA-Seq datasets. Comparative Biochemistry and Physiology, Part D, Genomics and Proteomics 13:60-69.
For further information on Dr. Liu's research, please visit his website.
Knowledge-based industries crucial to Alabama's economic future
2/21/2017
By John M. Mason Jr., vice president for research and economic development at Auburn University and president of the Auburn Research and Technology Foundation.
The state of Alabama has welcomed and benefited from new industries over the decades and now looks forward to the knowledge-based economy of tomorrow. To maximize our potential, it's incumbent that we invest in our workforce and nurture government, business and industry partnerships, especially those in sectors building upon advanced technologies and new ideas.
For many years, state and local economic development programs relied on offering tax breaks and other incentives in a sort of arms race to see who could give the most generous package. While financial incentives have their place, our future as local communities and as a state rests on enhancing investments in three economic pillars--a trained workforce, new technologies and entrepreneurship-- as the recipe for a sustained, secure and prosperous future.
Invest in our workforce
The immense ability of our state's educational institutions to provide impactful research and a workforce able to fulfill the promise of next-generation technologies is undeniable and appealing, nationally and globally. More strategically focused partnerships among four-year universities and the Alabama Community College System will ensure we can supply high-tech companies with a talented workforce.
Technical institutes offering credentialing and certificate programs in partnership with higher education represent another avenue. For example, the Auburn Research and Technology Foundation is working with the City of Auburn, Auburn University, the Alabama Community College System and commercial partners on creating technology credentialing, training and research and development in emerging manufacturing technologies, advanced computer numeric control operations and tool and die design. The goal is an advanced workforce capable of meeting the increasing technological needs of current industries in the state and others considering locating here where industry startup training is an attractive incentive.
Bringing more industry and training to all parts of Alabama will help communities move forward. An educated, highly capable workforce will propel our efforts to attract knowledge-based industries and enhance those already in the state.
Invest in knowledge-based technology
Our nation is looking for next-generation technologies in areas like sensitive cyber security, additive manufacturing, health sciences, military defense, agriculture and bioscience systems, robotics and radio frequency identification. Knowledge-based industries in these associated fields represent the type of companies that will stay in the U.S. to better protect their respective proprietary and intellectual property.
An excellent tool for recruiting industries of the future and expanding existing ones is the Alabama Science and Technology Roadmap, developed as part of Accelerate Alabama 2.0, which updates the state's strategic economic development growth plans. It identifies science and technology capabilities at Alabama universities and research institutes and matches this expertise to targeted business sectors. This will help enhance and expand Alabama's infrastructure and resources needed to ensure the state is nationally and internationally competitive.
Auburn, like many state institutions, focuses on knowledge-based technologies. We collaborate with partners such as GE Aviation, which brought high-volume additive manufacturing to its facility in the City of Auburn, and the HudsonAlpha Institute for Biotechnology in Huntsville, working with our College of Veterinary Medicine and others to identify genes associated with cancer, cardiovascular diseases and obesity. On campus, our Samuel Ginn College of Engineering is tasked with helping protect the cyber security of our nation's infrastructure through the Charles D. McCrary Institute, founded through an Alabama Power Foundation donation in honor of its former CEO and an Auburn alumnus.
Invest in our entrepreneurs
Supporting an idea that seemed far-fetched a few years ago could lead to an industry of the future. A community will thrive with entrepreneurs and a collection of small, knowledge-based companies, each with 25 to 100 well-paying jobs.
An exemplary program is Alabama Launchpad, part of the Economic Development Partnership of Alabama, that promotes and rewards high-growth, innovative startup companies from across Alabama. The competition is for startups that need additional capital to launch their business as they compete for cash grants.
At Auburn we have created LAUNCH to help faculty bridge the gap between innovative research and the marketplace. One project that could impact the healthcare industry involves the production of antimicrobial wound dressings with the hope of reducing the occurrence of dangerous infections and enhancing wound healing. This spring, our Raymond J. Harbert College of Business will host its third annual Entrepreneur Summit March 30-31 featuring the Tiger Cage competition, similar to ABC's popular "Shark Tank" show, for student entrepreneurs.
Providing more opportunities at the state and local levels will help attract and empower startup companies.
Auburn and its partners work diligently to strategically position our community and state for growth in the knowledge-based economy of tomorrow. Our local partnership received accolades in a recent Wall Street Journal article spotlighting college towns and their economic resilience to overcome job losses from vanishing industries and overseas competition.
Collaboration on knowledge-based technologies among four-year universities, community colleges, government officials, local authorities and industry partners will usher in the next phase of economic growth and innovation in Alabama.
Auburn's Boshell Diabetes and Metabolic Diseases Program's 10th annual Research Day March 3
2/13/2017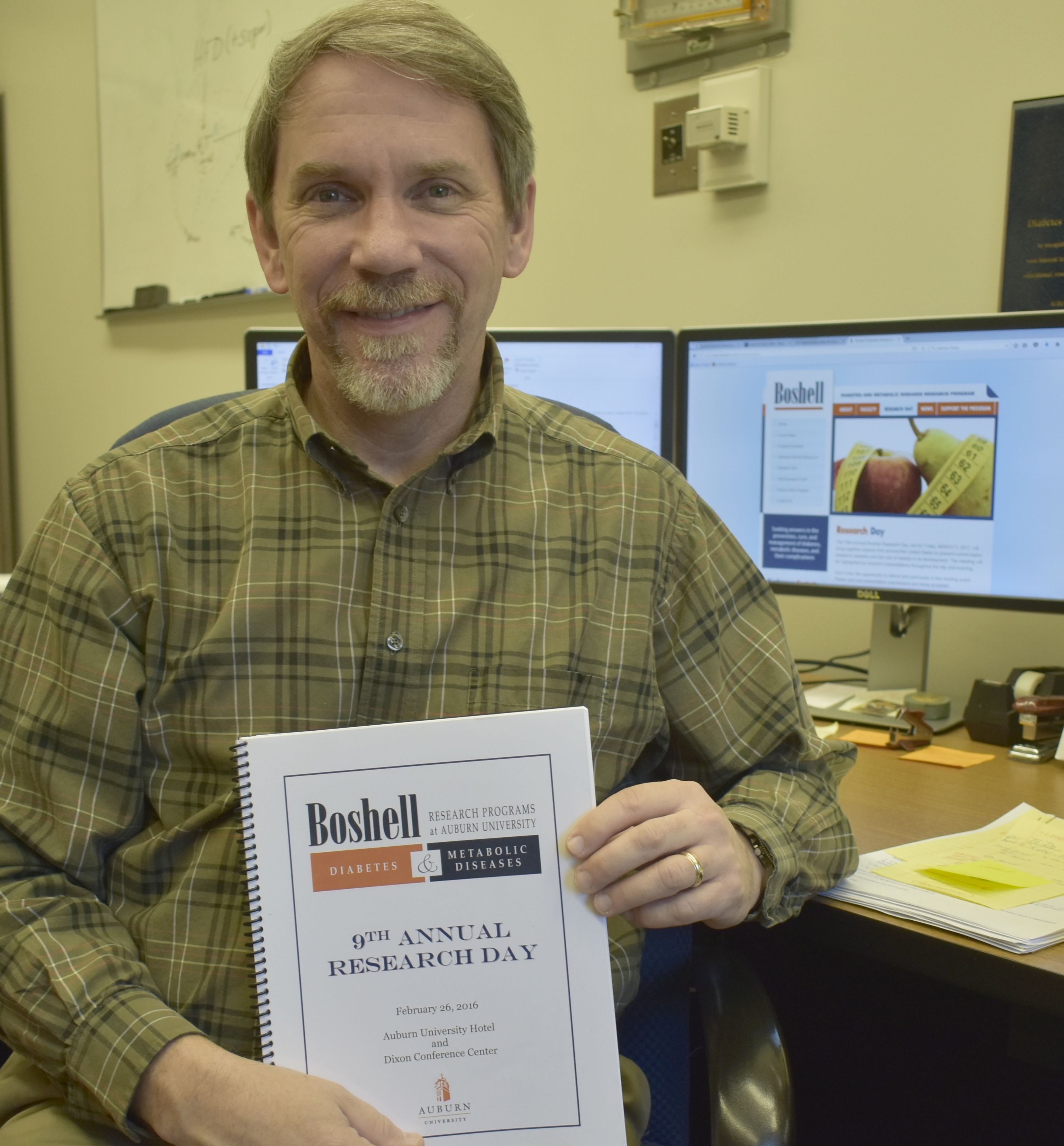 The Boshell Diabetes and Metabolic Diseases Research Program at Auburn University is holding its 10th annual Research Day March 3 at The Hotel at Auburn University and Dixon Conference Center.
The event, which has grown each year, brings together more than 175 researchers from throughout the Unites States for a day of learning and sharing information about research related to diabetes and the role of obesity in its development.
"We have three widely renowned speakers for this year's event," said organizer Dr. Robert Judd, a professor in the Department of Anatomy, Physiology and Pharmacology at the College of Veterinary Medicine. Judd also serves as chair of the Boshell program at Auburn.
The mission of the program is to enhance the opportunities for diabetes research at Auburn by facilitating cross-disciplinary scientific discussion, supporting the study of new ideas, fostering the development of investigators new to the field of diabetes and expanding the overall base of diabetes investigation at the university, Judd says. Specifically, these investigators are addressing many facets of both types 1 and 2 diabetes, with particular focus on the cardiac, neurological and metabolic aspects of the disease.
"There are more than 45 faculty members here at Auburn who are involved in some form of diabetes-related research," Judd said. "This event gives all of us an opportunity to get together for a day of learning and sharing, and also, it brings colleagues from many other research programs and universities."
This year's keynote address will be given by Dr. E. Dale Abel, chair of the Department of Internal Medicine at the University of Iowa Carver College of Medicine. Dr. Sabrina Diano, director of the Reproductive Neurosciences Group at the Yale University School of Medicine, is the plenary lecturer and Billy Mills, Olympic gold medalist, is the banquet speaker.
Registration for the Research Day is open through Feb. 24. The event is free for Boshell program members and $125 for nonmembers. Deadline for abstract submission is Feb. 6. Registration and additional information, including an event itinerary and travel and lodging information can be obtained from the Boshell Diabetes and Metabolic Diseases Research Program website, www.auburndiabetes.com.
Speaker bios:
Abel is the chair and departmental executive officer of the Department of Internal Medicine, director of the Fraternal Order of Eagles Diabetes Research Center, director of the Division of Endocrinology and Metabolism in the Department of Internal Medicine at Iowa and head of the Interdisciplinary Diabetes Clinic at Iowa River Landing, University of Iowa Hospitals and Clinics. He is a professor of medicine and biochemistry and currently holds the John B. Stokes III Chair in Diabetes Research. Prior to moving to Iowa, Abel was chief of the Division of Endocrinology, Metabolism and Diabetes and senior investigator in the program in molecular medicine at the University of Utah where he held the H.A. and Edna Benning, Presidential Endowed Chair in Diabetes and Endocrinology.
Diano is a professor in obstetrics, gynecology and reproductive sciences, as well as neuroscience and comparative medicine at Yale. She is also part of the Integrative Cell Signaling and Neurobiology of Metabolism and Interdepartmental Neuroscience Program. She graduated with honors from the University of Naples Federico II, Naples, Italy, and conducted her postdoctoral studies at Yale where she became faculty in 2000.
Mills is the only American to have ever won the Olympic gold medal in the 10,000-meter run. A Lakota Sioux raised in one of the poorest communities in America, the Pine Ridge Indian Reservation in South Dakota, Mills was orphaned as a young boy, facing prejudice and cultural discrimination most of his childhood life. It was through a running scholarship to the University of Kansas that he was able to leave the reservation.
While in college, Mills accepted a commission as an officer in the U.S. Marine Corps, which allowed him to cultivate his winning spirit and rich heritage. He began by running 30 miles a week and eventually worked up to 100 miles every week. Basic training and an excellent track and field program helped Mills qualify for the 1964 Olympics in the 10,000-meter run and the marathon. His victory in the 10,000-meter is often called one of greatest upsets in Olympic history.
BY MITCH EMMONS
2016 Auburn University Research Advisory Board Advancement of Research & Scholarship Achievement Award presented to Tatarchuk
11/21/2016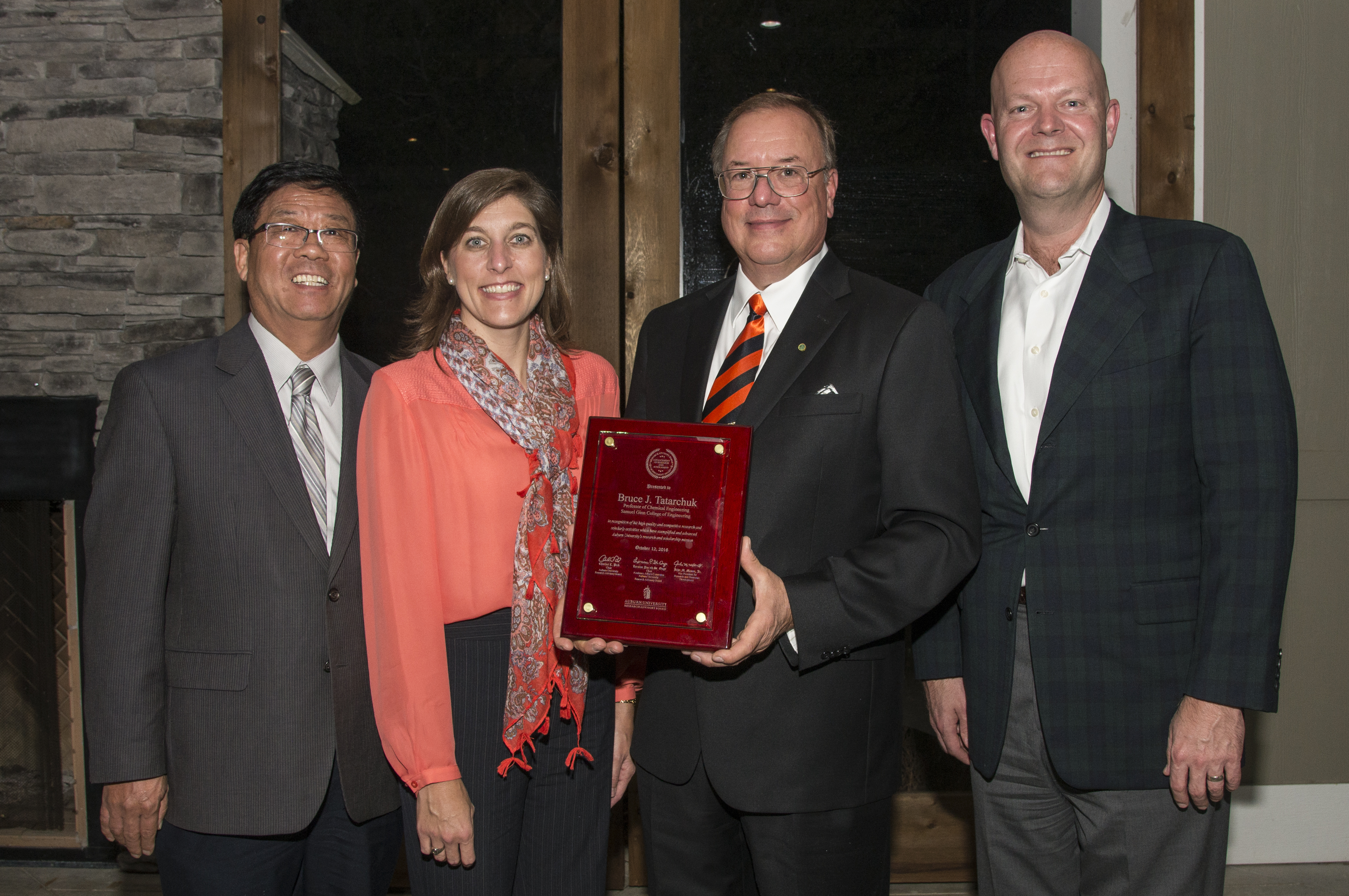 At its fall meeting in October, Auburn University's Research Advisory Board presented Dr. Bruce Tatarchuk, a professor in Auburn's Department of Chemical Engineering, with the 2016 Research Advisory Board Advancement of Research and Scholarship Achievement Award. The award recognizes Tatarchuk's innovative research accomplishments spanning a 34-year career at Auburn.
Composed of more than 40 industry professionals from across the country who actively support Auburn's research efforts, the board established the award in 2014 to recognize significant research and scholarly activity that exemplifies and advances Auburn's research and scholarship mission. The recipient of the annual award receives a $25,000 grant to further his or her research.
Tatarchuk, director of Auburn's Center for Microfibrous Materials Manufacturing, was recognized for his impactful work with novel structures of matter that employ micron-diameter fibers to increase thermal and electrical conduction in kinetic processes. He holds 12 U.S. patents, as well as dozens of foreign patents, and his innovations include materials that are used in virtually all commercial aircraft operating in U.S. airspace, battery electrodes for low earth orbit satellites, electrode structures used in hybrid vehicle capacitors, and gas-to-liquid-fuel conversion processes.
"I am pleased that the Research Advisory Board has honored Dr. Tatarchuk with this prestigious award," said John Mason, Auburn's vice president for research and economic development. "He has shown throughout his career that the commercialization of high-quality scientific research can benefit society in major ways. This is a well-deserved honor for Dr. Tatarchuk," Mason added.
SFWS Professor Lisa Samuelson Receives USDA-NIFA Partnership Award
10/28/2016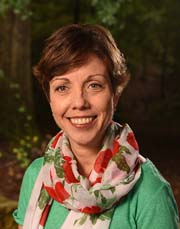 Auburn University School of Forestry and Wildlife Sciences Alumni Professor & Dwain G. Luce Professor of Forestry, Lisa Samuelson, was recently selected as part of a multi-university and agency research consortium, the Pine Integrated Network: Education, Mitigation and Adaptation Project (PINEMAP), to receive the USDA National Institute of Food and Agriculture (NIFA) Partnership Award.
The NIFA Partnership Award recognizes outstanding contributions of land-grant universities and other cooperating institutions and organizations. The PINEMAP Team has been selected to receive the NIFA Partnership Award for mission integration of research, education, or extension.
PINEMAP integrates research, extension, and education to enable southern pine landowners to manage forests to increase carbon sequestration; increase efficiency of nitrogen and other fertilizer inputs; and adapt forest management approaches to increase forest resilience and sustainability under variable climates.
PINEMAP collaborators include 10 universities (Alcorn State, Auburn, Georgia, Mississippi State, North Carolina A&T, North Carolina State, Oklahoma State, Texas A&M, Virginia State and Virginia Tech), eight forest-science research cooperatives (or "co-ops"), and the U.S. Forest Service.
The University of Florida-based consortium, established in 2011, includes 59 principal investigators, 27 research and technical staff, 10 postdoctoral associates and 64 graduate students. Samuelson serves on the team's executive committee.
PINEMAP is recognized for its work to assess the impacts of climate change to the planted pine industry, one of the most economically and environmentally important crops in the Southeastern U.S., with 20 million acres under cultivation.
The team was recognized at the annual NIFA Day of Appreciation on October 6, 2016, at the NIFA awards ceremony in Washington, D.C.
For more information about PINEMAP, visit http://pinemap.org/
by JAMIE ANDERSON
Auburn University featured in IEP Case Study Library
10/25/2016
At the beginning of July, the Innovation and Economic Prosperity Universities Program, part of the Association of Public and Land-Grant Universities, created an IEP Case Study Library that allows interested parties to learn about and from designee economic development projects provided in awards submissions. As both a designee and an award winner in the "Place" category, Auburn University's case studies are currently featured there. Case studies include information on the Rural Studio, the National Poultry Technology Center, and the Off-Bottom Oyster Farming efforts at the Auburn University Shellfish Lab. To learn more, visit the IEP Case Study Library.
Auburn researchers compare heat produced by large and small urban areas
8/15/2016
Scientists have long understood the effect large urban areas like New York City or Atlanta have on temperature – these mega cities are warmer than nearby rural locations due to increased energy usage, the enormous presence of heat-absorbing impervious surfaces like concrete, steel and asphalt, and dwindling green spaces. Scientists refer to these heat-producing urban centers as "urban heat islands." What is less understood is whether smaller urban areas create the same urban heat island effect.
In an effort to shed light on the heat-causing potential of small to mid-sized cities, Chandana Mitra, assistant professor in Auburn University's Department of Geosciences, recently completed a study on whether the Auburn-Opelika and Birmingham areas create enough excess heat to be considered urban heat islands.
"In 2008 we crossed the line between urban and rural, and we now have more people living in urban areas than rural areas," said Mitra. "Urbanization is happening rapidly; it's a global phenomenon. The United Nations forecasts that over 70 percent of the world's population will be living in urban areas by 2050, which is why it is imperative we gather information on how urban heat islands affect local climate change and how we can lessen human discomfort."
Mitra and Andy Hug, a 2014 geography master's graduate and geographic information system specialist for the Georgia-Alabama Land Trust, used 40 iButtons–highly accurate, small digital thermometers that store data–to measure temperature differences in rural and urban locations throughout Birmingham, Opelika and Auburn. They placed 20 iButtons in downtown Birmingham and surrounding rural areas and 20 iButtons in the Auburn-Opelika area including Tiger Town, The Hotel at Auburn University and Dixon Conference Center, Samford Park and various rural locations.
Temperatures were gauged from March 1 to August 31, 2014, and data was then analyzed. They discovered in the Auburn-Opelika area an average 4.39 degree Fahrenheit heat intensity difference between urban and rural areas during the day. Birmingham had an average 3.84 degree Fahrenheit daytime heat intensity difference.
"The reason Birmingham's heat intensity difference was smaller is due to the height/width ratio of the buildings in the Auburn-Opelika area versus Birmingham," explained Mitra. "Downtown Birmingham buildings are taller and the gap between buildings is less, which means there is more shade. In the Auburn-Opelika area there are not many tall buildings and there is a larger space between buildings, which means there is less shade. As a result, during the day the difference in average temperature between rural and urban areas is greater in Auburn-Opelika than it is in Birmingham.
"However, at night the reverse happens. The temperature difference between the urban and rural areas is less in the Auburn-Opelika area because the tall buildings and increased impervious surfaces in downtown Birmingham absorb more heat which is released at night."
Mitra also looked at heat intensity differences during two heat waves.
"There were two high heat spells during our study that occurred continuously for three days. One was from Aug. 6-8 and the other was Aug. 21-23. During these timeframes, the average daytime temperature difference between urban and rural areas in Birmingham was about 11 degrees Fahrenheit. At night it was about 9 degrees Fahrenheit. The Auburn-Opelika average daytime temperature difference between rural and urban areas was 18.92 degrees Fahrenheit, and the nighttime difference was about 7 degrees Fahrenheit."
Mitra notes these numbers are significant because they could spell danger for the most vulnerable members of society, including the elderly, children and those who work outdoors.
"Those living and working in areas that are nearly 10 or more degrees hotter than the high temperature for the day are at a higher risk for emergency health situations," said Mitra. "We can mitigate the effects of urban heat islands by promoting more green space, incorporating verdant rooftops or white rooftops. We can use less energy by adopting solar panels and rainwater catching techniques. All of this contributes to a much cooler, sustainable community and a resilient one, too."
Mitra is working with geography master's student Austin Bush to expand on the results of the urban heat island project. Bush assisted as an undergraduate student at Auburn with the initial study, and he conducted an independent research project in summer 2015 which further verified the results gathered by Mitra and Hug. Now, for his master's thesis project, Bush is developing urban sustainability maps for the cities of Auburn and Opelika. An urban sustainability map provides multiple layers of information including topography, average precipitation, average temperature, where extreme weather most frequently occurs and socioeconomic data such as where people live according to age and average economic status.
Bush will work with Mitra to gather data by utilizing Geographic Information System, or GIS, technology, as well as T-LiDAR equipment. A T-LiDAR is a tripod-mounted laser scanner, also known as terrestrial light detection and ranging, that sends out a laser that scans anything within range and produces a three-dimensional replica.
"We will also evaluate which rooftops have the greatest potential for harvesting rainwater and which locations would benefit from using solar panels, and we will evaluate the cost versus savings for both," said Bush. "The maps will show us where people are most vulnerable, which part of the city is most comfortable, and can serve to inform future planning decisions. The ultimate goal is for a person to simply type in their address on a website and receive information about and suggestions for their location."
For more information on Mitra, visit her website at www.auburn.edu/cosam/mitra.
Auburn University researcher wins National Science Foundation award for technological innovation
8/1/2016
Auburn University mechanical engineering professor Pradeep Lall has received a top National Science Foundation award for his work as director of Auburn's Center for Advanced Vehicle and Extreme Environment Electronics, or CAVE3. His research includes developing methods for protecting electronics in harsh environments.
Lall, the John and Anne MacFarlane Endowed Professor in Auburn's Department of Mechanical Engineering, was recently awarded the 2016 Alexander Schwarzkopf Prize for Technological Innovation from the National Science Foundation's Industry/University Cooperative Research Centers program.
"This award is reaffirmation of Dr. Lall's national reputation and recognition of his seminal contributions to the field of mechanical engineering," said Christopher Roberts, dean of the Samuel Ginn College of Engineering. "His work has positioned Auburn Engineering to be a leader in harsh environment electronics research as we address the challenges in this exciting field."
Lall's research focuses on the development of methods for assuring survivability of electronics to high shock forces, vibration and extreme temperatures. He is best known for his research in the areas of reliability and prognostics for electronic systems operating in harsh environments such as:
Combined exposure to temperature and vibration under the hood of an automobile for electronics mounted on-engine or on-transmission;
Extreme cold or extreme hot environmental temperatures for prolonged periods of time experienced in military and defense applications;
High g-forces experienced by electronics inside missiles;
Corrosive attack of salt fog for electronics operating on ships at sea.
"Electronic systems have taken an increasingly important role in automotive design and operation," Lall said. "Traditional automotive electronics at one time consisted of climate control and entertainment systems. Roll the clock forward to the present day and automotive electronics have expanded to include driving assists such as antilock braking systems, traction control systems, adaptive cruise control, lane departure warning systems and more. Failure of one of these systems is no longer an inconvenience; it may be critical to the safe operation of the vehicle."
Founded in 1999 as the Center for Advanced Vehicle Electronics, CAVE3 has over the years expanded its expertise to include extreme environment electronics. Lall has been the center's director since 2008, following his appointment as associate director in 2004. Lall also directs Auburn's Harsh Environments Node of the NextFlex Manufacturing Institute, part of a national manufacturing effort on harsh environment electronics led by the U.S. Department of Defense.
CAVE3 partners with industry, government and academic agencies to address major technological challenges through precompetitive research on automotive and harsh environment electronics. This arrangement gives the center an opportunity to address the challenges before the technologies become commercialized.
Lall joined the Auburn faculty in 2002 after a distinguished industry career at Motorola, where he worked on the development and manufacture of wireless products such as cellphones and two-way radios.
"Dr. Lall's recognition with the Alex Schwarzkopf Prize is evidence of the societal and transformational impact that Auburn University is making on automotive and harsh environment technologies in everyday life," said John Mason, Auburn's vice president for research and economic development.
The National Science Foundation's cooperative research centers program was established in 1973 by Schwarzkopf to develop long-term research partnerships among industry, academe and government in areas of mutual interest. The Alexander Schwarzkopf Prize for Technological Innovation has been presented annually since 2003 to an individual or team at a member institution whose research makes an exemplary contribution to technology innovation. More than 100 universities and nearly a thousand researchers are members.
By: Chris Anthony
Auburn and Extension researchers: Craft breweries seeking Alabama-grown grain
7/25/2016
Small towns across the country are growing hubs for craft brewers selling what some are calling "liquid art." Auburn University and Alabama Cooperative Extension System researchers are partnering with farmers to provide craft brewers with the essentials for making an excellent brew, and barreling toward an online brewery program.
Alabama Extension Plant Pathologist Austin Hagan and his colleagues are collaborating with counterparts at other land-grant universities to provide sound information to farmers looking to grow hops and barley for brewing.
"Barley is a high maintenance crop," Hagan said. "It will take intensive management to see high yields, but brewing barley prices may be worth it to the producer."
Economics of growing barley for brewing
Preston Prewett, a broker for barley growers and buyers with Old South Malt House, said while feed barley is sold between $3 and $4 per bushel, barley for brewing is sold for as little as $9 per bushel and as much as $22 per bushel.
Unlike wheat and oats, barley requires more inputs and strategic management. Barley is susceptible to many pests and diseases that also affect wheat, oats and rye. Normal management practices for grain crops will be necessary, as well as additional pesticide or insecticide applications as needed.
Input levels may be higher for barley, but the end result of a healthy crop and good yield may mean the difference in good prices and great prices.
"Trials conducted throughout the state, in addition to information from states with more experience growing barley for brewing will allow producers to set realistic expectations for their barley crops," Hagan said.
Hops in Alabama
The majority of hops are produced in the Pacific Northwest, but Kassie Conner, a plant pathologist with the Alabama Cooperative Extension System, said hops can be grown in Alabama.
In 2009, there were only four states that grew hops. The most recent studies show Alabama ranking 24th in states growing hops for commercial use.
"Hops will grow in Alabama," Conner said. "Hops are long-lived perennials [10-15 years] that need long photo periods to produce cones."
Commercial hops plants are female plants. Aromatic and bittering qualities added to the brewing process make hop varieties desirable for different types of beer. Conner found the Cascade, Centennial, Chinook, Nugget and Columbus varieties grow well in the state. The Cascade variety has shown favorable growth in warmer climates.
Auburn University Brewing Science Program
While Alabama farmers are considering hops and barley for brewing, Julie Howe, associate professor in the Auburn University Department of Crop, Soil and Environmental Sciences, is partnering with university and industry partners to develop an online program for individuals seeking a graduate certification in brewing science.
Howe said there is widespread demand for certification, and Auburn University is working to fulfill that need. The program is designed for online completion, but the practicum can be completed where students are located.
"There is a growing interest in craft brewing," Howe said. "If Alabama farmers consider niche varieties, not at the forefront of the market, there is a strong possibility of finding interested buyers."
Going forward, the goal is to develop a bachelor's and master's program that will work closely with breweries in the state and allow candidates for the degrees an opportunity for hands-on experience while completing the certification in brewing science and operations.
For more information, visit the Alabama Cooperative Extension System website at www.aces.edu or contact a local Extension agent at www.aces.edu/directory.
By: Katie Nichols
LAUNCH awards help Auburn faculty move research into the marketplace
7/11/2016
Experts at Auburn University are working together to transform their best ideas into products and services that impact the economy of the state and region. Auburn's Office of the Vice President for Research and Economic Development recently recognized three faculty members' efforts by awarding them funding from LAUNCH: The Fund for Research and Innovation at Auburn University.
The recipients are Mark Liles, associate professor in the Department of Biological Sciences, David Worley, professor emeritus from the Department of Chemistry and Biochemistry, and Robert Dean, assistant professor in the Department of Electrical and Computer Engineering. Each will receive a cash stipend toward the commercialization of his research.
LAUNCH is an endowed fund and associated programming conceived by the Auburn University Research Advisory Board as a mechanism to bridge the gap between innovative research and the marketplace. With the support of Vice President for Research and Economic Development John Mason, the fund was created in spring 2015. The goal is to establish an endowment of $10 million that will generate approximately $400,000 annually for research project grants. Until the endowment is fully funded, the Office of the Vice President for Research and Economic Development will provide the resources necessary to make the awards.
"We believe that LAUNCH is absolutely crucial for moving research into the marketplace and for developing our regional economy to its full potential," Mason said. "That's why we're supporting LAUNCH grants through our office until the endowment is fully funded."
The awards process began in the spring when faculty interested in commercializing university research submitted proposals to a LAUNCH evaluation panel, which narrowed the submissions down to five. Those finalists made presentations to the panel at The Hotel at Auburn University and Dixon Conference Center on April 22 as part of Auburn's Entrepreneurship Summit.
"Auburn researchers like these have both the will and the talent to provide real solutions for the challenges in today's market," Mason said. "Activities like LAUNCH, which fosters these experts, reflect Auburn's land-grant tradition and the university's commitment to fuel economic growth with science-based innovation."
Liles has developed new, improved probiotic strains that can inhibit the growth of methicillin-resistant Staphylococcus aureus, or MRSA, which can cause potentially deadly infections in humans and is also a problem in livestock. Together with Peter Panizzi, assistant professor in Auburn's Harrison School of Pharmacy, he will be evaluating efficacy of these probiotics in a mouse model of disease. The future applications of this technology are in preventing and treating bovine mastitis, which is a significant problem for the U.S. dairy industry, and in preventing skin infections in humans.
"The research funded by LAUNCH has already resulted in the identification of probiotic variants that produce more of the antibiotic that kills MRSA," Liles said. "Later in this project, we will identify the mode of action for this antibiotic that will facilitate FDA regulatory approval. Together with corporate partners, our plan is to conduct the safety and efficacy studies that will be needed for this approval and for commercial development."
Worley's project involves the production of antimicrobial wound dressings with the hope of reducing the occurrence of dangerous infections and enhancing wound healing. "The LAUNCH funds will be used to demonstrate the capabilities of the new antimicrobial wound dressings so as to enhance opportunities of licensing the technology to companies producing wound dressings," Worley said. "The new wound dressings will be less expensive and more effective than those currently being marketed."
Dean, working with colleagues in the College of Agriculture, has developed a moisture sensor for large hay bales with an eye toward preventing the combustion that happens when material at the center of the bales begins to break down and simultaneously heat up.
As LAUNCH award recipients, these researchers will now have the opportunity to meet with experts in entrepreneurship from Auburn's Raymond J. Harbert College of Business and with the members of the Innovation Advancement and Commercialization Office to develop the plans and assemble the resources necessary to translate scientific achievement into commercial success. Teams of MBA students will be assigned to the projects to carry out market research, providing opportunities for real-world learning experience.
Researchers may also be partnered with Auburn alumni and friends with extensive experience in industries related to the projects.
To learn more, visit: https://cws.auburn.edu/OVPR/pm/tt/launch

By Leslie Parsons