AU awarded $1.21 million by Department of Energy to develop nuclear energy technology
---
Font Size
The U.S. Department of Energy recently awarded Auburn University a combined $1.21 million to develop advanced manufacturing technology for next-generation reactor designs and expand the university's existing nuclear research infrastructure. The two awards are among the DOE's $65 million research investment to domestic universities and national laboratories for 93 advanced nuclear technology projects across 28 states.
"In the United States, nuclear power represents approximately 20% of the electricity consumed without greenhouse gas emission," said Xiaoyuan Lou, principal investigator of both awards and associate professor of materials engineering. "Innovative manufacturing technologies and advanced materials are both crucial to the future economic outlook of nuclear power and the development of next-generation reactor designs such as small modular reactor (SMR) and GEN IV advanced reactors."
Through the first award of $1 million funded by the DOE's Nuclear Energy Enabling Technologies (NEET) program, Auburn will lead a joint university-industry team to develop and demonstrate the powder metallurgy-hot isostatic pressing (PM-HIP) cladding and joining strategies to manufacture dissimilar metal pressure retaining components.
Nuclear reactors and many other energy infrastructures are formed by large-size and thick-section metal structures.
The traditional approach to manufacture these structures often involves multiple lengthy and costly fabrication steps and requires vastly different expertise, resulting in high manufacturing cost and delayed deployment schedule. The performance demands and compactness of future reactor designs require the complex construction of dissimilar metal structures, which further increase the manufacturing complexity and cost. PM-HIP can be an alternative solution to handle the design complexity, reduce the manufacturing cost and time, and eliminate the burden of in-service inspection.
"Tens of millions of dollars have been invested by government and industry to mature PM-HIP for manufacturing nuclear reactor structures," Lou said. "With these efforts, PM-HIP was recently approved by ASME Boiler and Pressure Vessel Code. By working with key nuclear technology providers, we will demonstrate PM-HIP can produce nuclear-grade multi-material reactor components with one shot."
The second infrastructure award of $210,000 supports Lou to enhance the advanced mechanical testing capabilities at Auburn University. Bart Prorok, interim program chair for materials engineering, is the co-PI on the project.
Lou said the new equipment acquisitions would boost the Samuel Ginn College of Engineering's nuclear research and training opportunities and expand the existing nuclear research programs.
"Nuclear power not only ensures reliable and clean electricity for the American people but also supplies propulsion energy to Navy operation and NASA's space exploration," Lou said. "These awards provide us opportunities to work closely with the major nuclear technology providers at the forefront of technological innovation."
BY VIRGINIA SPEIRS
Media Contact: Jeremy Henderson, jdh0123@auburn.edu, 334-844-3591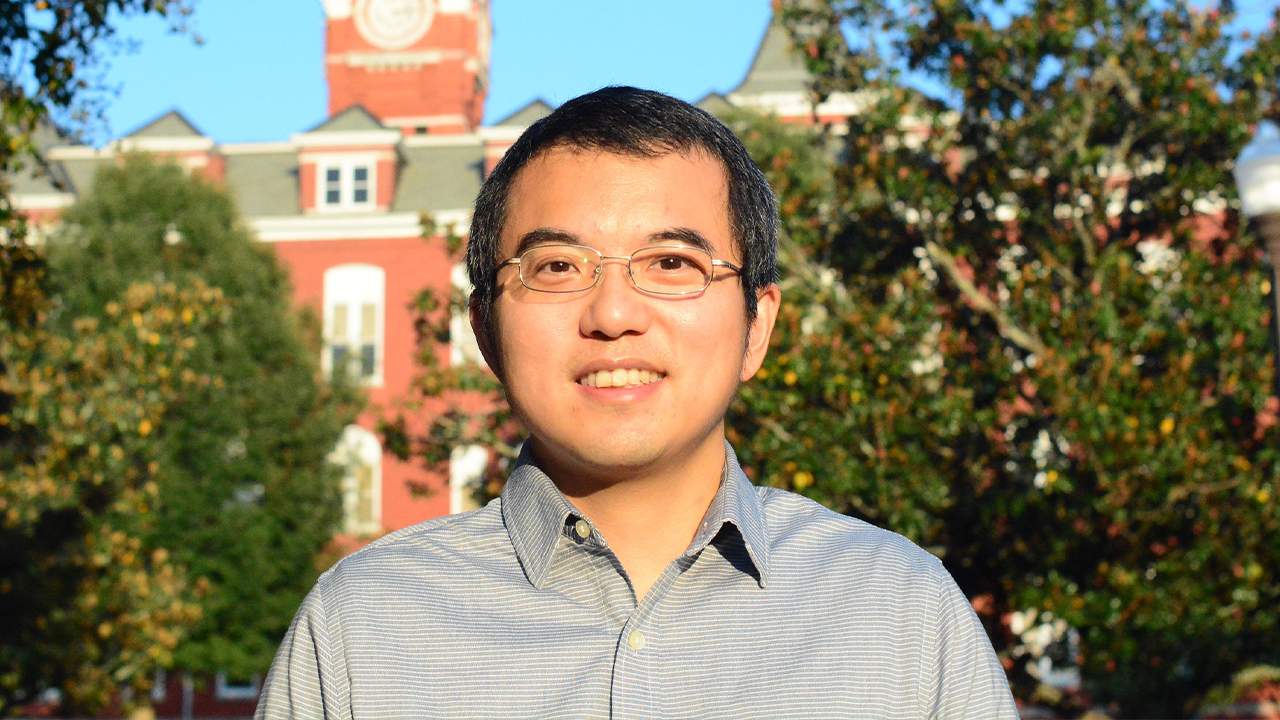 Xiaoyuan Lou
Categories: Energy & the Environment, Engineering
---
Back to Articles