Auburn University civil engineering assistant professor earns major NSF Award
---
Font Size
An assistant professor in the Auburn University Department of Civil Engineering has been recognized with a National Science Foundation (NSF) Major Research Instrumentation Award worth more than $865,000.
Lauren Beckingham, who was also awarded an NSF Faculty Early CAREER Development Award in 2019, will serve as the principal investigator on the project, with the award supporting the acquisition of an X-ray Computed Nanotomography (nanoCT) system equipped with in-situ mechanical and thermal material testing that enables fundamental research in biological, geological and engineered materials.
This project will advance critical research in additive manufacturing, biomedical engineering, earth and environmental systems, energy and smart materials and sustainable, resilient infrastructure materials.
"In the few short years she has been at Auburn, Lauren has proven herself to be an incredible asset to our faculty, with her work being recognized by the NSF and other prestigious organizations," said Steve Taylor, associate dean for research in the Samuel Ginn College of Engineering. "This award further highlights the success of our faculty and the research being conducted here at Auburn."
Co-principal investigators on the project include Maria Auad, the W. Allen and Martha Reed Professor of chemical engineering and director of the Center for Polymer and Advanced Composites; Allan David, the John W. Brown Associate Professor of chemical engineering; Nima Shamsaei, the Philpott-WestPoint Stevens Distinguished Associate Professor and director of the National Center for Additive Manufacturing Excellence; and Marta Miletić, assistant professor of civil engineering.
This award will provide new research, outreach, teaching and training opportunities to students, faculty and staff at Auburn University and regional institutions.
Funds will allow high-imaging resolutions and in-situ testing capabilities that will be leveraged to enhance understanding of porosity formation and the integrity of additively manufactured parts, materials for biomedical applications and design of novel nanoparticle-based drug therapies, hydro-chemical-mechanical processes in natural and engineered geomaterials, structure-property relationships and design of energy and smart polymeric materials.
In addition, the project will enrich education through integration into undergraduate and graduate courses and will encourage underrepresented students to pursue STEM fields through inclusion in outreach activities including Auburn University's Women in Engineering camps and the Engineering Academic Excellence Program.
BY DREW DAWS
Media Contact: Austin Phillips, austinp@auburn.edu, 334-844-2444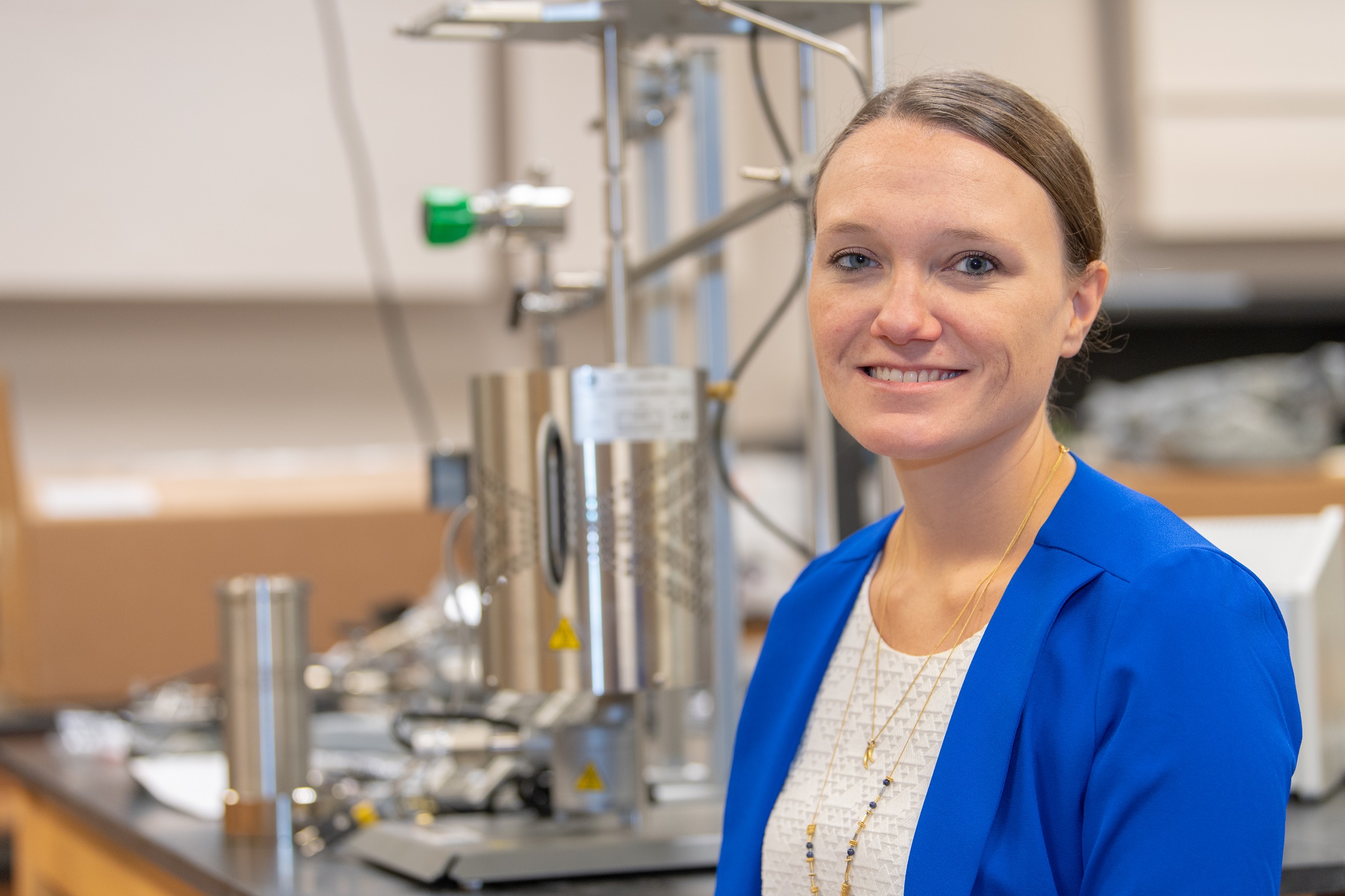 Lauren Beckingham
Categories: Energy & the Environment, Engineering
---
Back to Articles