Professor emeritus publishes book on sociology of mental health
---
Font Size
A new book by L. Allen Furr, professor emeritus of sociology, explores sociology's key contributions to the understanding of mental health, providing a counterpoint to the medical approach to the subject.
The Sociology of Mental Health and Illness, published by Sage Publishing in June 2022, uses both micro and macro-level theories to understand the social aspects of mental health and illness. The book shows the subjective nature of mental illness and systems of diagnosis and treatment. It also emphasizes how social conditions and relationships create life pathways toward mental health and psychological struggles and uses the concept of "patient career" to describe how individuals interact with mental health professionals. In addition, the text explores the connections between mental health and social problems such as terrorism, substance abuse, criminal violence, suicide and domestic violence.
Furr's research focuses on the sociology of health, with a particular interest in mental health. Much of his work has investigated the psychosocial dynamics of facial disfigurement. He was part of the University of Louisville's research team that pioneered facial transplantation. His work can be found in journals in psychiatry, medicine, nursing, social work, as well as sociology. Furr was awarded a Fulbright Scholarship to teach at Punjabi University in Patiala, India, and is currently on the Fulbright Specialist Roster.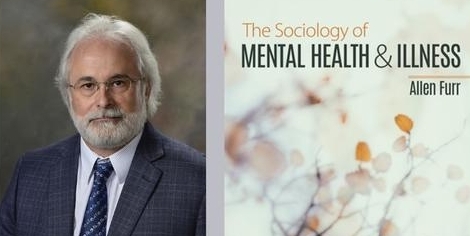 Allen Furr
Categories: Health Sciences
---
Back to Articles