Auburn ranked by National Academy of Inventors among Top 100 U.S. universities granted utility patents
---
Font Size
Auburn University has been ranked among the Top 100 U.S. Universities Granted Utility Patents in 2022, a list published recently by the National Academy of Inventors (NAI). The NAI is a member organization of U.S. and international universities and governmental and non-profit research institutes, with more than 4,000 individual inventor members and Fellows spanning more than 250 institutions worldwide.

With 12 new patents issued in 2022, Auburn was tied for 97th place on the list, created to highlight and celebrate American innovation and to recognize those universities that play a large role in advancing the innovation ecosystem within the U.S. and beyond. The NAI was founded in 2010 to recognize and encourage inventors with patents issued from the United States Patent and Trademark Office, enhance the visibility of academic technology and innovation, encourage the disclosure of intellectual property (IP), educate and mentor innovative students and translate the inventions of its members to benefit society.

"As a U.S.-based national academy, it is important to us not only to showcase innovation happening on the broader world stage, but here at home as well. Invention has been part of the American experience since the country's inception, with intellectual property being protected in the constitution," said Jamie Renee, executive director of NAI. "Innovation has always been at the heart of U.S. culture, and the Top 100 U.S. Universities list allows us to recognize and celebrate the commitment these universities have to the American tradition of invention and protection of IP."

In addition to its inclusion on the Top 100 U.S. Universities list, Auburn has seen seven of its faculty members named as NAI fellows and one as an NAI senior member. The prestigious NAI fellows program honors academicians "who have demonstrated a spirit of innovation in creating or facilitating outstanding inventions that have made a tangible impact on quality of life, economic development and the welfare of society." Current and emeritus Auburn faculty members who have previously been recognized as NAI fellows include Fa Foster Dai, J. David Irwin, Joseph W. Kloepper, John Weete, S.D. "Dave" Worley, Bruce Tatarchuk and the late Vitaly Vodyanoy.

Jin Wang, the first Auburn faculty member to be named a senior member, is the Walt and Virginia Woltosz Professor in Auburn's Samuel Ginn College of Engineering. Wang's research innovations center around effectively converting waste into value-added products. In particular, she focuses on using a novel microbial coculture to convert agriculture waste-derived biogas into bioplastic feedstock. This method has shown great potential to reduce greenhouse gas emissions and water and land pollution. NAI senior members are active faculty, scientists and administrators from member institutions who have demonstrated remarkable innovation-producing technologies that have had, or aspire to have, real impact on the welfare of society.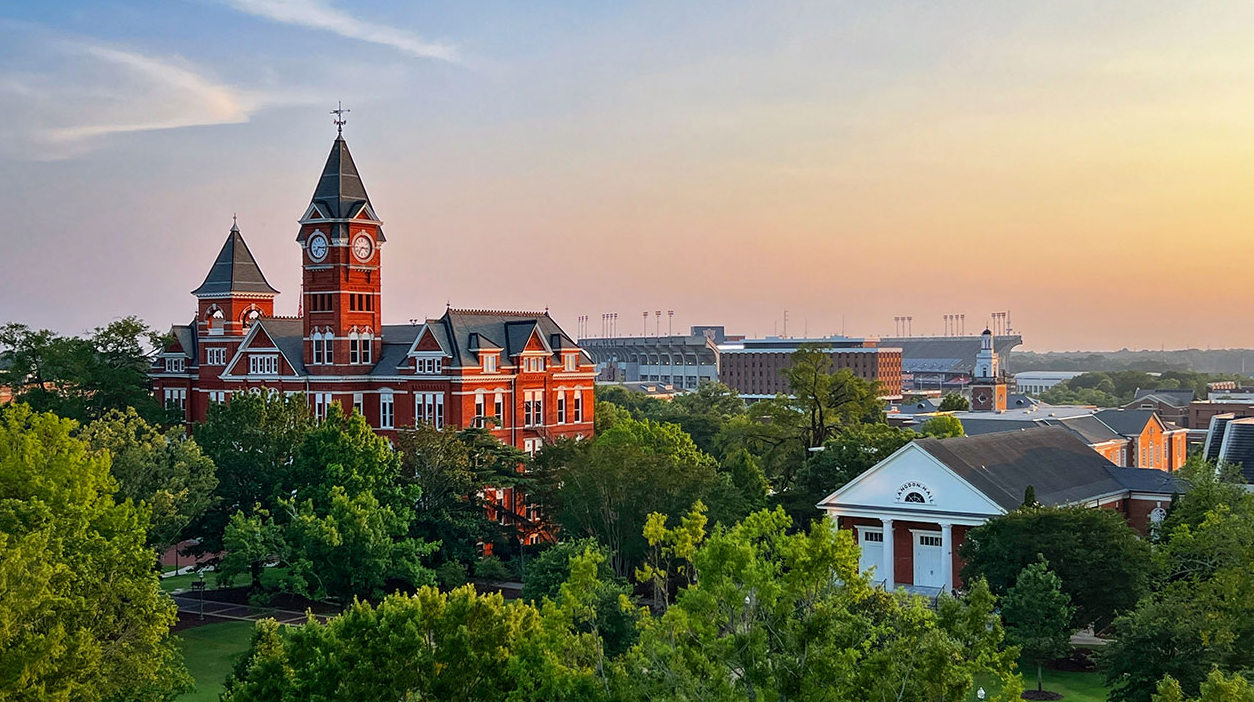 Categories: Auburn In the News
---
Back to Articles