Auburn researcher receives nearly $12.5 million to expand relationship education in state
---
Font Size
An Auburn University human sciences researcher has been awarded nearly $12.5 million to offer and study relationship education in Alabama.
The U.S. Department of Health and Human Services' Administration for Families and Children division will award the funding over five years for two studies led by Francesca Adler-Baeder, the AU Alumni Professor in the Department of Human Development and Family Science in Auburn's College of Human Sciences and principal investigator.
Both projects fall under the work of the Alabama Healthy Marriage and Relationship Education Initiative, or AHMREI, at Auburn. The initiative was established in 2002 to address Alabama's persistent history of marital and family instability.
"Dr. Adler-Baeder's stellar track record of ongoing funding for this initiative demonstrates the importance of this work for the people of Alabama," said James Weyhenmeyer, vice president for research and economic development at Auburn. "Her translational scholarship is an outstanding example of Auburn's work to solve real-world problems and improve the quality of life for all."
"AHMREI has one of the longest histories of continuous external research funding support in Auburn's history and has had a significant economic impact on the state of Alabama," added Susan Hubbard, dean of the College of Human Sciences. "This work has also helped advance Auburn students' outreach and research learning experiences in a real-world setting.
"Resources have been shared with community agency partners throughout Alabama, and jobs have been created at Auburn and in high-need communities around the state. Undergraduate and graduate students have been involved in every aspect of the AHMREI work, launching them toward future opportunities in community engagement and translational science."
One of the projects made possible by this latest grant will be a randomized trial on the comparative effectiveness of different models of delivery for couples' education. The work will involve five community agency partners in Sylacauga, Birmingham, Tuscaloosa, Montgomery and Gadsden. Fellow department faculty Assistant Professor Elif Dede Yildirim, Associate Professor Mallory Lucier-Greer and Assistant Research Professor Julianne McGill will assist Adler-Baeder with this work.
The other project will test the comparative effectiveness of different delivery models of youth relationship education in high schools. The work will involve seven community agency partners in Montgomery, Chambers, Talladega, Etowah, Elmore, Escambia and Tuscaloosa counties. A consortium of universities, connecting Auburn, Auburn University at Montgomery, Alabama State University and Tuskegee University, will identify undergraduate service learning students at each institution to be trained together, present the youth relationship education program in high schools in surrounding areas and learn methods of applied research and translational science.
Vanessa Finnegan with AHMREI and Charles Jackson, director of Emerge Community Solutions in Montgomery, are assisting Adler-Baeder with this work.
Since its inception, AHMREI, a translational science research project, has received more than $45 million in competitive grants to study and support relational health throughout Alabama. By offering free relationship classes and providing access to educational resources, the initiative has had much success in reaching historically underserved populations in the state, particularly minority families and low-income families, as well as a broad segment of couples, including premarital, cohabitating, same sex and remarried. The other long-standing focus has been offering classes and resources to youth in high schools in many parts of Alabama.
AHMREI has grown from state-funded pilot projects to the current large-scale, coordinated, comprehensive community-centered effort that includes partnerships with the Alabama Cooperative Extension System, the Alabama Network of Family Resource Centers and a consortium of Alabama universities.
"These new engaged research projects will allow us to build on our previous efforts, particularly our most recent randomized control trial of the effectiveness of the programs for couples," said Adler-Baeder. "Our documentation of long-term program effects for couples in their use of positive relationship skills, their overall relationship quality and their individual mental health lead to these proposals to test varying methods of delivery for couples and youth that may further enhance their effectiveness."
BY AMY WEAVER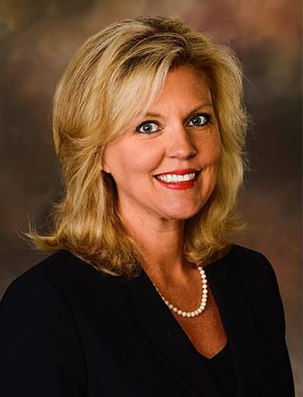 Francesca Adler-Baeder
Categories:
---