Michelle S. Williams, PhD, MSPH, MPH, CHES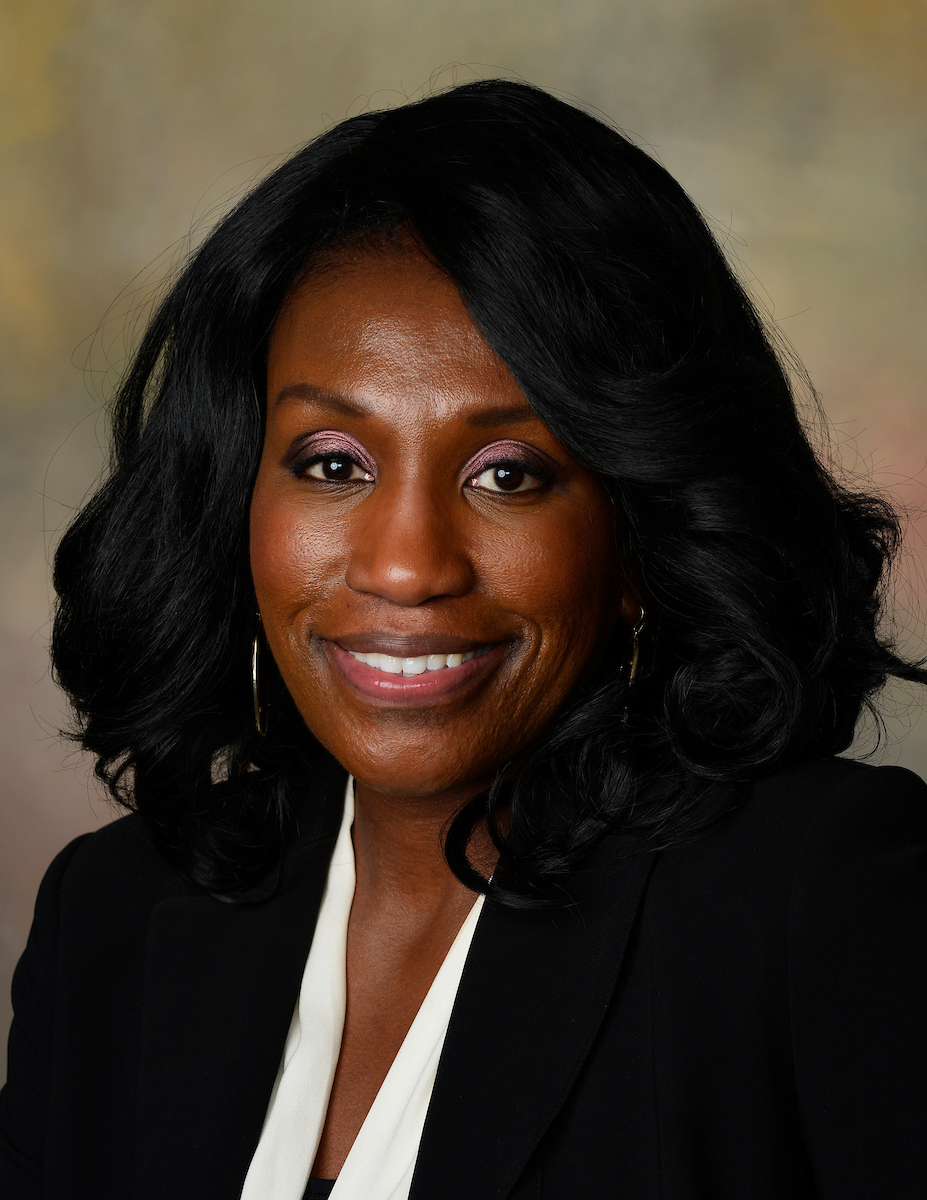 Michelle S. Williams, PhD, MSPH, MPH, CHES
Education
MSPH, Health Outcomes Research University of Alabama at Birmingham
PhD, Health Education and Health Promotion
University of Alabama at Birmingham
MPH, Environmental Health Florida A&M University
BS, Biology Florida A&M University
Interests
Health Disparities, Cancer prevention and control, Health outcomes, Health promotion, Cultural Competence
Teaching Areas
Community Assessment Project
Research
Dr. Williams' research is aimed at the development and dissemination of culturally-relevant health behavior interventions for cancer prevention and control that will lead to a reduction in cancer disparities. Through her previous educational experiences, research skills training, and research activities, she has gained substantial knowledge and skills in the science of health disparities, cancer prevention behaviors, Community-Based Participatory Research, qualitative research, and the design and conduct of cross-sectional studies.
Outreach
Norma Livingston Ovarian Cancer Foundation, Executive Board Member, 2016 – present
American Public Health Association Women's Caucus, Program Planning Committee Chairperson, 2014 – present
Susan G. Komen North Central Alabama Affiliate, Survivorship Committee Chairperson, 2015 - present
Recent Publications
Fontaine, K. R., Williams, M. S., Hoenemeyer, T. W., Kaptchuk, T. J., & Dutton, G. R. (2016). Placebo effects in obesity research. Obesity (Silver Spring), 24(4), 769-771. doi:10.1002/oby.21456
Williams, M., Moneyham, L., Kempf, M.-C., Chamot, E., & Scarinci, I. (2014). Structural and Sociocultural Factors Associated with Cervical Cancer Screening Among HIV-Infected African American Women in Alabama. AIDS Patient Care and STDs.
Williams, M. S. (2014). A Qualitative Assessment of the Social Cultural Factors That Influence Cervical Cancer Screening Behaviors and the Health Communication Preferences of Women in Kumasi, Ghana. Journal of Cancer Education, 1–8. doi:10.1007/s13187-014-0611-4 PMID: 24488557
Williams, M., Kuffour, G., Ekuadzi, E., Yeboah, M., El Duah, M., & Tuffour, P. (2013). Assessment of Psychological barriers to Cervical Cancer screening among women in Kumasi, Ghana using a mixed methods approach. African Health Sciences, 13(4), 1048–1055.
Williams, M., and Amoateng, P. (2012). Knowledge and Attitudes About Cervical Cancer and Cervical Cancer Screening Among Men in Kumasi, Ghana. Ghana Medical Journal. 46(3), 147-151.
Williams, M. (2012). Development of the Nutrition4Kids Website. Studies in Health Technologies and Informatics. 172. 174-179.
Bowen, S., Williams, E., Stoneberg-Cooper, S., Glover, S., Williams, M., and Byrd, M.(2012). Effects of Social Injustice on Breast Health Seeking Behaviors of Low-income Women. American Journal of Health Promotion 27(4):222-30.
Hardy, C., Wynn-Wallace, T., Williams, M., Marron, J., and Partridge, E. (2012). Community Health Advisors as Research Partners: Utilizing Community-Based Participatory Research to Address Cancer Prevention and Control in African American Communities in the Deep South. Journal of Healthcare, Science, and the Humanities II(2), 95-107.
Bynum, S., Brandt, H., Sharpe, P., Williams, M., and Kerr, J. (2011). Working to Close the Gap: Identifying Predictors of HPV Vaccine Initiation among Young African American Women. Journal of Health Care for the Poor and Underserved 22(2), 549-561.
Rankins, J., Williams, M., Montgomery, D., and Wilton, D. (2006). Demystifying Weight Loss Diets. Ecology of Food and Nutrition 45(5), 0367-0244.