Katilya Ware, PhD, RN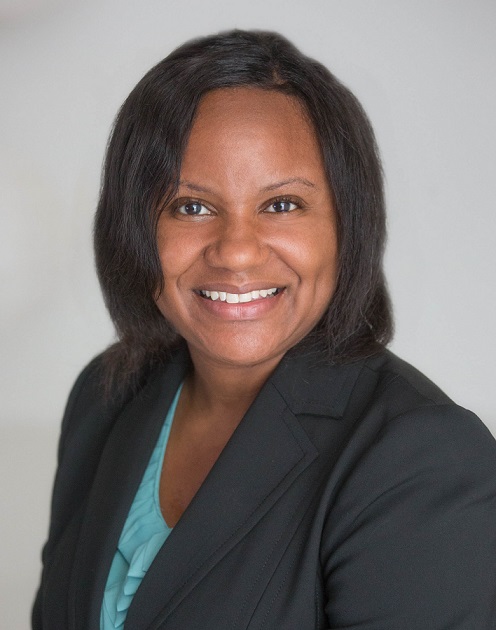 Katilya Ware, PhD, RN
Assistant Professor
(334) 844-5609
kwh0011@auburn.edu
Education
PhD, University of Alabama, 2016
MSN, Jacksonville State University, 2009
BSN, Jacksonville State University, 2006
ADN, Southern Union State Community College, 2005
Teaching Areas
Adult Health Nursing, Community/Public Health Nursing
Research Interests
Active learning, underrepresented group
Overview
Dr. Katilya Ware joined the faculty at Auburn University as an Assistant Professor in 2016. She graduated from the University of Alabama with a Doctor of Philosophy in Instructional Leadership with a concentration in Instructional Technology. In 2009, she graduated from Jacksonville State University with a Master's of Science in Nursing where she concentrated on community health nursing and nursing education. Dr. Ware is a member of Delta Epsilon lota Academic honor Society, Sigma Theta Tau Honor Society of Nursing, American Nurses Association, and the National League for Nursing.
Publications
Harris Ware, K. S. & Benson, A. D. (in print) Student and faculty experiences in the flipped learning environment in undergraduate nursing. Nursing Education Perspectives
Popoola, S. & Harris, K. (submitted January 2018 – under revision) Strategic and collaborative efforts of the graduate student during the data collection phase of the dissertation. Journal of Continuing Higher Education.
Scholarly Presentations
State and Local
Flipped Learning in Higher Education: A Case Study of the Lived Experiences of Nursing Faculty and Students. (Podium Presentation) Katilya Harris, PhD, RN Presented November 28, 2017 at Auburn University School of Nursing 2017 Evidence Based Practice Day
The Impact of Opioids. (Poster Presentation) Katilya Harris, PhD, RN and Lynn Brown, DNP, RN-BC, CNE Presented October 6, 2017 at the Alabama State Nurses Association Annual Convention
Audience Response Systems: Handheld Devices and Web-based Polling (Poster Presentation) Katilya Harris, PhD, RN and Sola Popoola, MSN, RN Presented October 13, 2016 at the 2016 Alabama State Nurses Association Annual Convention
The Effect of Flipped Learning in an Undergraduate Nursing Course (Oral Presentation) Katilya Harris, MSN, RN Presented April 9, 2014 at the 7th Annual Symposium of the Department of Educational Studies in Psychology, Research Methodology, and Counseling at University of Alabama
What is Flipped Learning? (Poster Presentation) Katilya Harris, MSN, RN Presented April 12, 2014 at the Technology, Education, and Research Conference at the University of Alabama
Does Bullying Affect Nurse Attrition? (Poster Presentation) Katilya Harris, MSN, RN and Sola Popoola, MSN, RN Presented October 12, 2013 at the 100th Annual Alabama State Nurses Association Convention
The Impact of a Cardiopulmonary Resuscitation Assistive Device during Cardiopulmonary Arrest (Poster Presentation) Katilya Harris, MSN, RN Presented October 10, 2013 at the 100th Annual Alabama State Nurses Association Convention
National/International
Just-In-Time Teaching to Enhance Student Learning. (Poster Presentation) Katilya Harris, PhD, RN and Sarah Watts, PhD, RN Presented January 4, 2018 and January 5, 2018 at the Elsevier Nursing Education Conference
Creating an Active Learning Environment. (Oral Presentation) Katilya Harris, PhD, RN Presented November 3, 2017 at the 24th National Historically Black Colleges and Universities Faculty Development Network Conference
Flipped Learning in Higher Education: A Case Study of the Lived Experiences of Faculty and Students (Poster Presentation) Katilya Harris, PhD, RN Presented November 9, 2016 and November 10, 2016 at the American Association for Adult and Continuing Education Conference
Faculty and Students' Perceptions of Traditional Handheld Clickers and Web-based Polling Systems (Oral Presentation) Katilya Harris, PhD, RN and Sola Popoola, MSN, RN Presented October 20, 2016 at the 23rd National Historically Black Colleges and Universities Faculty Development Network Conference