Amy Curtis, RN, MSN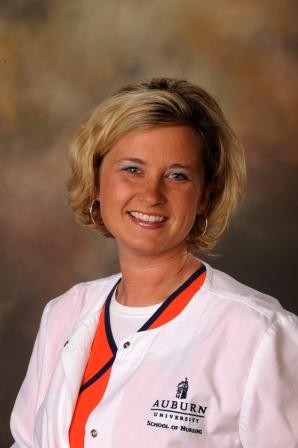 Assistant Clinical Professor
(334) 844-7988
azc0007@auburn.edu
Education
PhD Adult Education- Auburn University 2016
MSN - Auburn University 2011
BSN - Auburn University 2003
Interests
Medical-Surgical Nursing, Health Assessment, Fundamentals of Nursing, Orthopedics, General, Vascular and Plastic/Reconstructive surgery, Simulation
Teaching Areas
Health Assessment, Fundamentals, Community and Public Health Nursing, Simulation, Medical-Surgical Nursing
Research Interest
Breast Cancer, Health Disparities, Simulation
Overview
Amy is a graduate of the Auburn University/Auburn University Montgomery's joint MSN and Nurse Educator program (May 2011). She also received her Graduate Teaching Certificate through the Biggio Center in May 2011. Amy was hired, full time, following graduation as a Lecturer in the School of Nursing. She was promoted to Assistant Clinical Professor in August of 2014. Amy has over 14 years of nursing and educational experience. She is a member of Sigma Theta Tau International, American Nursing Association, Alabama State Nurses Association, and the International Nursing Association for Clinical Simulation and Learning . She completed her PhD in Adult Education (August 2016) and plans on furthering her academic career here at Auburn University.
Recent Publications
Hunt, C.W., Curtis, A.M., & Sanderson, B.K. (2013). A program to provide resources and support for clinical associates. The Journal of Continuing Education in Nursing, 2013:44 (6); 269-273. DOI: 10.3928/00220124-20130402-27
Recent Presentations
"Improving Teaching Effectiveness on Patient Safety Using Simulation: Focus on Hand Hygiene". Auburn University Research Week 2014. Auburn University, Auburn, AL. April 2014. A.Curtis and T.Gore. Poster/Podium

"Simulation: A Great Teaching Strategy for Active Learning of Didactic Material". Auburn University: Conversations in Celebration of Teaching. Auburn University, Auburn, AL. September 2013. A.Curtis and T.Gore. Poster

"Increasing Breast Cancer Awareness in African American Women: One Step Closer to the Cure". Alabama State Nurses Association Elizabeth Morris Annual Clinical Sessions-Faces '13. Montgomery, AL. April 2013. A. Curtis and V. Thomas. Poster.