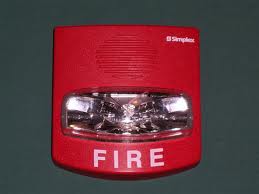 Quick References: Immediate Actions; Fire or Smoke Present; Extinguishing Small Fires; If You Are Trapped and Cannot Evacuate; Contacts
Exit the area immediately.

Close all doors as you leave.

Take keys and medications with you if possible. DO NOT DELAY evacuation.

Activate the closest fire alarm pull station along your evacuation route.

Notify others around you as you leave.

If able, assist persons with disabilities during evacuation or dial 911 to request assistance.

DO NOT use the elevator.

DIAL 911 and report the emergency after you are safely out of the building.
DO NOT open any door that feels hot.

Use the back of your hand to check the door.

If smoke is present, stay low to the floor.
You may attempt to extinguish it with a portable fire extinguisher ONLY IF:

You are properly trained;

911 has been dialed;

The fire alarm pull station has been activated; AND

The fire is trash can sized or smaller.
Close any doors between you and the fire.

If available, wedge wet towels or cloth materials along the bottom of the door to keep out smoke.

DIAL 911 and notify the dispatcher of your location.

Remain on the phone with the 911 dispatcher as long as possible.

Cautiously break a window only as a last resort.
After Evacuation
Only return to the building when notified by AU ALERT, emergency responders, or university administrators.