Keri Hesson receives Minority Access, Inc. National Role Model Award
October 4, 2017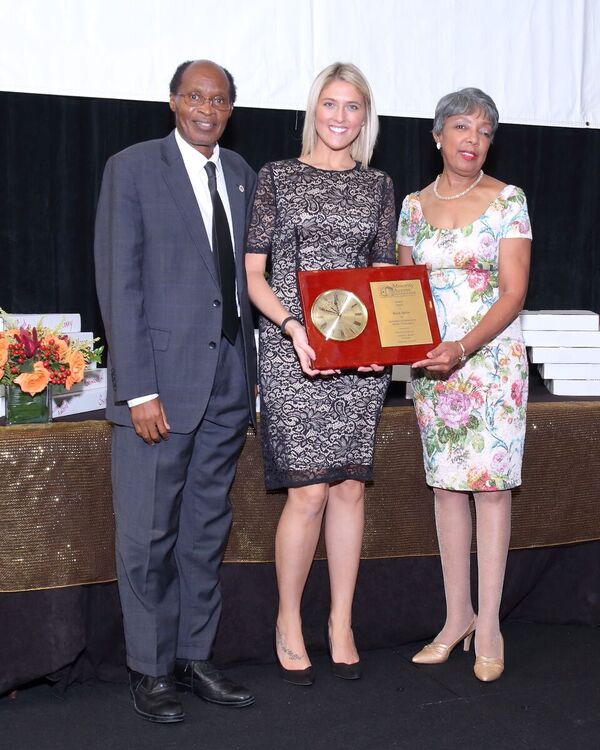 Keri Hesson has been recognized by Minority Access, Inc. as a 2017 National Role Model for exemplary achievements in expanding opportunities for others. Additionally, Auburn University has been recognized by Minority Access as an Exemplary University Committed to Diversity for the year 2017.
Ms. Hesson is the Academic Programs Administrator in the Office of Special Projects & Initiatives at Auburn University, where she is responsible for planning, developing, and executing strategies and programs for academic related programs and services. She manages multi-institutional alliance projects that focus on student recruitment and retention in STEM disciplines, including managing all business functions, budgetary management of grant funding, and departmental budgets. In addition, she serves as a co-advisor for Auburn University's chapters of The Golden Key International Honour Society and The Society for Advancement of Chicanos/Hispanics and Native Americans in Science (SACNAS), and is the program manager for an ACT Prep summer camp for high school students who are deaf or hard of hearing. She exemplifies excellence and effectiveness in her work and plays a key role in advancing the Minority Access, Inc. and Auburn University common goal of improving the recruitment, retention, and enhancement of minorities in STEM disciplines.
Ms. Hesson and Auburn University were recognized at the 2017 National Role Models Conference in Washington, D.C. on September 30. Pictured (from left to right) are Dr. Overtoun Jenda, Assistant Provost for Special Projects & Initiatives, Keri Hesson, and Andrea Mickle, President of Minority Access, Inc.