Linda M. Gibson-Young
PhD, ARNP, FNP-BC, CNE, AE-C, FAANP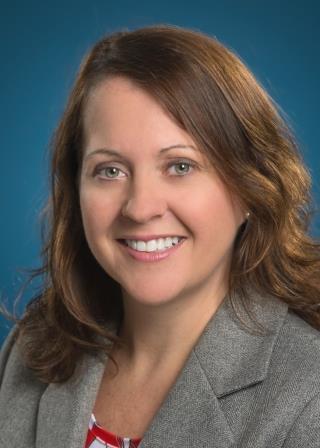 Linda Gibson-Young PhD, ARNP, FNP-BC, CNE, AE-C, FAANP
Associate Professor
3201 Nursing Building
(334) 844-5601
gibsolm@auburn.edu
Education
| | | | |
| --- | --- | --- | --- |
| PhD | 2011 | Child and Family | The University of Alabama at Birmingham |
| Post-MSN | 2004 | Nurse Educator | The University of Alabama at Birmingham |
| MSN | 2003 | Nurse Practitioner | The University of Alabama at Birmingham |
| BSN | 1998 | Nursing | Auburn University at Montgomery |
Overview
Dr. Linda Gibson-Young has rich academic experience teaching undergraduate and graduate nursing students. She has a PhD in nursing, and is certified as a family nurse practitioner (ANCC) and nurse educator (NLN). In 2016, she was inducted as a Fellow in the American Association of Nurse Practitioners (FAANP). In 2015, she was named a Leadership for Academic Nursing Program (LANP) Fellow with the American Association of Colleges in Nursing (AACN) and received the Outstanding Research Award from The National Organization of Nurse Practitioner Faculties (NONPF).
Research Interests
Dr. Gibson-Young's research interest focuses on home interventions aimed towards family management of childhood asthma with the use of in-home technologies. She also has experience with school-based interventions; family and community partnerships, including camps; and use of cigarettes, e-cigarettes, JUULs, and hookah. Her research utilizes undergraduate and graduate students, interdisciplinary teams, and interventions geared towards addressing child and family health disparities.
Teaching Areas
Dr. Gibson-Young has experience teaching undergraduate BSN students and graduate MSN, DNP, and PhD students. Her specialty areas include pediatrics, population health, pulmonary, evidence-based practice, and project management.
Outreach
Dr. Gibson-Young has collaborative outreach with childhood asthma camps, school-based health education partnerships, and events improving home management of childhood asthma. She is currently expanding outreach to include interdisciplinary team efforts related to child health outcomes in the southeastern region.
Publications
Gibson-Young, L.M. & Martinasek, M.P. (2018). JUULING: What kids don't know will hurt them. Contemporary Pediatrics, 35(6): http://www.contemporarypediatrics.com/pediatrics/juuling-what-kids-dont-know-will-hurt-them .

*Martinasek, M.P., White, R.M., Wheldon, C.W., & Gibson-Young, L.M. (2018). Perceptions of non-traditional tobacco products between asthmatic and non-asthmatic college students. Journal of
Asthma. DOI: 10.1080/02770903.2018.1471705

*Campbell, M., Gibson-Young, L.M., & Wallace, M. (2017). Participatory learning: Asthma camp as a
learning space for patients and healthcare providers. Child Life Focus, 35(1), 14-20.

*Fedele, D.A., Dekevich, D., Gibson-Young, L.M., Martinasek, M.P., Jagger, M. & Barnett, T. (2016).
Cigarette smoking, water pipe tobacco smoking, and e-cigarette use patterns among high school
students diagnosed with asthma. Annals of Epidemiology, 26, 865-869. doi.org/10.1016/j.annwpidem.2016.10.004

*Martinasek, M.P., Gibson-Young, L.M., Davis, J.& McDermott, R. (2015). Waterpipe tobacco smoking
impact on public health: Implications for policy. Risk Management and Healthcare Policy, 8: 121-9. doi: 10.2147/RMHP.S68267

*Gasana, J., Gibson-Young, L.M., Ibrahimou, B., Weiss-Randall, D., Arrieta, A., Beck- Sague, C., Siven, J.,
Torok, D. (2015). Asthma in schoolchildren in Monroe County, Florida: School-based needs
assessment. Journal of Asthma. online. doi: 10.3109/02770903.2015.1081939.

*Gibson-Young, L.M., Gerald, L.M., Vance, D.S., & Turner-Henson, A. (2014). The relationships among family management behaviors and asthma morbidity in maternal caregivers of children with asthma. Journal of Family Nursing,20(4): 442-61. doi: 10.1177/1074840714552845

*Martinasek, M.P., Gibson-Young, L. & Forrest, J. (2014). Hookah smoking and harm perception among asthmatic adolescents: Findings from the Florida Youth Tobacco Survey. Journal of School Health, 84(5): 334-41. doi: 10.1111/josh.12153.

*Gibson-Young, L., Martinasek, M.P., Clutter, M.O., & Forrest, J. (2014). Are students with asthma at
increased risk for being a victim of bullying in school or cyber space? Findings from the 2011
Florida youth risk behavior survey. Journal of School Health, 84(7): 429-434. doi:
10.1111/josh.12167.