RMS
---
Now Available: New Online Claim Reporting Tool
2/7/2018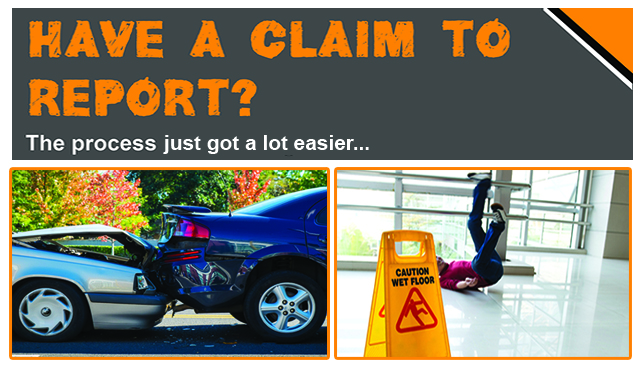 Accidents are difficult enough to get through, which is why filing incident/accident-related claims should not be… Unfortunately, despite advances in technology, few insurance companies today offer online filing options…
But at Auburn University, the process of reporting your campus-related claim just got a lot simpler thanks to the implementation of a new web-based claim reporting system, introduced by Auburn's Risk Management & Safety (RMS). This new system eliminates the need for those reporting an accident/incident to have to contact the third party adjuster PMA Companies through a 1-800 phone number to file their claims.
From anywhere in the world, the Auburn University community can access the RMS website, and, with a simple click of a button, report their incident/accident. The new web-based reporting system streamlines the claim-reporting process, making it easier for the user and allowing for a quicker, more accurate turnaround time on the issue being reported. The new system puts control of claim reporting in the hands of those filing the claim. No phone calls, no waiting for the right time to make contact with a provider, and no hassles.
RMS Risk Management Specialist Brooke Patton said the new system was in the works for some time. "To better serve Auburn University and its community, our transition to this new system will streamline the way employees, students and visitors report accidents occurring on campus," Patton said. "This system was in the works for the better part of a year, and we are excited to be able to offer this new tool to the Auburn community. Our hope is that the claims reporting process will be much easier for those needing to utilize it."
Those submitting a claim through the new online system should be prepared with the appropriate information that will make their claim complete, such as the date of the injury/illness and location information for where the injury/illness occurred.
The new online claims-reporting tool is available on the Risk Management & Insurance section of the RMS website. For questions or comments, please contact Risk Management Specialist Brooke Patton at x4-6231.
Need to report a claim? Click here.
Parkerson Mill Creek cleanup lends evidence to importance of keeping campus streams litter-free
5/24/2017
"Out-of-sight, out-of-mind" – this might be the best way to describe parts of Parkerson Mill Creek, one of Auburn's natural resources, hidden by brush, discreetly meandering past the soccer, baseball and football fields and the Intramural Fieldhouse on the Auburn campus. Of course, this might also be the best way to describe the numerous amounts of campus litter that finds a way into the creek, tucked away beneath rocks in the slow-moving water of the creek bed and underbrush on the muddy banks…
Many of the university community walk past Parkerson Mill Creek on a daily basis, in a rush to get to one appointment or another, perhaps vaguely aware of its existence but unaware of the vital role it - and other small waterways just like it – plays in the sustainability of our precious drinking water resources.
This is the main reason Auburn University Risk Management & Safety's Environmental Health and Safety Department annually hosts an on-campus cleanup of Parkerson Mill Creek for faculty, staff and students. RMS Environmental Health and Safety Technician Michael Freeman has been leading the event for almost 10 years now and has had a longtime passion for maintaining the earth's water quality.
This year, less than 20 members of the campus community gathered on Tuesday, Feb. 28, and, wearing protective gloves and rubber boots, spent several hours filling more than eight sturdy garbage bags of litter gathered from Parkerson Mill. The clean-up area stretched from the Auburn Wellness Kitchen to the Jane B. Morrison Field. University units typically taking part in the cleanup include Navy ROTC., U.S. Coast Guard AUP, Alabama Water Watch, College of Agriculture, College of Engineering, Greek Life, Honors College, COSAM, Office of Sustainability and AU Facilities Management, among others.
"I just want to see more people on campus interested in this," said Freeman, who was also a member of the U.S. Coast Guard and the U.S. Army. "Parkerson Mill Creek is listed as impaired by the Environmental Protection Agency (EPA) for pathogens and sediment load. I feel that it is our duty and obligation to not only clean up the creek, but to also make people aware of the litter that ends up in our waterways from poor management of solid waste."
"Clean water is a vital component of life, and we must be better stewards of this most precious natural resource."
Unknown to many, streams play a critical role in providing clean drinking water by ensuring a continuous flow of water to surface waters and by helping to recharge underground aquifers. According to the EPA, approximately 117 million people – one in three Americans – get drinking water from public systems that rely on these streams.
The Parkerson Mill Creek clean-up volunteers collected a number of interesting things from the banks and water that day, including orange and blue pom-poms with their ribbons embedded into the creek underbrush; sunglasses; a decorative eyeball; household cleaning instruments; Styrofoam; and a bale of rusty barbed wire.
Thomas Loxley, a Kentucky native and second-year Auburn graduate student in Biosystems Engineering, was among the volunteers and said, though he had helped with roadway clean-ups in the past, this was his first creek clean up. "I think this is a much bigger deal, and I wish more students would get involved," Loxley said. "Litter in the water travels further and can have a greater negative impact. This is also a great way to give back to the campus."
The next creek clean-up event will take place November 2017. For more information about Auburn University creek clean-ups, or to see how you can get involved, contact Michael Freeman at freemms@auburn.edu.

Clean-up host Mike Freeman
finds a bale of rusty barbed wire in
Parkerson Mill Creek.


Biosystems Engineering grad student volunteer Thomas Loxley looks for litter along the Parkerson Mill Creek.

Thomas Loxley makes an odd find while gathering litter from Parkerson Mill Creek.

Volunteers included members of RMS, the Office of Sustainability, Facilities Management and Auburn students.
Media Contact: Kati Burns, RMS Communications & Marketing Specialist | 334-844-2502 | klb0095@auburn.edu
Celebrating "Insurance Careers Month" - Meet Our RMS Staff
2/22/2017
Valentine's and groundhogs, heart health and Superbowl Sundays – these are the things we most commonly associate with the month of February each year. However, since 2016, the insurance industry has been recognizing February for a special time all its own – Insurance Careers Month.
According to insuremypath.org, Insurance Careers Month is a cross-industry, multi-phased initiative designed to raise awareness of the dynamic career opportunities in the risk management and insurance profession, and to recruit the next generation of industry leaders. Unfortunately, many students and young professionals have no idea these careers even exist or, at best, they have a genuine misunderstanding of the risk management and insurance fields.
To help bring awareness to this lucrative field, throughout February, Auburn University Risk Management & Safety will highlight several of our dedicated Risk Management & Insurance (RMI) staff members, who will share their experiences and perspectives on a field that has shaped their lives, from the higher education RMI standpoint.
Participate in the national conversation about Insurance Careers Month by following #InsuranceCareersMonth and #CareerTrifecta on social media.
Meet Patrick White, Risk Management Specialist
White Finds Variety & Opportunities in Insurance Career
As an undergraduate student at the University of Georgia in the early 2000s, Patrick White was drawn to the Risk Management & Insurance field because of the vast array of opportunities available. From production to underwriting, to claims and loss control, among others, the field offered a wide variety of career options.
White has worked as a commercial account executive handling global accounts for an insurance group, and an account representative for State Farm, among others. He came to work in higher education in 2015 as an Auburn University Risk Management Specialist, a setting he finds particularly appealing.
"The risks inherent to higher education are very unique when compared to the commercial sector," said White, who is currently pursuing a master's in higher education administration. "I have enjoyed applying what I have learned over my years in the industry while at the same time learning how the higher education model differs from the commercial accounts I worked with in the past."
Analytical by nature, White enjoys policy review, and providing counsel and advice on how to address risks facing Auburn University. His day-to-day job responsibilities consist of managing the university's automobile self-insurance program; overseeing the administration of the University Fleet Policy; handling claims; collecting information from departments to provide to the university's insurance companies; and reviewing contracts, among others.
"Insurance has opened many doors for me in my career," White said. "It has also opened my eyes to many ways that risk management and insurance can affect the quality of life for so many individuals."
Here's what else he had to say about his experiences in the risk management and insurance industry thus far.
What would you say is the most difficult part of your job?
WHITE: The most difficult part of my job is that I have to be a professional at reacting to situations as they come my way. As a planner, I find it hard sometimes to switch gears from the comprehensive projects that I may be working on to deal with the pressing issues that can come through our office on any given day, such as claims or general questions regarding the risk implications of various activities across campus.
Do people misunderstand your industry? If so, in what ways and why do you think there is misunderstanding?
WHITE: Many people on the outside see us as the "no" people – trying to find ways to keep fun things from happening. However, we like to have fun, too. We just want people to be safe, and we want to make sure the university's interests are protected, which benefits us all. Getting people to think about all the risks associated with any given activity can be challenging at times.
What is the biggest obstacle facing the insurance industry right now? How will you work to overcome it in your position?
WHITE: It has been widely documented that a mass exodus of insurance talent is imminent due to the aging work force. Coupled with the struggle to recruit new talent to the field, this will present somewhat of a crisis in the next decade. I work hard to promote our industry and encourage new talent to consider risk management and insurance as a career. Our department is hiring an undergraduate intern this summer for that very reason, and I play an integral role in the planning and administration of this exciting opportunity. Having completed an underwriting internship while an undergraduate, I appreciate the invaluable experience an internship can afford for someone looking to choose a career path.
What advice would you give to someone thinking of seeking a career in your industry?
WHITE: My advice would be to work in a customer-facing position in the early stages of your career. I always said I did not want to go into sales, but then I ended up working in insurance production for almost eight years before coming to Auburn. Having to put myself out there and learn how to market a product gave me a better understanding of how to market myself. Also, start early with securing industry credentials like CPCU or ARM. It only gets harder to complete those designations as you get older and take on more responsibility.
---
Meet Melissa Agresta, Auburn University Risk Manager
Former Art Student Finds Creativity in RMI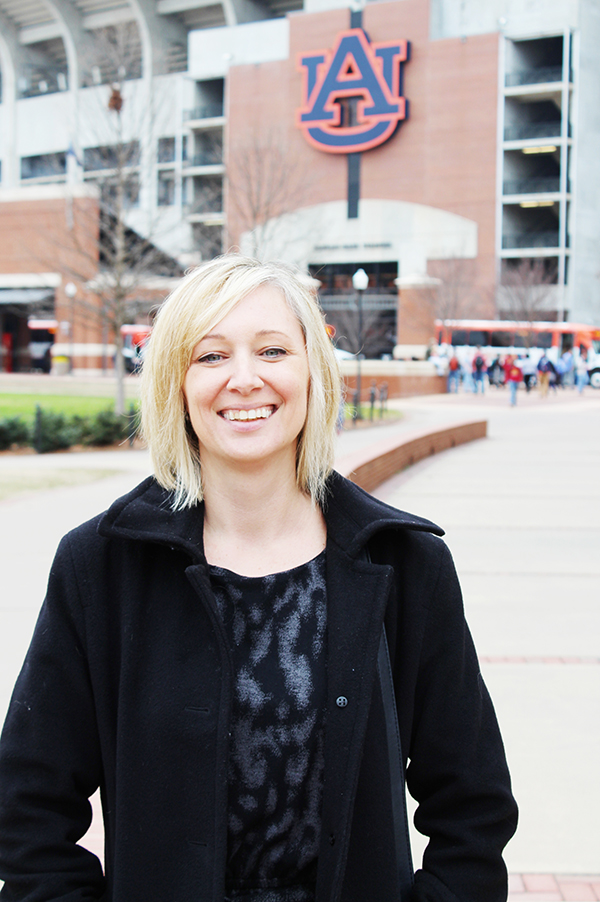 Auburn's University Risk Manager Melissa Agresta began her career in risk management in a way that many people might not consider – working with art museums. The Virginia native and mom of three earned a bachelor of arts in studio art and art history from James Madison University; a master's in risk management & insurance from Florida State University; and she is currently pursuing a doctorate of philosophy in adult education from Auburn University.
Agresta "happened upon" the insurance industry when she took a position right after undergraduate school working as a technical assistant and, later, vice president for specialty areas for private brokerage firm Willis Towers Watson in Arlington, Virginia. Her work focused on insurance and risk evaluation/development for some of the nation's most prestigious art museums, galleries, dealers, collectors and universities. Many of her clients were risk managers for higher education institutions and, through their influence, she grew fond of the idea of working in risk management for a university.
Agresta began work at Auburn University in 2012 as a risk management specialist and moved into the role of university risk manager in 2015. She oversees four other risk management specialists and works diligently to ensure her department's responsibilities align with the university's mission. Not only does her team uncover new risks but they also advise the university on how to address them.
In her spare time, Agresta still enjoys art and photography, but she has found the field of risk management and insurance does offer opportunities for those with creative minds. "It's a field that requires the generation of new ideas and problem solving, something those with an artistic side thrive on," Agresta said. "RMI is continually changing and offers many opportunities to make a difference. You could be risk manager for a diversity of organizations, ranging from anything such as a large manufacturing company or a city, to a national park or even an NFL team."
Here is what else Agresta had to say about her more than 10-year journey into the risk management and insurance industry, and advice she has for young minds considering pursuing a career in RMI.
What are some of the differences in working in RMI somewhere else as opposed to higher education?
AGRESTA: After spending nine years working in the corporate world, I would say the biggest difference is the culture. In the corporate world, and especially a company with stockholders, there is always a preoccupation with profits and financial growth. It is competitive and fast-paced. Sweeping changes are sometimes implemented unexpectedly. In higher education, the focus is more on supporting a university's mission, which is not making money, but serving the community and providing world-class education and research. Change is more gradual and, in general, the environment is supportive of employee professional development and less concerned with internal competition. That is not to say one is better than the other though, as they each offer unique perspectives. However, where one will be most satisfied will depend on your personal characteristics and goals.
What is the most difficult part of your job?
AGRESTA: The most difficult part of the job is effectively communicating what RMI does and why it is important, so that others understand we are trying to help. In order to be a good risk manager, you have to build credibility and relationships with a wide variety of people. If you are not successful at this, then you will not be able to effect positive change and promote a healthy risk culture in your organization.
Why do you think people misunderstand what RMI is and what it does?
AGRESTA: Society tends to have a negative view of the insurance industry as a whole. Words like "boring," "unfair," or "greedy" come to mind. What people misunderstand is that insurance is the financial backing allowing businesses to prosper without the worry of financial ruin. It is a basic building block of a sound economy.
How has your career in risk management and insurance changed/defined your life?
AGRESTA: My insurance career has spanned different organizations, as well as, having given me the opportunity to be on both the sales side and the client side. Through my work, I have had the opportunity to visit Lloyds of London where I learned the history of the industry and how it ties into the greater economy. By being in an academic environment, I have been inspired to become a lifelong learner. I have had the pleasure of working with people from all different types of backgrounds, such as wealthy art collectors, academics and fellow administrative staff here at Auburn. I have gotten to witness first-hand the problems facing our society and the solutions people are always creating. I feel that it has helped me become a well-rounded individual, one who has learned how to communicate and relate to many different people.
What advice would you give to someone thinking of seeking a career in your industry?
AGRESTA: I think the risk and insurance industry is an exciting field that offers many opportunities for success. For anyone wanting to enter the industry, I recommend a few things. First, tailor your education. Many institutions offer degrees with a focus on risk management & insurance. Additionally, obtaining insurance industry designations such as the CPCU, ARM or CRM, which will add to your credibility and knowledge, and really give you an advantage over other candidates. Second, make industry connections and develop relationships. Find a good mentor. Third, try to get relevant experience as soon as possible. Internships and/or apprenticeships are a great opportunity. Consider taking jobs that are entry level and not necessarily your dream job, but a stepping-stone. Last, do not be afraid to keep your opportunities open geographically, if possible, otherwise you will be severely limiting your potential.
---