K-12 Outreach
Mark your calendars for 2016 Jr Mad Scientist! Explore a variety of science make ad take projects, demonstrations, and activities for students aged 4 years through 5th grade. Attendees will receive a passport to explore the world of science and will then visit booths where they will collect stamps and stickers. When they have filled their passports, they will become an official Jr Mad Scientist!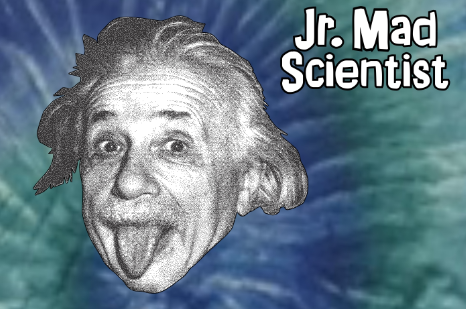 Monday, October 24, 2016 5:30 - 7:30 p.m. at the Agricultural Heritage Park Pavilion (the Big Red Barn) located on Donahue Drive in Auburn. Using google maps, the pavilion is located here.
Join us for Hands-on experiments that demonstrate science for grades K4-5! There is no fee to attend but you must register. You can register online by visiting https://docs.google.com/forms/d/e/1FAIpQLSfvkvs8p1Z4lxCANOCWf-9UGBFz8UrONe7952vN6CNUpFBGCA/viewform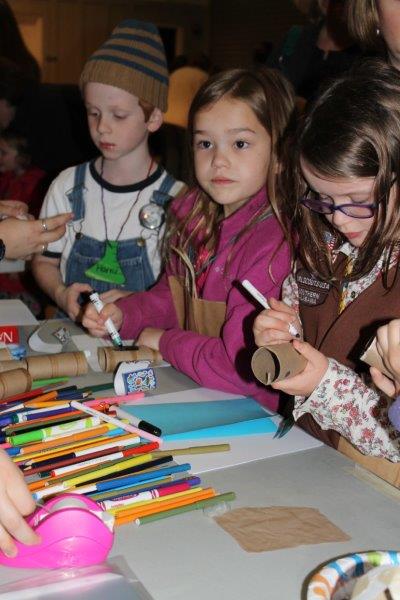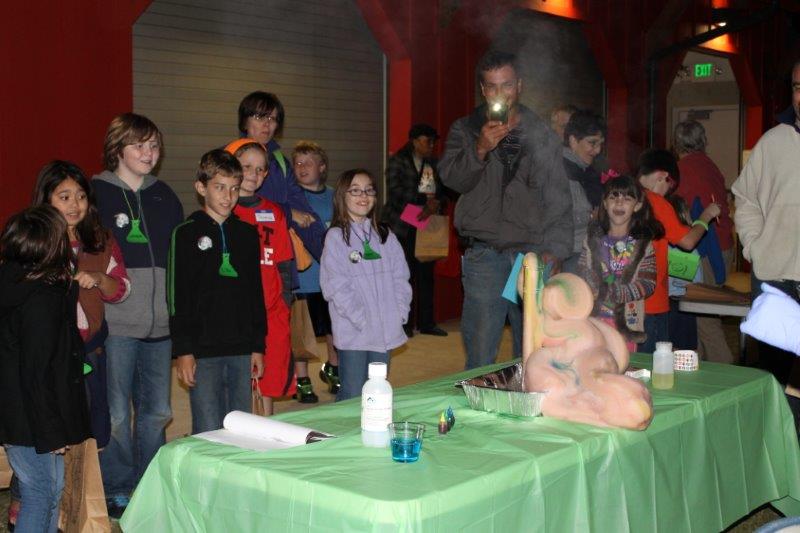 Looking for a fun volunteer opportunity? Email Bonnie Wilson at bonnie@auburn.edu if you'd like to volunteer.

The WISE Institute provides STEM Enrichment Activities for K-12 in a variety of ways.
WISE hosts a luncheon at the South's BEST Championship competition each fall for participating girls and female mentors. A guest speaker with an expertise in the area of each year's game gives a presentation about her career to luncheon attendees.
WISE enhances the Greater Eastern Alabama Regional Science and Engineering Fair by offering a panel discussion "Taking the Science and Engineering Fair into the Future" featuring a variety of accomplished scientists and engineers that share their experiences as a researcher with the participants and their families.


The WISE Coordinator serves as the Affiliate Director for Engineering for Project Lead the Way (PLTW). PLTW is the leading provider of rigorous and innovative STEM education curricular programs used in middle and high schools across the U.S. Students in PLTW programs create, design, build, discover, collaborate and solve problems while applying what they learn in math and science. The hands-on, project-based engineering courses engage students on multiple levels, expose them to areas of study that they typically do not pursue and provide them with a foundation and proven path to college and career success. The PLTW curriculum is founded in the fundamental problem-solving and critical-thinking skills taught in traditional career and technical education, but at the same time integrates national academic standards and STEM principles to create a model for 21st century learning.

For additional information visit the PLTW website at www.pltw.org and the Auburn University PLTW website at www.auburn.edu/pltw.


If you are seeking someone to assist you or your organization with STEM ideas, speakers, or programs, contact us! We are happy to share our love for science, technology, engineering and mathematics with the next generation of students.
Download WISE Study Tips for High School Students
Last Updated: 10/14/2016