What is a Biological Safety Cabinet?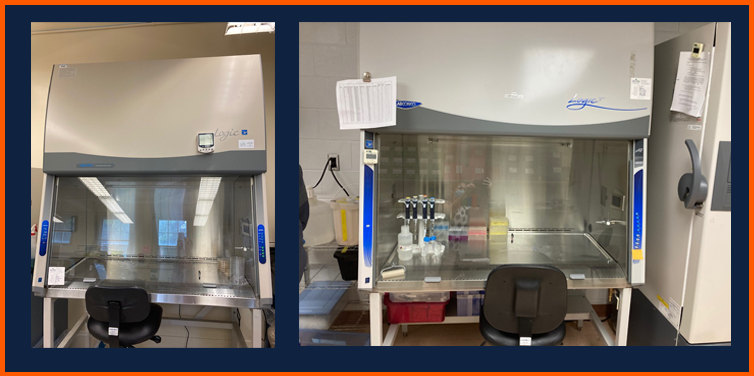 A Biological Safety Cabinet (BSC) is a ventilated cabinet that uses a combination of High-Efficiency Particulate Air (HEPA) filtration, laminar airflow, and containment to provide personnel, product, and environmental protection from biohazardous agents. This is achieved by air intake and recirculation that is filtered prior to exhausting to the cabinet exterior. All work with potentially infectious agents should be completed inside of a biological safety cabinet.
In addition to ensuring safe BSC practices within laboratories, Auburn University Risk Management and Safety coordinates the certification, relocation, decontamination, and disposal of all biological safety cabinets and laminar flow cabinets on campus.
For Questions about BSCs or LFCs:
Jessica Powell

Laboratory Safety Specialist

334-707-2835

Deepika Suresh

Biological Safety Officer

334-750-8040

Catherine Situma

Laboratory Safety Program Manager

334-740-9711
Watch the video to learn more about how biological safety cabinets work to protect you.
Printable Resources (Click Below to Download)
RMS News and Announcements
More