RISK MANAGEMENT ASSOCIATION AND AUBURN UNIVERSITY LAUNCH WEEK DEDICATED TO HIGHER EDUCATION RISK MANAGEMENT
September 24nd, 2015 – The University Risk Management and Insurance Association (URMIA) and Auburn University are proud
to announce the launch of a week dedicated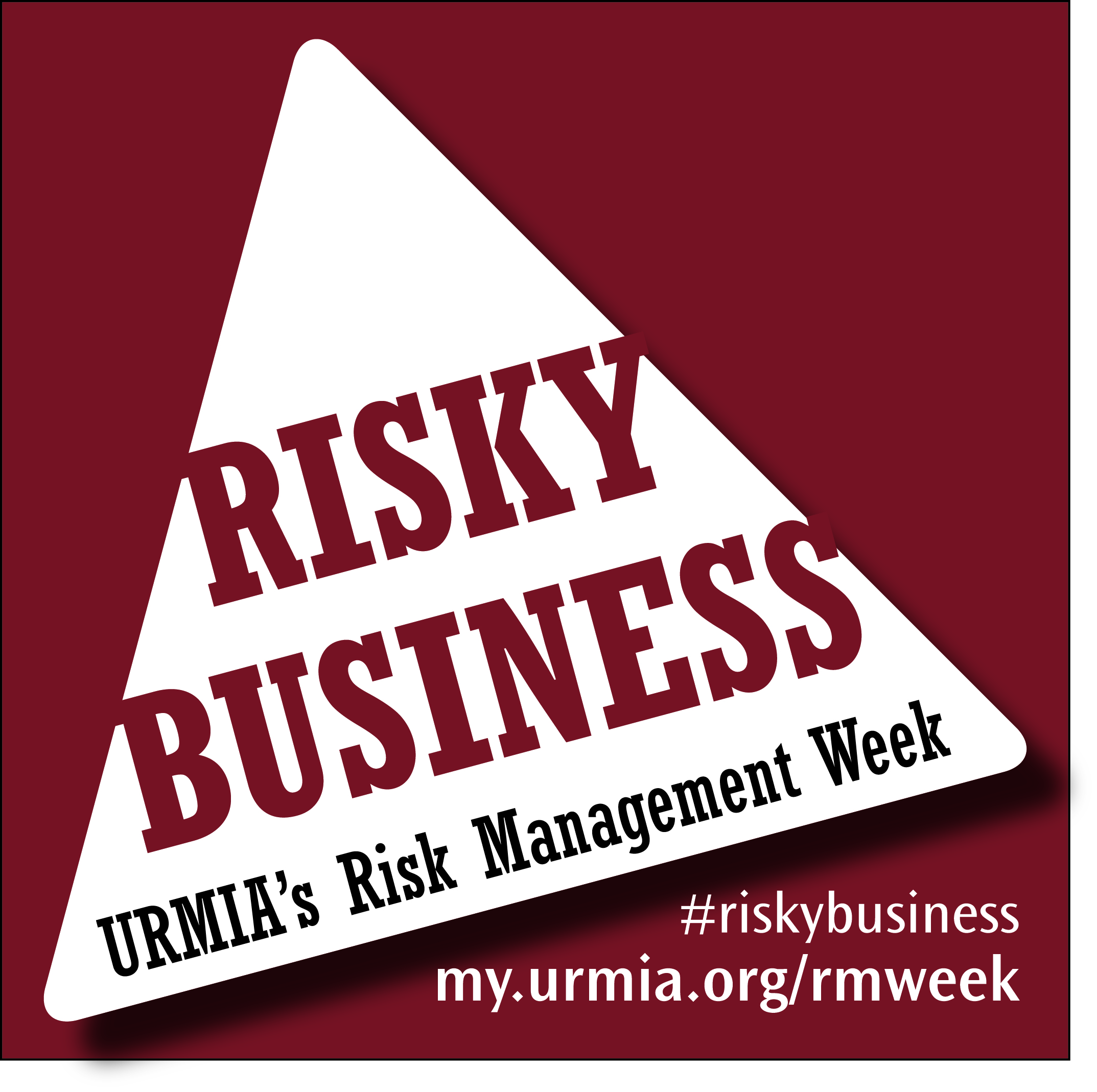 to the value of risk management in higher education.
Taking place on November 2 – November 6, 2015, Risky Business: A Week Focusing on Risk Management's Contributions to Higher
Education aims to build awareness of how risk management can provide innovative and effective solutions to the challenges facing
institutions of higher education in the pursuit of their academic, social, and economic goals. Featuring a week-long webinar series, the
goal of this week is to create a forum for non-risk managers to learn about the importance of common risks on college and university
campuses, and what non-risk managers can do to advance effective risk practices on their campuses.
Auburn's Risk Management and Safety Department is excited to host lunch-and-learn sessions during these webinars with an
open forum for discussion afterwards.
Please email aurmi@auburn.edu if you would like to attend any of these sessions which are being held on campus, or if you would like additional information on these topics.
Monday, 11/2: Managing Risks with Student Groups: 11am-12pm, OIT Building Rm 103B
About the Webinar
Institutions of higher education generally have a wide variety or student organizations conducting meetings and holding events at any given time. What are the unique risks that are particularly important to consider for student organizations? This webinar will highlight some of the risks for student organizations that warrant your institution's attention. The session will review legal precedents, as well as risks involving Greek organizations, club sports, and other undergraduate and graduate student groups. Key risks include funding considerations, travel, events, involvement of faculty advisors, third party contracts, and insurance, as well as enforcement of campus policies on alcohol, hazing, and non-discrimination.
Presenters:
Craig McAllister, CPCU, ARM, Director of Risk Management and Insurance, Cornell University
Joseph Scaffido, Assistant Dean of Students & Director of Campus Activities, Cornell University
Wednesday, 11/4: Can It Begin with Me? Risk Leadership on Campus: 11am-12pm, OIT Building Rm 103B
About the Webinar
You don't have to sit on the president's cabinet or hold the title of "risk manager" to become a risk leader at your institution. Employees in every office and department can learn the basics of risk management and how it applies to the work they do. Once you have launched your own risk education, you can enlist co-workers and supervisors to raise the level of risk awareness on campus. Join Paula Vene Smith, author of Engaging Risk: A Guide for College Leaders to discuss how risk leadership begins with you.
Presenters:
Thursday, 11/5: Lab Risks: The Role of Risk Assessment within the Risk Management Paradigm: 11am-12pm, OIT Building Rm 103B
About the Webinar
This Risk Management Week Webinar will introduce concepts of hazard and risk assessment and demonstrate their role in safety management, hazard communication and risk management programs. Environmental Health & Safety professionals and other campus employees will learn terms, techniques and protocols for conducting risk assessment in their workplace and the use of findings for determination of controls appropriate to reduce such risk to acceptable levels for effective risk management. Examples will be presented to illustrate practical application of risk assessment within the risk management paradigm.
Presenters:
David Breeding, Director, Engineering Safety (Environmental Health, Safety, Security & Risk Management), Texas A&M University
John DeLahunt, Risk and Life Safety Manager, University of Texas, San Antonio
Babette Perkins, Environmental Safety Specialist III, Texas A&M University
Additional free webinars are available through URMIA this week with registration available by clicking on one of the links below. The Risk Management & Safety Department
will not be hosting lunch-and-learn sessions for these webinars, but you are encouraged to participate on your own should these topics be of interest to you:

Tuesday, 11/3: Mitigating Travel Risks with University Policies and Procedures
Friday, 11/6: Data Breach 201
Campus Risk Management is everyone's job, all year long. Campus-wide risk management efforts help protect people, operations, and resources, allowing Auburn University
to meets its missions. Please contact Risk Management at aurmi@auburn.edu to learn more about identifying and handling risks in your department.
RMS News and Announcements
More