Risk Management and Safety's Flapjack Forum Helps Educate, Advise, and Inform.
4/9/2018 10:17:24 AM
Auburn University Risk Management and Safety held their quarterly Flapjack Forum on Thursday, April 5th at the School of Forestry and Wildlife Sciences. Guests were treated to free pancakes and a casual and relaxed atmosphere designed to improve communication of university risk across all units, departments, and colleges of Auburn University to better support the University's mission. In a previous forum, data security was identified at a high impact and high likelihood risk for Auburn University. To help inform, educate, and begin a dialogue on data security; the Office of Information Technology presented recommendations to protect Personally Identifiable Information.
Personally Identifiable Information (PII) is currently defined by Auburn University as Social Security and Credit Card numbers. When PII is compromised through a data breach, it can lead to reputational damage, potential lawsuits and fines, and create a significant administrative burden. According to the 2017 Ponemon Institute Cost of Data Breach Study, the average total cost for a data breach in 2017 was $3.62 Million and the average size of a breach was 24,000 records.
OIT presented easy and hassle free ways to protect your PII on personal and university computers. These included recommendations to not store PII on external devices (such as thumb or flash drives), permanently deleting PII no longer needed (such as old budget files or hiring documents), and emptying the recycle bin of your computer regularly. One example of a recent PII scan by OIT discovered that 50% of the PII that was found resided on external drives. Although some units must handle PII on a regular basis, OIT recommended having secure business processes to help mitigate some of risk. OIT is here to help and aide any department to better protect their PII and determine where any weak points may reside and can be contacted at 334-844-4944. It is recommended that you reach out to OIT and find how to better protect yourself and your department.
Risk Management and Safety is committed to protect people, the environment, property, financial, and other resources in support of Auburn University's teaching, research, outreach, and student services. The Flapjack Forum helps to accomplish this by understanding the needs and priorities of the university and developing materials and resources to provide guidance. For more information about how to attend the next Flapjack Forum and the mission of Auburn University Risk Management and Safety, please contact Kevin Ives at 334-844-2502 or email at pki0002@auburn.edu .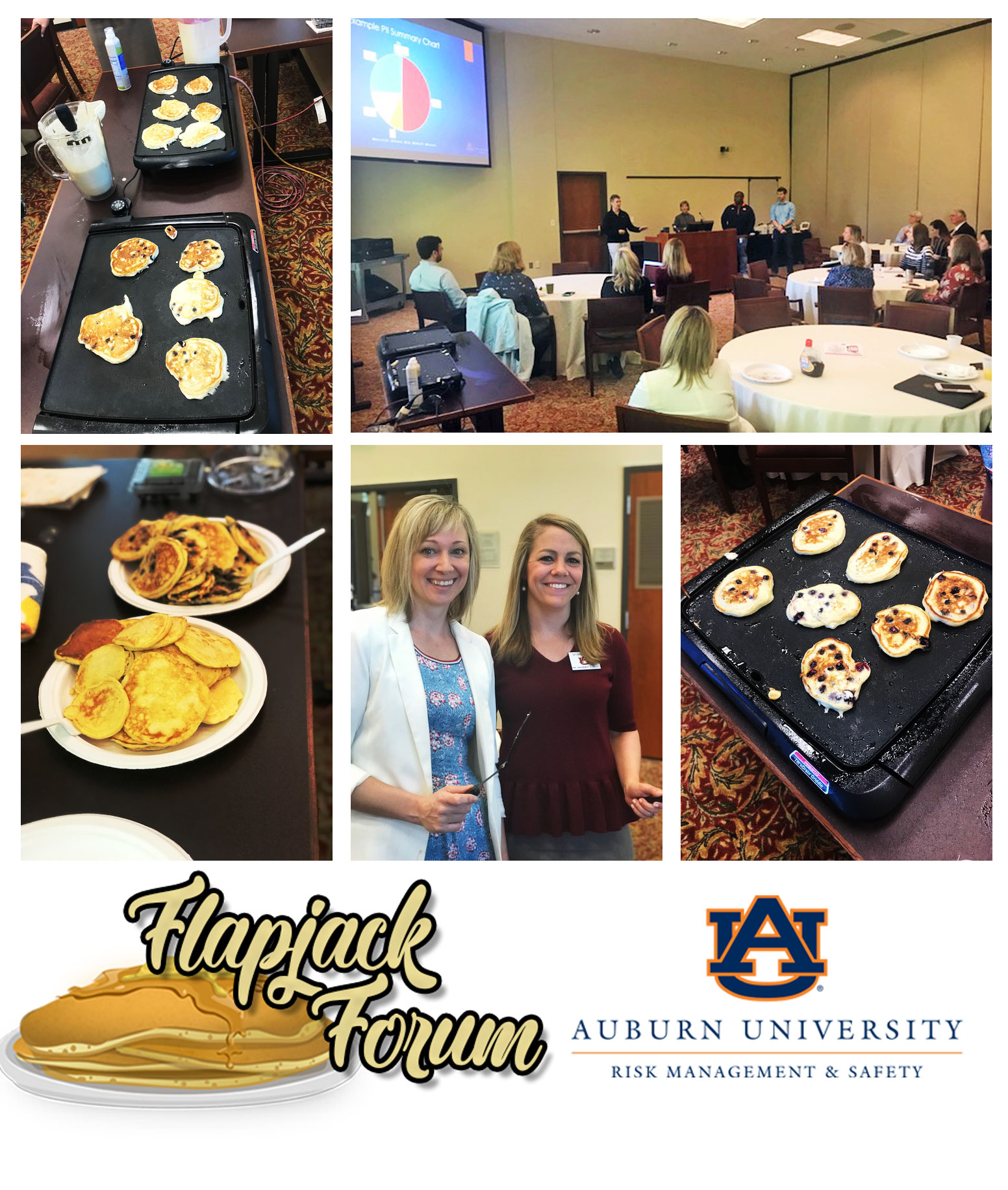 Categories: Safety, Risk, Events, Insurance, Community, Education
---
Related Stories