Now Available: New Online Claim Reporting Tool
2/7/2018 10:22:20 AM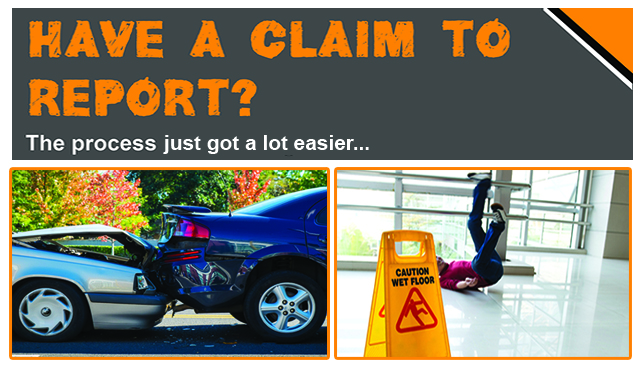 Accidents are difficult enough to get through, which is why filing incident/accident-related claims should not be… Unfortunately, despite advances in technology, few insurance companies today offer online filing options…
But at Auburn University, the process of reporting your campus-related claim just got a lot simpler thanks to the implementation of a new web-based claim reporting system, introduced by Auburn's Risk Management & Safety (RMS). This new system eliminates the need for those reporting an accident/incident to have to contact the third party adjuster PMA Companies through a 1-800 phone number to file their claims.
From anywhere in the world, the Auburn University community can access the RMS website, and, with a simple click of a button, report their incident/accident. The new web-based reporting system streamlines the claim-reporting process, making it easier for the user and allowing for a quicker, more accurate turnaround time on the issue being reported. The new system puts control of claim reporting in the hands of those filing the claim. No phone calls, no waiting for the right time to make contact with a provider, and no hassles.
RMS Risk Management Specialist Brooke Patton said the new system was in the works for some time. "To better serve Auburn University and its community, our transition to this new system will streamline the way employees, students and visitors report accidents occurring on campus," Patton said. "This system was in the works for the better part of a year, and we are excited to be able to offer this new tool to the Auburn community. Our hope is that the claims reporting process will be much easier for those needing to utilize it."
Those submitting a claim through the new online system should be prepared with the appropriate information that will make their claim complete, such as the date of the injury/illness and location information for where the injury/illness occurred.
The new online claims-reporting tool is available on the Risk Management & Insurance section of the RMS website. For questions or comments, please contact Risk Management Specialist Brooke Patton at x4-6231.
Need to report a claim? Click here.
Categories: Safety, Risk, Services
---
Related Stories