Stephanie Wood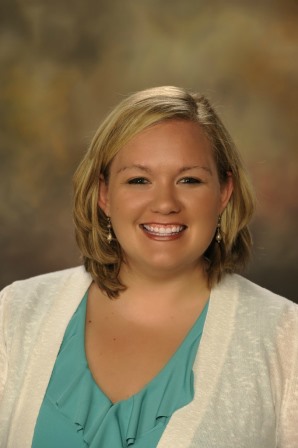 Academic Advisor
1111 Nursing Building
Auburn University, 36849
(334) 844-6772
stephaniewood@auburn.edu
Education
BS Education, 2008
---
---
As an academic advisor my overall goal is to help students navigate their academic career while exploring their educational and career goals. My goal for my advising session is to be an educational experience where students connect where they are now with where they want to be and plan what steps need to be taken to get them there.
After basic informational needs of a student are met, I strive to help them understand the connection between their course work and their desired career field. I challenge a student's unrealistic or unreasonable beliefs. I believe in a developmental approach to advising, which encourages a problem-solving, decision-making skill set. Students must feel they are in charge of their own future and educational career. It is my passion to see students succeed through their academics to become who they want to be in their life. Students are more successful and happy when they take a three-pronged approach to higher education. The three prongs being a balanced mix of academics, campus involvement, and stress management. I understand that life continues to happen even when students are in school. I strive to be cognizant of this and focus my advising techniques to include these personal areas that affect a student's academic performance.
I strive to make my office to be approachable and comfortable so that it encourages candid conversations. During advising sessions, I listen without judgment and identify any needs and make referrals when needed.
I want students to feel they matter. I try my best to remember student's names, and something about them and their situation. I want them to feel comfortable in coming to me with their individual success or failures. I strive to be genuine and have empathy. I will always be true to who I am as a person that affects who I am as an advisor.
I embrace diversity. With diversity being defined as students, faculty, and staff are representative of different ethnic cultures, races, religions, economic backgrounds, geographic origins, genders, sexuality, and beliefs. I approach these populations as there is something new to learn from everyone whom I come in contact with. I want every student that I work with to feel safe and welcome.
I consider myself not only as an advisor, but also has a life-long scholar. I take interest in advising students, and the administration of advisors, and improving the quality and effectiveness of my advising and the advising performed in my constituency. I have a natural curiosity about advising, recruitment, and research projects to learn more about the process and the environment.
---
Advising Transfer Students in a Competitive Major: A Whole New World; NACADA Region 4 Poster Presentation
Are Millennials Piloting Helicopter Parents? How Advisors Can Bring Them in for a Landing; NACADA Region 4 Round Table Presentation (co-presented with Jonathan Hallford, Auburn University College of Liberal Arts)
Informal Academic Advising and Its Impact on Student's Response; Spring 2017 Research Methods