Kelley M. Noll, MSN, RN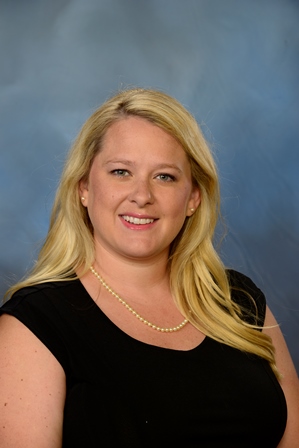 Assistant Clinical Professor
(334) 844-6135
kelleynoll@auburn.edu
Education
MSN – Nursing Education, Auburn University, 2013
BSN – Samford University, 2007

Interests
Obstetrics, Teacher Effectiveness, Mentoring New Graduate Nurses, ePortfolio

Teaching Areas
Community & Public Health, Childbearing Family & Reproductive Health, Fundamentals, Health Assessment, Preceptorship

Research Interests
Teacher Effectiveness, Mentoring New Graduate Nurses

Overview
Kelley Noll received her BSN from Samford University in December 2007 while working at Brookwood Medical Center in Labor & Delivery as an OB Tech. She was then hired as a RN and continued working at Brookwood until July 2011. In August 2011 she began working for Baptist Medical Center East in Montgomery, AL in the Labor & Delivery department.
In August 2012, Kelley began working with Auburn University School of Nursing as a Clinical Associate. She completed a Master's in Nursing Education from the joint Auburn University/AUM program in May 2013. In January 2014, Kelley began working as an Instructor for AUSON and was subsequently hired on as an Assistant Clinical Professor in August 2014.

Kelley serves as the secretary for Sigma Theta Tau International, Theta Delta Local chapter. She is a member of the Association of Women's Health, Obstetrics and Neonatal Nursing (AWHONN) and Le Leche Leage International (LLLI). Within the school of nursing she serves on the Research/Scholarship Committee and Curriculum Committee. She also serves as the Membership Advisor and Faculty Sponsor for her collegiate sorority chapter on the Auburn University Campus.
Presentations
"Sigma Theta Tau." Auburn University Research Week. K. Noll & L Harris. Poster presentation. April, 2014. Auburn, Alabama