Margot Fox, MSN, RN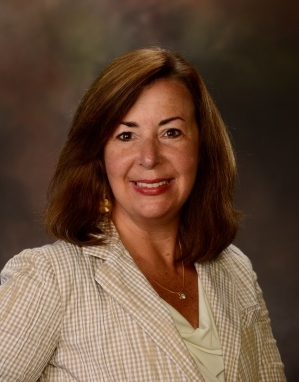 Assistant Clinical Professor
(334) 844-6764
mew0038@auburn.edu
Education
BSN – Auburn University – 1986
MSN – Auburn University/Auburn Montgomery – 2013

Interests
Innovations in Nurse Education; Clinical Simulation; Population Health; Academic and Clinical Mentorship; Community Health Promotion; Outreach and Service in Education

Teaching Areas
Fundamentals of Nursing; Professional Nursing Concepts (Theory); Clinical Lab, Simulation, and On-Site Instruction

Research Interests
Role of Outreach and Service Activities in the Promotion of Excellence in Nurse Education

Overview
Margot Fox received a BSN from the Auburn University School of Nursing in 1986 and a MSN in Nurse Education from the joint Auburn University/AUM program in May of 2013.

She began her career as a staff nurse in Orthopedics and Neurology at a large regional hospital in Asheville, North Carolina. She later served as a community resource nurse in one of the first hospital-sponsored health information and referral services in the NC area. Following a move back to her hometown of Alexander City, Alabama in 1990, Mrs. Fox began a twelve-year career as an occupational health nurse in the textile industry. Her responsibilities included physical health assessments, audio and pulmonary screenings, first-aid and injury care, worker's compensation case management, ergonomic and safety evaluations, health promotion, and management of on-site clinics in Alexander City, Ashland and Sylacauga plants.

Throughout her nursing career, Mrs. Fox has been active in volunteer organizations within and beyond her community, including six weeks of service as an adult team leader for young adults providing home repair services for underserved families in the Appalachian Mountains. Mrs. Fox joined the AUSON faculty in August 2014 and is involved in junior level academic and clinical instruction. She is a graduate of the year-long Leadership Lake Martin Program, currently serves on the Auburn University School of Nursing Alumni Board, and is a member of Phi Kappa Phi National Honor Society.