Auburn University Work-Life Resources
Achieving Balance Between Work and Family
Purpose: Auburn University offers services and resources that promote good health, increased productivity and a healthy balance between work and home life for faculty and staff.
Contents
The University provides annual leave which an employee may use for recreation or other activities which provide a change from the pattern of day-to-day work.
(FMLA) Policy
Auburn University will grant an eligible employee up to 12 work weeks of unpaid, job-protected leave within each rolling calendar year.
Auburn University provides paid sick leave benefits to all eligible employees. Sick leave is defined as the absence of an employee from work for personal illness, injury or the illness/injury of an immediate family member.
An eligible employee who is an active member of the National Guard, State Guard, Naval Militia or the reserve components of the Army, Navy, Marine Corps, Air Force, or Coast Guard will be entitled to military leave of absence for training or other service.
Eligible employees may be granted paid leave up to three working days for the funeral of an immediate family member.
Promotion and Tenure of Tenure-Track Faculty
Detailed tenure policies on the process for achieving promotion and/or tenure at Auburn University can be found in Chapter 3 of the faculty handbook.
A faculty member who has qualified for FMLA leave while holding a tenure accruing appointment may request a one-year extension of the date on which the probationary period would end. Only two such extensions are allowed. Any request may be made only during the first five probationary years of the tenure process. The faculty member will retain the position of full-time employee.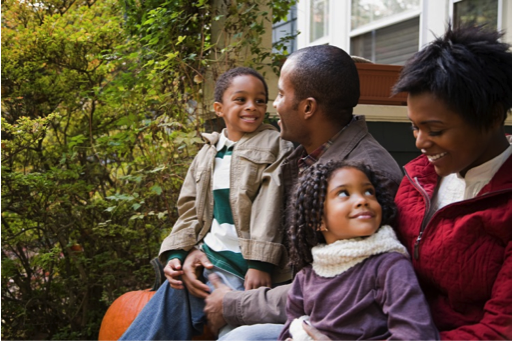 A 100% waiver of the registration fee is offered for all full-time, regular employees regardless of the length of employment and whether or not the employee is a full-time or part-time student, and a waiver of tuition charges for up to five credit hours per academic period for full-time, regular employees who have 12 months continuous, full-time regular service with the University.
Health and/or Dental Insurance
Auburn University has a self-insured group health insurance and dental plans for Full-Time University Employees that is administered by BlueCross BlueShield of Alabama.
The TigerMeds program is a benefit for Auburn University employees and their dependents who have AU medical insurance. Through TigerMeds, employees who transfer all of their prescription medications to the AU Employee Pharmacy (which is located on campus) can obtain most generic prescription medications free of charge ($0 co-pay). Through this program, there are several ways that employees and dependents can save on out-of-pocket medication expenses.
Wellness is the process of becoming aware of healthy choices and applying that knowledge to create a more successful and balanced lifestyle. Auburn University has many resources to help you on your wellness journey. Healthy Tigers encourages all eligible employees to take the first step to managing their health and improving life!
In recognition of environmental tobacco smoke health risks, Auburn University intends to provide a smoke free environment for its faculty, staff, students, and visitors. This policy applies to all students, faculty, staff, consultants, contractors, and visitors.
Employee Assistance Program (EAP)
The Auburn University EAP plan, administered by American Behavioral, is a confidential counseling and referral service for employees and their eligible dependents.
Benefits are provided for all Full-Time University Employees. The plan provides vision care to include comprehensive exams, eyeglasses and contact lenses.
Flexible Spending Account Plan
This plan enables you, as an eligible employee, to elect that a portion of your income be used to pay for expenses you know you will incur during the plan year which runs January 1 through December 31. Both a medical reimbursement account and dependent care reimbursement accounts are available to all Full-Time University Employees.
Group Term Life Insurance and Long Term Disability
Auburn University provides all Full-Time University Employees with basic term life insurance and long term disability plans. Additional supplemental term life insurance may be purchased by eligible employees for themselves and their eligible dependents.
Salary Continuation Plan (See Page 15)
This self-funded short-term disability plan is provided by Auburn University to all Full-Time University Employees upon satisfaction of one year of full time continuous service.
At Auburn University all eligible employees in at least a 50% time capacity are required to join the Retirement Systems of Alabama (RSA). This program provides specific benefits for eligible members in accordance with the plan or option the member designates at the time of application for retirement. Both the Retirement Systems of Alabama (RSA) mandatory retirement plan and voluntary 403b and 457b retirement plans are available for eligible University Employees.
Employee Supplemental Insurance Plans
The Auburn University Employee Supplemental Plans permit Full-Time University Employees to purchase additional life insurance, short term disability and/or long term disability plans.
Auburn Marriage and Family Therapy Center
The Marriage and Family Therapy Center offers affordable, responsive therapy services to individuals, couples, families and children in the Auburn area. Therapists at the Marriage and Family Therapy Center are advanced clinical interns from the Auburn University's Master of Science Marriage and Family Therapy Program.
Dependents and Family Members Educational Assistance
Dependents and spouses of full-time regular employees are eligible for a 50 percent remission of tuition for resident courses offered at the University.
Auburn University Early Learning Center
The Early Learning Center is an accredited, laboratory, preschool serving children ages 3, 4 and 5 years old in half day sessions. Children attend from 8:30-11:30 or from 12:30-3:30. Children may attend both morning and afternoon sessions.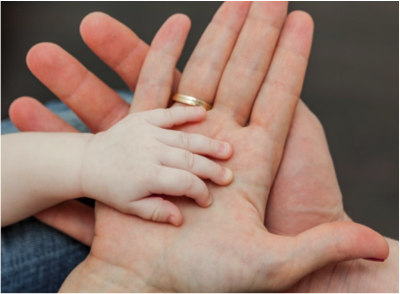 Provides child care resources and referral services to Auburn University employees.
Last Updated: 11/3/2015