2017 Auburn Wheelchair Basketball Summer Camp - June 24 & 25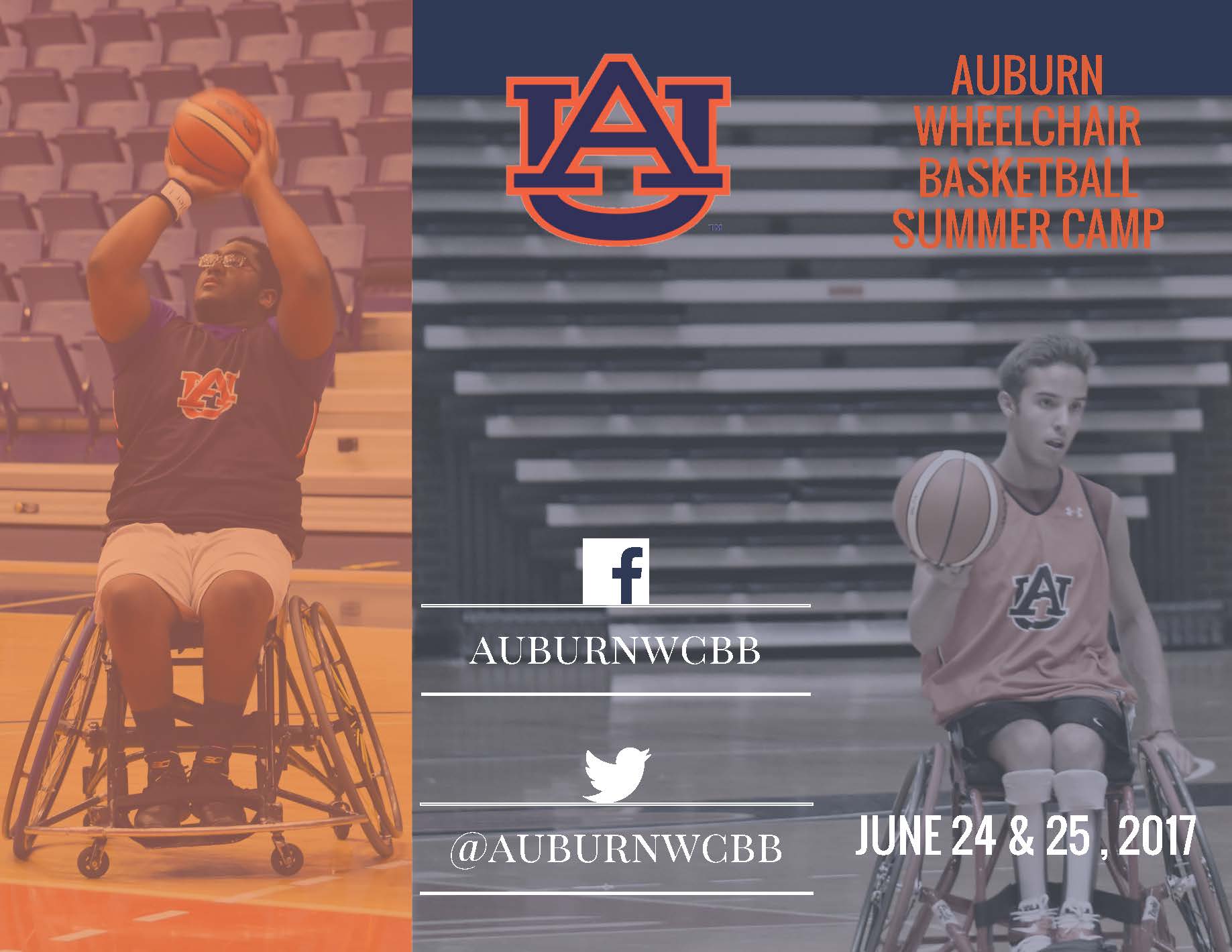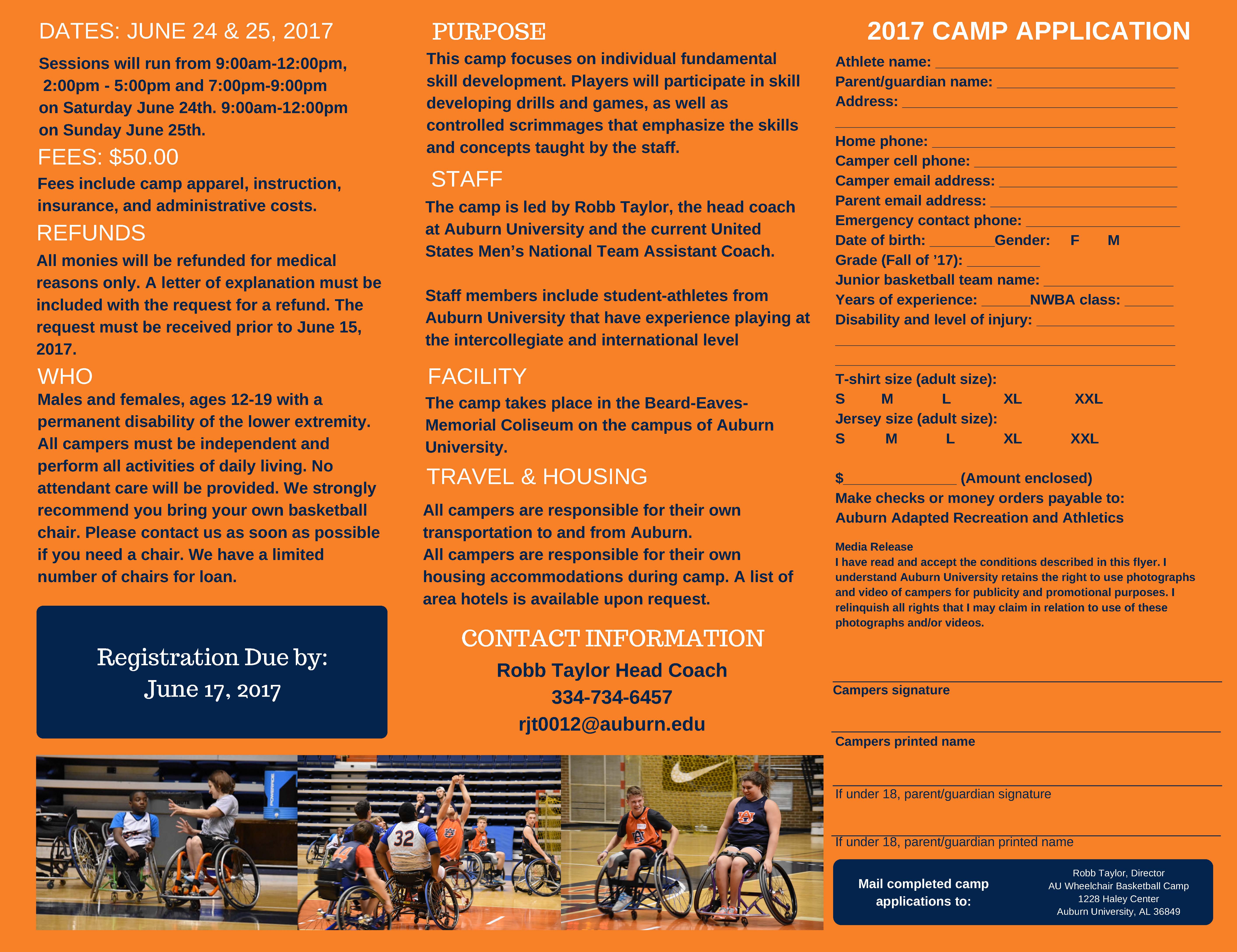 2016-17 Auburn University Wheelchair Basketball Team
Past Events
Auburn Wheelchair Basketball concluded 2016-17 season at the NIWBT in Whitewater, WI. Auburn entered the tournament ranked 8th in the nation. Auburn competed in 5 games over 2 days at the National Tournament and battled hard against some of the top teams in the nation. When the tournament was over Auburn held its ranking finishing the season ranked 8th. In their first season under Head Coach, Robb Taylor, Auburn finished with an overall record of 15-18 and a 7-17 record in the NWBA College Division. For individual game scores and season results, click on this link: 2016-17 Season Results.
In the summer of 2016 Auburn University completed our inaugural Wheelchair Basketball Camp on campus. 14 campers came out for this first camp and learned skills from Auburn University Head Coach - Robb Taylor, two-time Paralympic Gold Medalist - Emily Hoskins, and the entire Auburn University Wheelchair Basketball Team.
Click here for a link to pictures from our camps. Thank you to everyone that made our first camp a success!!! War Eagle!!!
Be sure to follow us on social media:
Auburn Wheelchair Basketball Facebook page
Auburn Wheelchair Basketball Twitter feed
Auburn Wheelchair Basketball Instagram page